The What
The What: This Week in Southwest Connecticut
The What is your look around southwest Connecticut for the week of Sept. 11.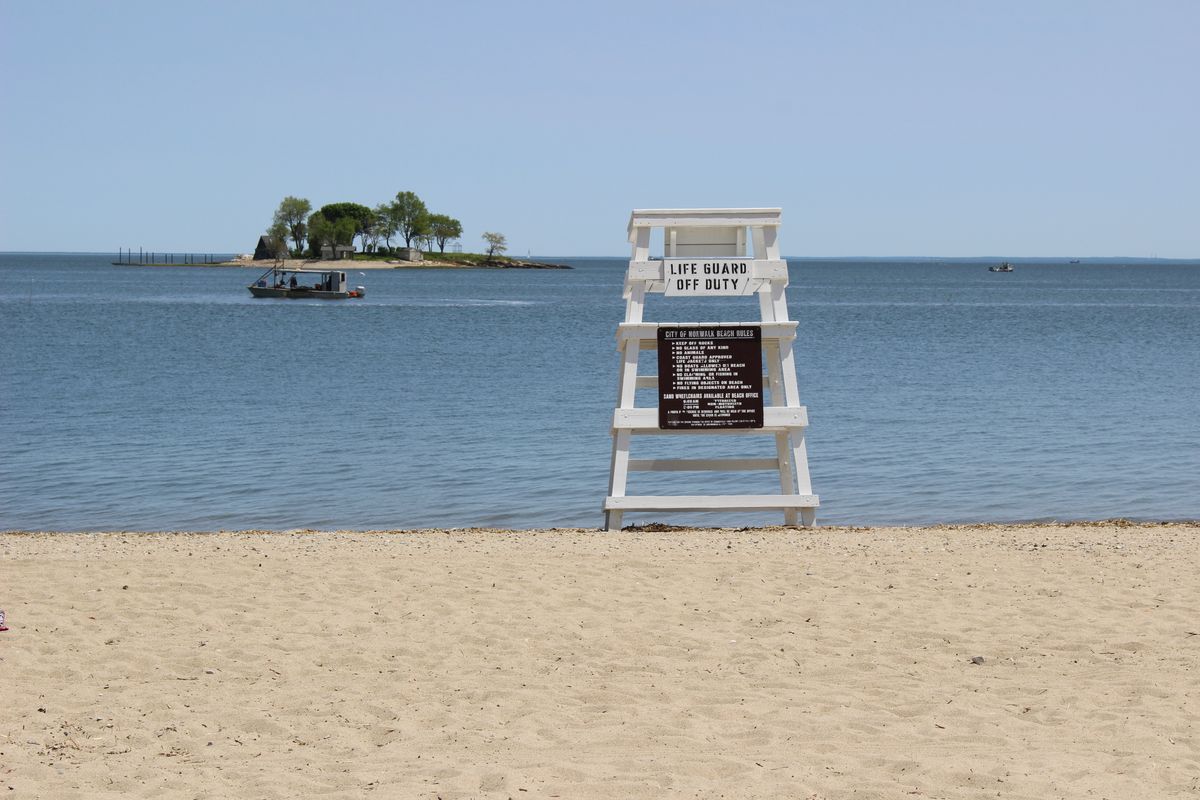 Monday, Sept. 11
Before we get into anything else, we wanted to take a minute this morning and pause and remember all those who were victims of the 9/11 terrorist attacks 22 years ago, including the more than 150 Connecticut residents. Many communities are having remembrance ceremonies today including in Greenwich and Norwalk.
This week, we are launching a new ongoing series—All Aboard: In and Around Train Stations. The Metro North is one of the main connectors through our region that ties together communities, residents, and businesses—in fact it was one of the main inspirations for Coastal Connecticut Times. There are about 15 stations along the New Haven main line and two of its branches that run through the region, the Danbury branch which runs up through Norwalk and the New Canaan branch that runs up through Stamford.
And it's also at the heart of many plans, policies, and conversations across the state. While its stations and tracks are seeing infrastructure improvements, such as the Walk Bridge project or the Merritt 7 Train Station upgrades, its service is getting altered as ridership hasn't returned 100% to pre-pandemic levels with some workers having hybrid or remote flexibility.
Because of all of these factors, it's essential for residents, commuters, policymakers, and business owners to understand what's currently happening in and around these stations and how it can affect them. That's what we hope this ongoing series can do—provide in-depth information about these stations that are at the heart of our communities.
This week, we highlighted a return to service on the New Canaan Branch, following our deep dive into the Merritt 7 region last week.
You can also check out our video highlighting what we plan to do with this series.
Let's see what else is happening this week.
Stamford
The Planning Board will meet on Tuesday, Sept. 12 at 6:30 p.m. and review an application from Nautilus Botanicals for a hybrid cannabis retail facility at 1110 East Main Street serving both medical patients and adult consumers. The board will also review a proposal for 900 Long Ridge Road to redevelop the site into 500+ apartments, about 20,000 square feet of amenity space, and a "publicly accessible nature walk."
Other meetings this week include:
Norwalk
The Common Council will meet on Tuesday, Sept. 12 at 7:30 p.m. and vote on plans to spend $2.9 million to acquire six properties next to the new property for the South Norwalk Elementary School as well as an additional $2 million to improve the intersection South Main Street/Meadow Street/Wilson Avenue and address flood-related concerns in the area.
Other meetings this week include:
Fairfield
There will be a Rooster River Public Information Meeting on Tuesday, Sept. 12 at 6 p.m. at Fairfield Warde High School. This informational meeting aims to provide attendees with an "update on the Town's flood mitigation plans to all those affected by the Rooster River flooding, which has been a long-standing problem, especially for residents and businesses in the river floodplain areas."
Other meetings this week include:
Greenwich
It's another busy week for school building committees this week as the Central Middle School Building Committee will meet on Tuesday, Sept. 12 at 8 a.m. and the Old Greenwich School Building Committee will meet on Wednesday, Sept. 13 at 2 p.m.
The Board of Selectmen will meet on Thursday, Sept. 14 at 10 a.m. and continue reviewing and discussing a flag display policy for the town. See what the draft policy includes.
Other meetings this week include:
Darien
There will be a Grove Street and Tilley Pond Area Public Meeting on Monday, Sept. 11 at 7 p.m. According to town officials, the public meeting will "address this specific drainage study only and will be focused on flooding between Tilly Pond and the Goodwives River at Old Kings Highway South." Residents will have a chance to ask questions related to this drainage study. This meeting will not cover the results of other drainage studies happening in the town.
Other meetings this week include:  
Westport
On Tuesday, Sept. 12, there will be a Human Services Commission, Commission for Senior Services, and Commission on People with Disabilities Special Meeting at 1 p.m. These three committees will meet to discuss human services housing inquiries in the town, Fairfield County housing insecurity, and Westport's Affordable Housing Plan. "The goal is to allow Commissioners to ask questions and discuss ways to advocate for the needs of the populations they represent," according to a statement from the town.
Other meetings this week include:
Please note: All of these agendas and information here are current as of Sunday night. Meeting times and agendas may get adjusted throughout the week.
Thank you for reading!
If you are interested in being a part of our reporting or just want to share your thoughts, please reach out at coastalconnecticuttimes@gmail.com.
Have a great week,
Kelly Prinz
Founder, Reporter at Coastal Connecticut Times