The What
The What: This Week in Southwest Connecticut
The What is your look around southwest Connecticut for the week of July 25.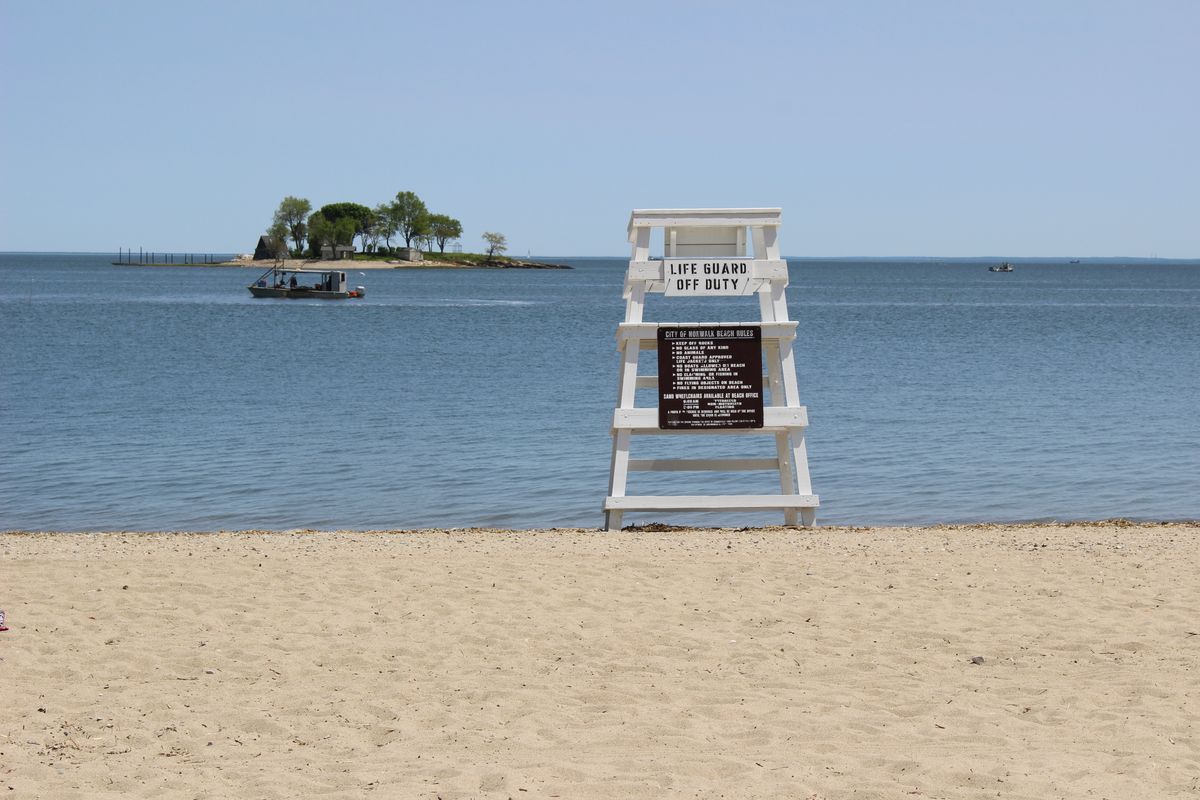 July 25
Happy Monday!
Last week, we launched our new series Exploring the Long Island Sound. This series aims to explore the impact of the Long Island Sound on our region as well as our relationship to it. Our first piece examines the water quality of the Sound. You can also see for yourself how different types of water quality monitoring are done in the Sound, as a part of this project.
Construction work is taking place along I-95 in Westport and Norwalk, and we encourage readers to take a look at how these projects could impact the region.
The weather's been a bit warm the last few days around here, but many people are walking and riding bikes this summer, utilizing sidewalks and bike lanes. Check out our piece which explores some of this infrastructure in southwest Connecticut and learn why officials want to continue to improve it.
And finally, with the launch of the 9-8-8 hotline a few weeks ago, there are new and continuing discussions happening around mental health. Take a look at our mental health series which explores how the mental health crisis is impacting southwest Connecticut, what local providers are doing to address it, and how you can get involved.
If you're enjoying our work, learn about how you can support our efforts to bring high quality journalism to southwest Connecticut or email coastalconnecticuttimes@gmail.com for ways you can get involved.
Now, let's see what's happening around our area this week.
Stamford
Accessory dwelling units, or a separate apartment unit located on the site of a main housing space—such as an apartment over a garage or a small unit behind a house—are the topic of conversation at two meetings in Stamford this week. That's because a recently enacted state law, Public Act 21-29, allows accessory dwelling units to be built "as of right," or without requiring a special permit to construct, in zoning districts across a municipality. However, under the law, municipalities can opt out of these requirements—but they must do so by January 1. In order to start the opt-out process, the zoning body in the municipality has to hold a public hearing and then two-thirds of the town's zoning body has to vote to opt-out. The vote is then forwarded onto the legislative body where two-thirds of its members have to vote to support the opt-out.
The Zoning Board will be discussing "regulations for Accessory Dwelling Units (ADU) and other items related to Public Act 21-29" at its meeting on Monday, July 25 at 6:30 p.m. This is one of the first discussions the board is having on this topic, as it decides whether or not to begin the opt-out process.
While the opt-out process must start with the Zoning Board, some members of the Board of Representatives who sit on the Land Use and Urban Redevelopment Committee are already in favor of that process beginning. On Thursday, July 28 at 7 p.m., that committee will discuss a resolution that asks for the Zoning Board to initiate the "public hearing process prescribed in Public Act 21-29 so that residents can express their views on the impact of the act and its opt-out provisions in Stamford."
Other meetings this week include
Norwalk
The Ad Hoc Affordable Housing Committee of the Common Council will also be discussing accessory dwelling units at its meeting on Wednesday, July 27 at 6 p.m. The Common Council voted last week to opt-out of Public Act 21-29, and the committee will be receiving an update on what that opt-out means for Norwalk. In addition, the committee will be reviewing and finalizing language for a proposed affordable housing ordinance for the city, which would then go on to the Ordinance Committee.
Other meetings this week include
Fairfield
The Town Plan & Zoning Commission will continue its public hearing on the proposed development at 15 Unquowa Road at its meeting on Tuesday, July 26 at 6:30 p.m. The applicant is proposing to build 63 units, of which 30% will be "affordable"—or set aside for people who make 60% to 80% of the area median income.
The application was filed under state statute 8-30g, which allows developers in municipalities that have less than 10% of their housing deemed affordable to bypass certain local zoning regulations so long as at least 30% of the development includes affordable units. Still, many residents and town officials have raised concerns about this project, citing the flooding, infrastructure, and traffic issues in the area.
The Charter Revision Commission will hold three meetings—two this week—to review and discuss the recommendations of the Board of Selectmen on updates to the charter. The commission will discuss these updates at meetings on Wednesday, July 27 at 6 p.m. and on Thursday, July 28 at 6 p.m.
The Commission initially reported its findings and proposed updates to the charter to the Board of Selectmen, and now, after the board has reviewed them, it is sending some updates/proposed revisions back to the commission. Some of those include:
Reviewing definitions in the charter and including a definition of the Representative Town Meeting under Elected Town Officials
Taking a look at the "Rules of Order and Civility" for public meeting
Reformatting some charts for readability
Reviewing the number of Representative Town Meeting members
Examining the budget and capital planning timeline  
Other meetings this week include
Tuesday, July 26: Flood & Erosion Control Board at 7 p.m.
Thursday, July 28: METROCOG at 10 a.m. | Human Services Commission at 4 p.m. |  Parking Authority at 7 p.m.
Greenwich
Accessory dwelling units are the topic of conversation in a third community, with Greenwich's Board of Selectmen planning to discuss and potentially vote to opt out of the state's requirements at its meeting on Thursday, July 28 at 10 a.m.
Other meetings this week include
Darien
The Planning & Zoning Commission is hosting a public hearing on Tuesday, July 26 at 7:30 p.m. on the town's proposed affordable housing plan. Some of the ideas discussed in the plan to continue to add affordable housing to the town include:
Amending zoning regulations to allow additional units in existing multi-family development areas.
Considering allowing affordable accessory units in some residential zones
Increasing the funding to the town's housing trust fund to build affordable housing in town
Investigating publicly owned land in town (such as land owned by the state) to see if affordable housing could be built there.
Expanding the Darien Housing Authority projects in town
The full proposal plan can be found on the town's website. Comments on the plan can be made at the public hearing or sent in to DarienPZC@darienct.gov.
Other meetings this week include
Westport
The Long Range Planning Committee of the Representative Town Meeting will meet on Wednesday, July 27 at 7 p.m. to review the town's latest American Rescue Plan Act projects and the five-year capital project forecast.
Other meetings this week include:
Please note: All of these agendas and information here are current as of Sunday night. Meeting times and agendas may get adjusted throughout the week.
Thank you for reading!
If you are interested in being a part of our reporting or just want to share your thoughts, please reach out at coastalconnecticuttimes@gmail.com.
Have a great week,
Kelly Prinz
Founder, Reporter at Coastal Connecticut Times