Mental Health
'I Know We've Saved Lives': How Southwest Connecticut Providers Are Working to Meet the Need for Mental Health Services
From staffing crisis hotlines to launching new programs, local providers across the region are trying to provide resources for community members in need.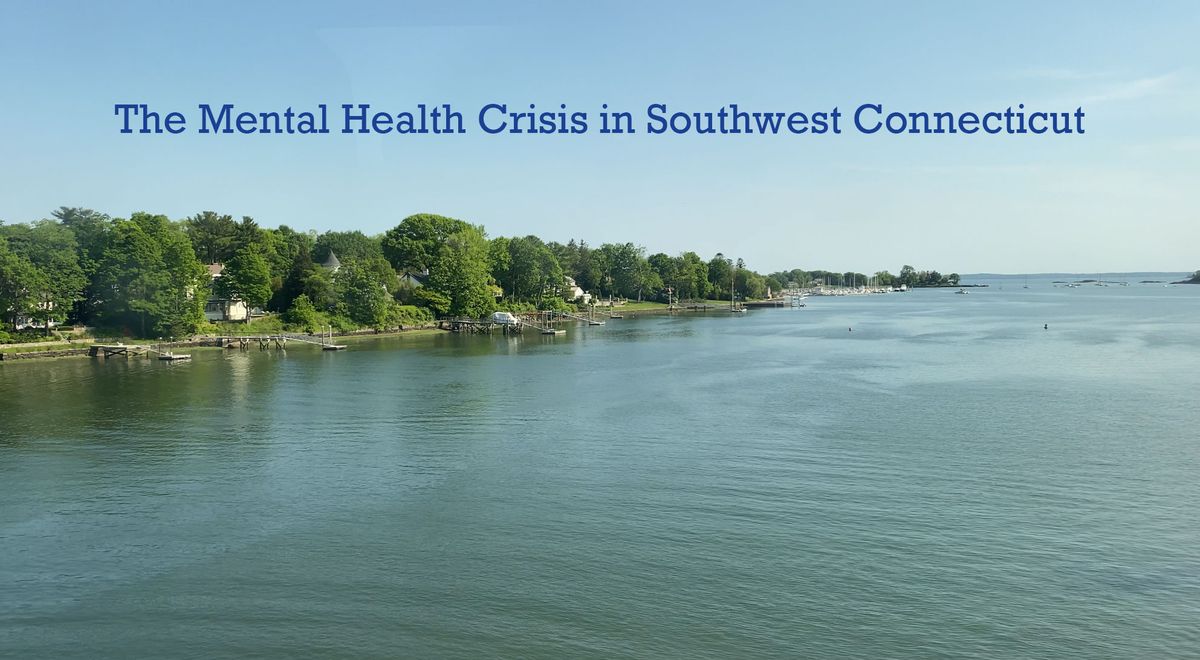 Despite the many challenges that local mental health care providers are facing in trying to meet the rising demand for their services, many are trying new things to meet the need and working to provide care for the community.
2-1-1 is Available
One of the main things providers emphasized is that if a person is having a mental health crisis, they can call 2-1-1 and trained clinicians will be dispatched to their site. In the Norwalk-area, it's run by the Child Guidance Center of Mid-Fairfield County. Around Greenwich and Stamford, it's staffed by the Child Guidance Center of Southern CT.
"The mobile crisis unit is meant to really help keep the child in the community and if possible, avoid having to go to an emergency department," said Georgette Harrison, LPC, NCC, and director of clinical and community partnerships for the Child Guidance Center of Southern CT. "The number of kids that have been going to the emergency room for behavioral health reasons has also increased dramatically. And emergency departments are really not equipped to handle not just the volume, but also the type of issues that are presenting there."
If a person calls 2-1-1, "they get connected to one of our mobile crisis clinicians who can go out and do an assessment," Harrison said.
Depending on what the clinician finds, they can create a safety plan with the family and "follow the child for 45 days and help connect them to the services that they need," she said.
"As opposed to, sometimes what happens at an emergency department is they go, they wait, sometimes for days to be evaluated," Harrison said. "And then they're told, 'you're discharged, you can go with a recommendation to follow up with someone.'"
Of course, providers say calling 9-1-1 is essential if the person is putting themselves or others in danger, but providers said that 2-1-1 can be a great resource for those struggling with a mental health crisis.
School Based Health Centers
One of the biggest resources available to students struggling both during the height of the pandemic and now as they've returned full-time are school-based health centers. School-based health centers are "primary care facilities" located within the schools that provide access to health care particularly for students who are uninsured or underinsured. In our region, there are school-based health centers in Norwalk and Stamford.
Emily Segal, LCSW, a clinician in the Stamford High school based health center,, who oversees the clinicians in the nine Stamford school based health centers through Family Centers, said that they've worked to adapt to the needs of students.
"We have certainly become very trauma-focused," she said. "We are here to assess the kids who are in crisis in the school to determine whether they need a referral—if they're in really dire straits for a psychiatric hospitalization—or if it's something that we can take care of."
Segal described their resources as: "we're an outpatient program based within the school, So we have psychiatric care for them as well—if they are incredibly depressed, incredibly anxious, lacking in motivation, we can introduce them to our psychiatric services and try and kind of give them the wraparound care. We have a nurse practitioner in each of the health centers—a lot of kids develop eating disorders—so we try to address the needs that we see are arising and preventatively, we are all engaged in educational activities."
Some of those preventative measures include hosting support groups for students in need. Segal serves as the facilitator for the gay-straight alliance at Stamford High School, and her center also has a new group for new arrivals to Stamford.
"We're really trying to empower kids to feel good about themselves, to be able to find supports within the schools," she said. "We want to bring them together so that they have a group of support."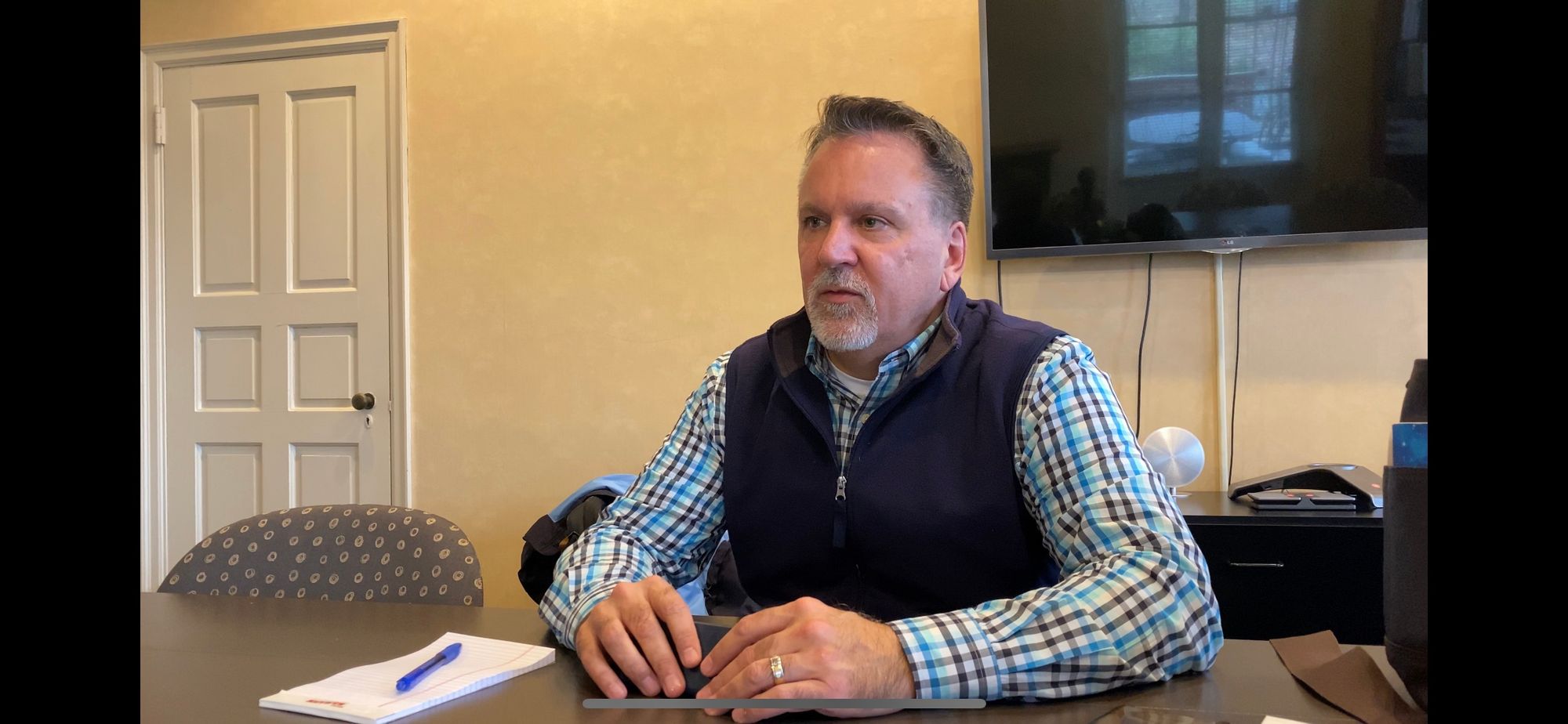 Five of the nine school based health centers in Stamford also offer medical care in addition to the mental services provided at all of them, said Dennis Torres, chief health officer at Family Centers. All of them operate with permission from the parents in order to see the students, he said.
"That's the ideal school based model—where there's medical and mental health [care] available," he said. "It's a great model to provide care—when there's not a lot of resources we make the best you can. We are investing in mental health services as a first line of defense, and people have seen that a healthy mind is a healthy learner."
School Partnerships
In addition to in-school based health centers, many providers have partnerships with local school districts to provide additional services.
The Child Guidance Center of Mid-Fairfield County has been providing trauma-informed care training to all of Norwalk's teachers and school staff.
"They can view children through a trauma lens to understand that when children are having challenges, to understand what it looks like if it's due to trauma and how to best support those students," Gail Melanson, executive director of the Child Guidance Center of Mid-Fairfield County, said.
The nonprofit also provides groups for students who have experienced trauma to give them some extra support and resources and has embedded a staff member in each of the city's high schools.
"The main reason that Norwalk Public Schools reached out to us is because the need exceeded their capacity," she said. "So they have one to two social workers located at each school, who need to serve their caseload of kids who have IEPs and focus on that. And for other children or students that have additional needs, they really didn't have the capacity."
Melanson said these positions not only allow students to be seen at the schools, but they also can refer students to their other programs and provide them with additional supports.
In addition to the school-based health centers, Torres said that they offer support groups for children to join, such as a grieving kids group.
"You're with other kids who have gone through the same thing, so they don't feel so singular, so that they don't stand out," he said. "So it's a model that works really well. We're taking that model and using it to work with kids who may have other things in common."  
Preventing kids from feeling isolated or alone can make a huge difference, Torres said, and potentially stave off any severe mental health issues.
"I know we've saved lives," he said, highlighting both their prevention programs and efforts to help kids who have had suicidal thoughts. "The work we're doing with them prevents them from getting to that level of crisis. We're trying to reach as many as we can before they get to that level of crisis."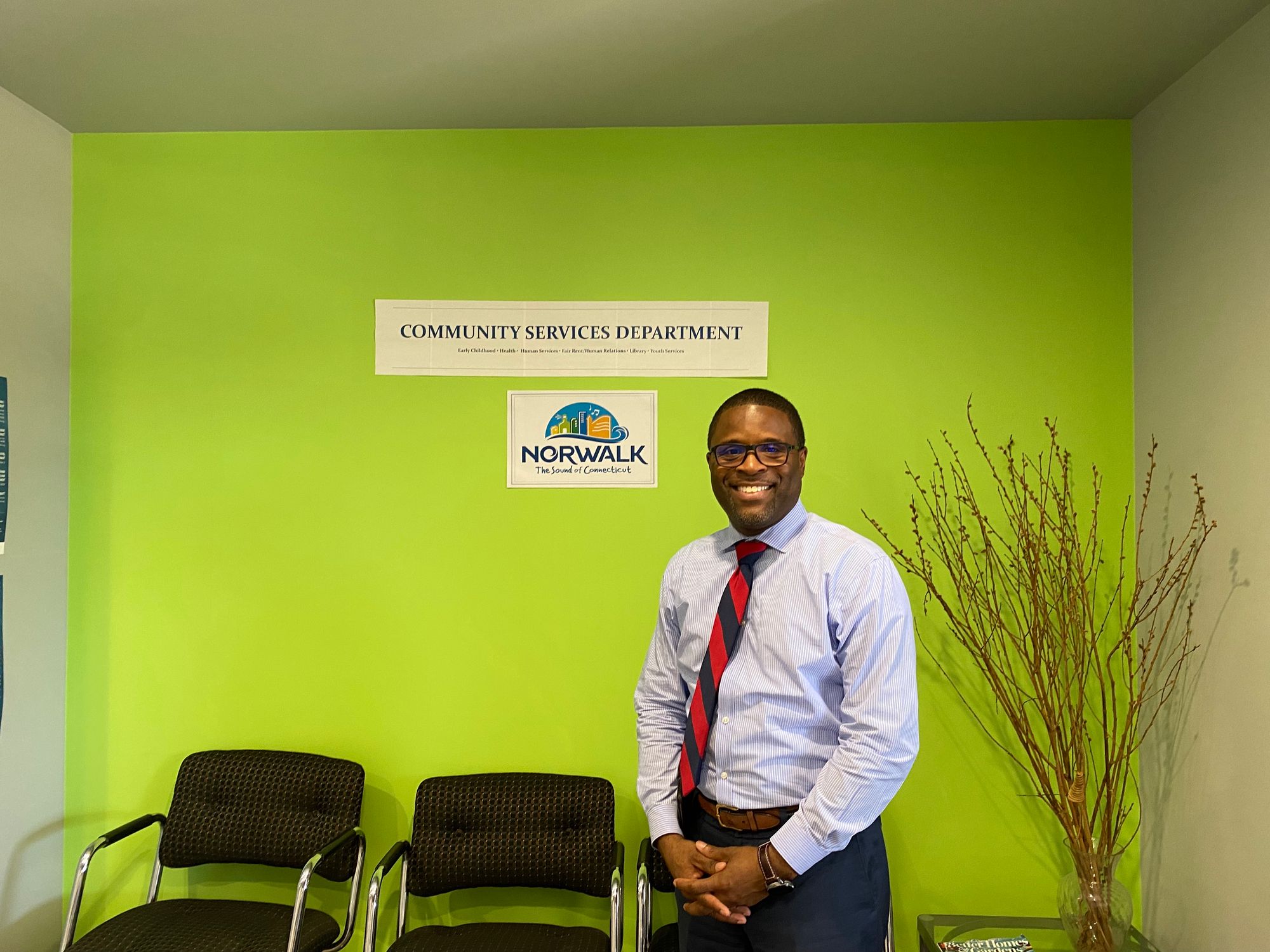 Local Government Support
One of the lessons Lamond Daniels, Norwalk's chief of community services, said he learned from the pandemic was that "this department was needed."
"I think COVID taught us that," he said. "What role can the municipality play, and that's kind of the lens that I look at it with.
One way his department has provided that support is through triaging residents' needs and helping to direct them to the right area of service.
"We have dedicated, what we call care coordinators, who are master-level clinicians to help youth and families figure out, 'where do I go?'" he said. "We provide a mini-assessment internally here, and then based on that assessment, we help them identify what is that level of care or resource to help them."
In addition, Daniels said his office has worked on elevating what resources are available to the community and trying to address the stigma behind accessing those resources.
"My office is going to promote using everything we have to let people know that these are the resources," he said. "I say this a lot, 'help is not a bad thing, get help.'"
The city also has the "ability to bring people to the table," Daniels said, noting that his office started a weekly call with community providers to address all issues related to COVID. That call helped the city respond to the community's needs, including through setting up food banks, providing unemployment support, setting up pop-up vaccination clinics, and more. Now it's biweekly, and oftentimes is used to address needs coming out of the pandemic, including mental health.
"Just strategizing—how do we provide services and meet the needs of our people and not duplicating services, but being intentional and strategic on what services are provided, where they're provided, and how we're providing them," Daniels said.
In Stamford, Mayor Caroline Simmons launched a resource page for residents so they could have a central hub of service providers. She also started a Youth Mental Health Initiative that aims to not only reduce the stigma around mental health, but also create a "community-based response" to address the mental health needs of the city's youngest residents.
Torres, who is a member of the group, said that he thought it was an innovative way to address mental health collectively, instead of individually.
"It includes the community, not just folks who are experiencing mental health issues," he said, stating that it helps people, if they do start to struggle or know someone who is, know where to go. "And that there's a pathway that they can see and understand if they go into the system that it's clear and not mysterious. Obviously, it's also removing the stigma attached to mental health."
Taking Advantage of Telehealth
One benefit of the pandemic has been the increase in access to telehealth. While it does require internet and/or telephone access, it's also helped providers reach more families in need.
"I think we've been able to reach families that otherwise we wouldn't have been able to reach, because parents are working two jobs, they don't have the time to transport a child to a session and come back, let alone—so much of child therapy is also working with parents, and helping them support their kids at home," Harrison said. "So I think that's increased access to care."
Harrison also noted that insurance companies allowed for telehealth to be reimbursed during the pandemic, expanding access and she hopes this continues going forward.
And it's also allowed teenagers and children to express themselves in ways they're more comfortable, Daniella Arias, program coordinator and certified health education specialist at The Hub said.
"Because they're texting, they're online, on the computer, it's easier for them to express those things and seek those services," she said.
Using Federal and State Funds to Enhance Supports
The State of Connecticut has also been working to address children's mental health in the state with Governor Ned Lamont signing three bills into law that aim to improve services. According to CTNewsJunkie, the three bills include hundreds of millions of dollars to fund mental health-related providers like school-based health centers, adding early childhood education slots, as well as improving recruitment and training efforts to increase the number of mental health providers in the state.
Locally, many communities are using federal funds from the American Rescue Plan Act to try and increase the mental health resources available in their communities.
In Darien, the Board of Selectmen are discussing spending $250,000 of American Rescue Plan Act funds to partner with New Canaan and provide an urgent assessment service for residents. According to the proposal, Silver Hill Hospital, a nonprofit psychiatric hospital in New Canaan, would provide a mental health assessment to residents within 48 hours of them reaching out for help. As a part of the assessment, residents would also be connected to the services they need.
"We want to intervene earlier–when somebody says 'I want help' and it's not at the crisis level yet," said Andrew Gerber, Ph.D., president and medical director of Silver Hill.
In Norwalk, Daniels said that they're using American Rescue Plan Act funds to address mental health. The city has awarded $1.5 million in grants to community providers, who will be using the funds to address "early education, workforce initiatives, addressing behavioral and mental health challenges, and more." Some of the grant recipients include Family & Children's Agency, Mid Fairfield Child Guidance Center, and the Norwalk Community Health Center.
Part of the ARPA funds will go toward providing mental health support services for early learning centers across the city.
"It was brought to my attention—we do a lot of community forums through my office, and it was just very clear to me, we need to prioritize this and provide those services to our little ones," he said.
In Fairfield, about $300,000 of ARPA funds were allocated to community service providers to specifically address mental and behavioral health issues.
Innovative Programs
Despite some of the resource challenges, some providers are launching new programs to meet the needs of the community in unique ways.
For example, Melanson said that the Child Guidance Center of Mid-Fairfield County recently launched a therapeutic art and music program that is held in a group format.
"What we found is that art and music are excellent ways, alternative ways to express feelings, especially for kids who have difficulty with more traditional therapy, or would like that, in addition to (regular therapy)," she said. "We're really trying to develop a comprehensive art music therapy program that can really tap into students and kids creativity and provide an additional outlet for them to express themselves."
Others are seeing existing programs grow. Family and Children Agency's Project Reward is a substance use program for women 18+, which has been increasing, Elizabeth Murdoch, director of behavioral health at Family and Children's Agency, said.
"There's a very heavy focus on past trauma, and healing from trauma, which is why it's gender specific, so that women are able to come to the safe place and deal with their mental health and substance use challenges," she said.
💡
Why are we writing these stories?
Right now, anytime you turn on the news or scroll social media or visit your go-to news site, you're bound to come across a headline related to the country's mental health crisis. At Coastal Connecticut Times, we thought it was important to explore the ways this crisis is impacting our region, what's being done to address it, and how you can help. We always welcome your feedback at
coastalconnecticuttimes@gmail.com