The What
The What: This Week in Southwest Connecticut
The What is your look around southwest Connecticut for the week of July 24.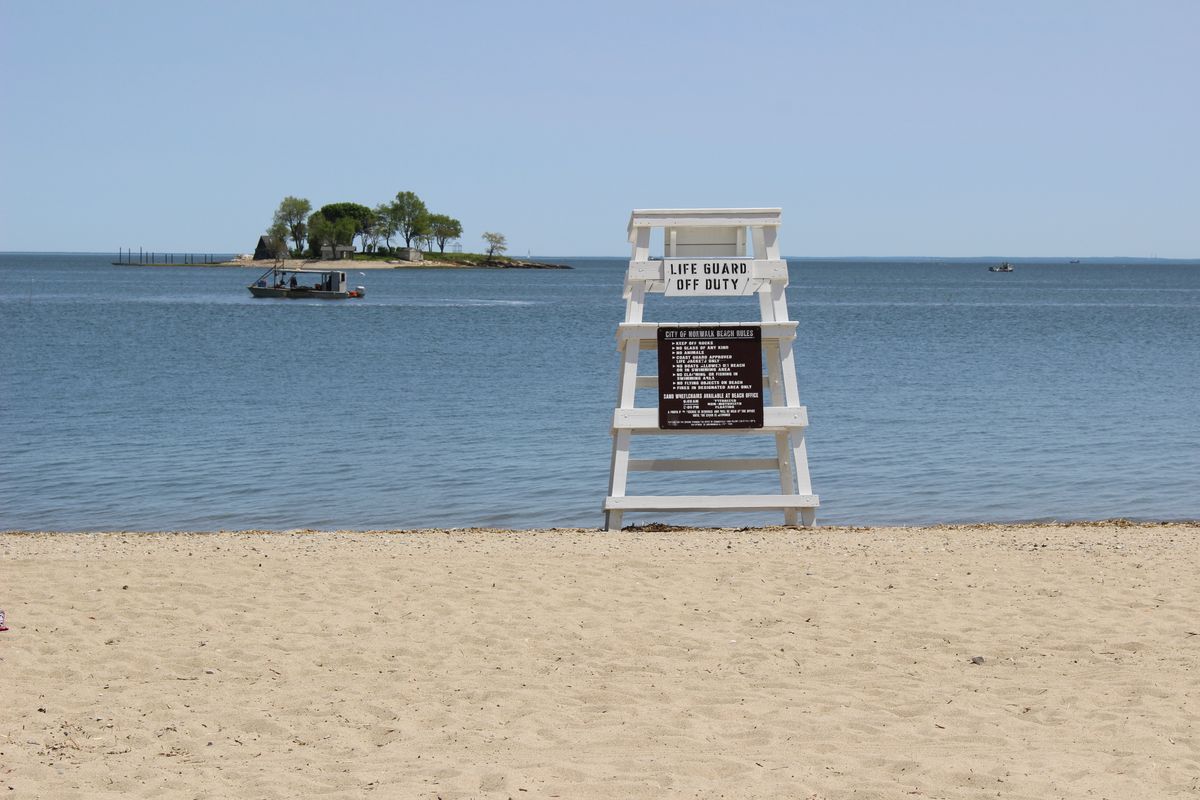 Monday, July 24
Happy Monday! Hope you all are enjoying the summer weather we've had here the past few days. This week we are sharing some of our top pieces—along with the usual breakdown of meetings and events around the area—as we work on a few projects.
Last week, we reported how a $4.5 million federal RAISE grant will allow the Norwalk River Valley Trail to finish planning and designing its remaining portions. Check out our full piece or watch our video on what the grant means to the region.
We've heard from a number of you about our piece on how more millennial and Gen Z residents are speaking up across southwest Connecticut. Learn more about the issues they're highlighting or check out our video.
It's peak beach season across our region. Learn more about the water quality in the Long Island Sound and why measuring it is so important. You can also watch our video on the latest water quality report.
And finally, it was a rough weekend for Metro North riders as service was suspended along the New Haven line into Grand Central due to emergency roadwork in the Bronx. Metro North riders could be facing additional challenges this fall as the state voted to cut the rail line's budget. Learn more about what this could mean for riders.
Let's see what's happening this week.
Stamford
The Fiscal Committee of the Board of Representatives will meet on Monday, July 24 at 7 p.m. and review a number of proposals from the city related to climate change and sustainability, including accepting grant funds for an air quality monitoring program for the South End and West Side neighborhoods; authorizing funds from the capital budget for resiliency and climate adaptation projects in the West Side, Waterside, and Downtown neighborhoods; and approving funding for a Toilsome Brook flood resilience plan.
The Legislative and Rules Committee of the Board of Representatives will meet on Thursday, July 27 at 6:30 p.m. to review an ordinance that would give a tax abatement to the city's Housing Authority in exchange for 61 below-market units at Ursula Place.
Other meetings this week include:
Norwalk
This past week, Norwalk approved plans for its third cannabis retailer. The city's current ordinance allows for three retail locations; this will be the last. A large majority of the Planning and Zoning Commission voted to approve the 71-75 Connecticut Avenue location. Learn more about the approval through our partnership with NancyonNorwalk.
Other meetings this week include:
Fairfield
There will be a Special Board of Education community conversation on Tuesday, July 25 at 7:30 p.m. related to the district's work on racial balance across its schools, redistricting scenarios, facility utilization, and academic excellence. Learn more about the district's plans on the Board of Education website.
Other meetings this week include:
Greenwich
This week, the Board of Selectmen will meet on Thursday, July 27 at 7 p.m. First Selectman Fred Camillo wrote in a statement that the later time—the board usually meets at 10 a.m.—is part of an effort to make the meetings more available to members of the public.
"It might be something we will try again in the future and we are also considering ideas about where we might hold meetings outside of Town Hall to try and get people more of a chance to attend," he wrote.
Other meetings this week include:
Darien
On Tuesday, July 25, the town will host a Grove Street and Tilley Pond Drainage Public Meeting at 7 p.m. This meeting will specifically focus on the area covered by this drainage study which includes all or some portion of the following roads:  Lakeside Dr; West Ave (near Tilley Pond); Leroy Ave; Squab La; Grove St; Day St; Brook St; Gideon La; Post Rd (between Corbin Dr & Center St); Corbin Dr; Center St; and, Old Kings Highway South. Residents can view the drainage study online ahead of time. A portion of the meeting will be devoted to answering residents' questions.  
Westport
On Wednesday, July 26, the Zoning Regulation Revision/Sustainability Subcommittee will meet at 12 p.m. and discuss a draft amendment that would allow for Cottage Cluster Developments. In the town's affordable housing plan, it calls on the Planning and Zoning Commission to look into creating these cottage villages.
"From developing town-owned parcels of land to create pocket neighborhoods of cottages clustered around a common green to incentivizing private developers to retain antique homes by clustering other aesthetically appropriate tiny houses around the historic home, there are a myriad of strategies that can be employed to leverage modern construction processes to create more affordable housing in Westport," the plan reads.
Other meetings this week include:
Please note: All of these agendas and information here are current as of Sunday night. Meeting times and agendas may get adjusted throughout the week.
Thank you for reading!
If you are interested in being a part of our reporting or just want to share your thoughts, please reach out at coastalconnecticuttimes@gmail.com.
Have a great week,
Kelly Prinz
Founder, Reporter at Coastal Connecticut Times