Enterprise Reporting
Save the Sound Beach Report Highlights Water Quality in the Sound
Save the Sound released its latest beach report, which provides information about water quality in the Long Island Sound.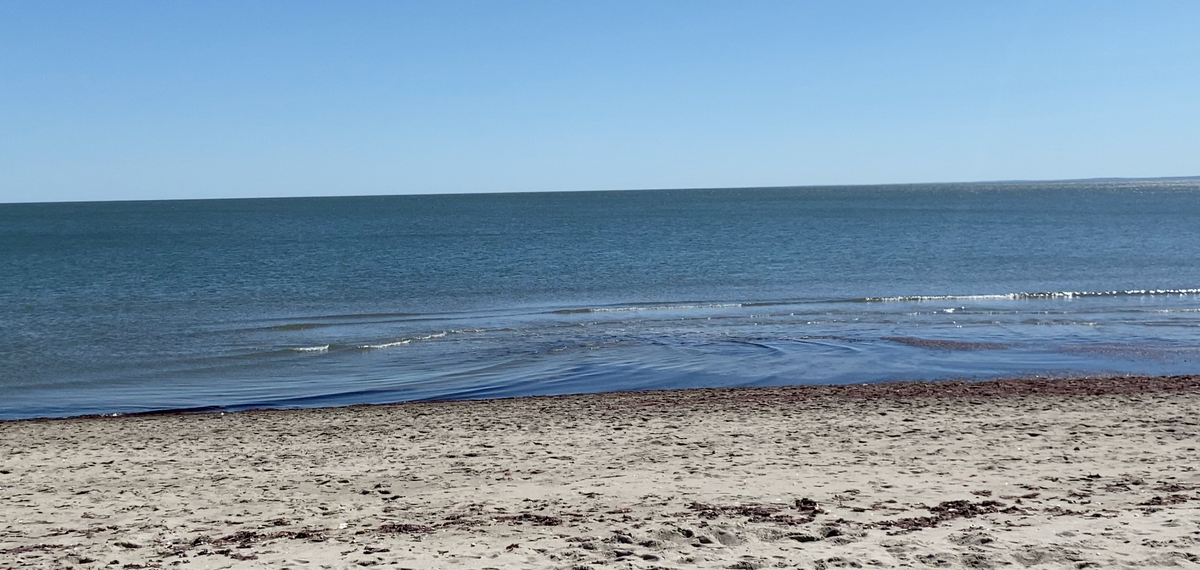 More than 75% of about 200 public beaches along the Long Island Sound received an "A" or "B" grade for their water quality, according to a new beach water report from Save the Sound, a regional nonprofit focused on environmental action.
Southwest Connecticut had three of the highest scoring beaches in Connecticut over the past three years—Great Captain Island Beach in Greenwich, Quigley Beach in Stamford, and Burying Hill Beach in Westport.
But the report also found some concerning signs, according to Peter Linderoth, director of water quality for Save the Sound. The region also had one of the lowest scoring beaches, Byram Park Beach in Greenwich, according to the report.
"Overall, we saw an uptick in wet weather failures across all 200+ beaches," Linderoth said. "So from 2018 to 2020, then looking at 2020 to 2022, while we experienced drought, at times, we're also experiencing the impacts of climate change and more frequent and intense rainstorms. And those rainstorms will bring polluted stormwater to beaches."
How is the report calculated?
The group analyzes the water quality through measuring fecal indicator bacteria levels on a weekly basis during the swimming season, which identifies if the water is safe for humans to swim in. Save the Sound also combines that water quality data with information on how much rainfall the area received to determine how wet or dry weather influences the conditions at the beaches.
What are some of the report's findings?
More than 20 beaches in our region were graded according to the report. Ten beaches in our region received A+ grades for their water quality in 2022: South Pine Creek Beach in Fairfield; Burying Hill Beach and Sherwood Island Beach in Westport; Rowayton Beach in Norwalk; Pear Tree Point Beach in Darien; East Beach (Cove Island), Quigley Beach, and West Beach in Stamford; and Island Beach and Great Captain Island Beach in Greenwich. But three beaches received a C or a D for their water quality last year—Byram Park Beach in Greenwich, Calf Pasture Beach in Norwalk, and Sasco Beach in Westport.
Here's a look at all the grades for our region from the report.

Linderoth noted that one of things the report found is that there could be a really high performing beach close to a beach with challenges. He highlighted two beaches in Milford—Anchor Beach #1 and #2—as an example of this phenomenon.
Anchor Beach #2 has made the list of top 10 best beaches in Connecticut, receiving A+ grades over the last three years. Anchor Beach #1, however, has a three year grade of a C+.
"What we noticed while we were out—and I've had some discussions with the Department of Public Works there, too—is that there's a huge stormwater pipe that discharges onto one of the beaches," he said. "So it's draining a large upland area of impervious surface—it's very noticeable, a large pipe, and the other one doesn't have that large pipe, it just has kind of a couple little drains that come through the wall."
Linderoth noted that this shows how "stormwater is a leading pollutant, and if there's going to be a stormwater pipe, having it right at a beach is not a great location."
What are some of the reasons beaches fail?
As Linderoth noted, stormwater from rain and storms has a huge impact on beaches failing. When a beach fails, it means the levels of bacteria in the water are too high. The report found that the number of failures increased on wet days over the past few years.
That's due to a few reasons, Linderoth explained.
"But if a beach is located in an area that's highly urbanized—a lot of impervious surfaces, so roads, roofs, parking lots, it's going to get a bigger [amount] of stormwater, especially if it doesn't have a lot of any green infrastructure type solutions that, that hold that stormwater back," he said.
Another challenge Linderoth noted was that for cities and towns with combined sewer systems—where septic and stormwater go in the same pipes—rainfall can really overwhelm the system.
"They start getting overburdened during rainstorms, because they're allowing this—inflow and infiltration it's called—of freshwater into the sewer lines and they start to reach capacity," he said. "These are unfortunately things that we're grappling with and with climate change and more rain, it's just becoming more and more of an issue."
Other reasons are often from animal waste—both people who walk their dogs and from wild animals.
How can I help improve water quality in the Sound?
Residents can both take individual action and advocate for their local officials to take action to make sure the water is as safe and clean as possible, Linderoth said
The first thing they can do is stay informed and learn what causes a beach to fail, and what causes a beach to be rated highly, he said. This knowledge can allow residents to advocate local officials to improve stormwater mitigation efforts or improve sewer systems to address water issues.
Other actions include not polluting, not walking pets near water, and taking action to mitigate rainwater on their own properties, such as rain gardens or making sure the septic tanks are working. The last piece of advice he had was for residents to be "a little more conscious about water usage."
"Especially during heavy rainstorms, I would advocate for it all the time, but especially during heavy rainstorms and things like that—really think about how much water is being used and going down the drain," he said.