The What
The What: This Week in Southwest Connecticut
The What is your look around southwest Connecticut for the week of December 12.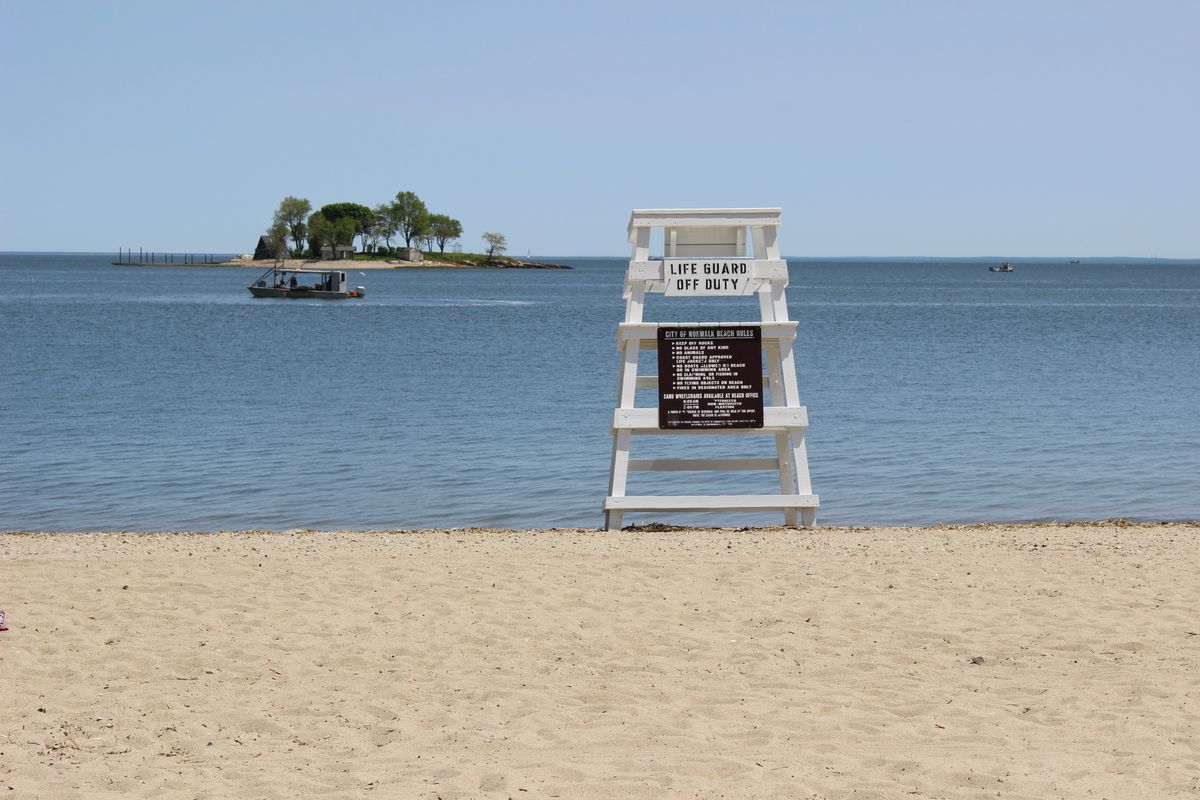 Monday, December 12
Happy Monday! It's been an extremely busy time around here, so The What is slightly lighter than usual. But we did want to let you know that we'll be out and about in the community this week and we would love to see you.
On Wednesday, December 14, we'll be co-hosting another Sustainable Streets Happy Hour in Norwalk from 5 p.m. to 7 p.m. It will be at Eco Evolution on Washington Street—a great local business to get in some holiday shopping as well—and a chance to meet people interested in transportation, sustainability, and other local issues. We'll be providing some drinks, Eco Evolution will have some snacks, but it's also BYOB so feel free to come out, bring a friend, and meet up with us. Check out the coverage of our last happy hour and we hope to see you on Wednesday!
Speaking of holiday shopping, on Friday, December 16, we'll be at the Local Artisan Market on Washington Street in Norwalk and we'd love to see you all while you're out and about. Stop by, check out the other vendors, and say hi!
Let's see what else is happening around the region this week.
Stamford
The Zoning Board will meet on Monday, December 12 at 6:30 p.m. will continue a public hearing on an application for 160 Atlantic Street, which calls for maintaining the existing building on the property, which was formerly a bank, and adding nine "additional stories for an 11 story hotel containing 82 rooms and 10 suites with a ground floor restaurant, banquet/meeting rooms and a roof-top patio."
On Tuesday, December 13 at 6:30 p.m., the Planning Board will adopt a draft capital budget for the city, which will be posted no later than Thursday, December 15, 2022 for residents to review before the public hearing scheduled for Tuesday, January 10, 2023.
Other meetings this week include:
Norwalk
There will be a Seaview Avenue Public Information Meeting on Monday, December 12 at 5 p.m. where residents can weigh on the future of Seaview Avenue in East Norwalk. The goal of the meeting is to provide the city with recommendations on ways to "expand Seaview Avenue's existing strengths; suggest improvements to benefit the community, businesses, and local activities; and capture the unique feel of the Seaview Avenue corridor."
The Common Council will meet on Tuesday, December 13 at 7:30 p.m. and vote on opting out of the state regulations for accessory dwelling units. Learn more about what other communities are doing related to accessory units.
Other meetings this week include:
Fairfield
There will be a joint meeting of the Plan and Zoning Commission and the Affordable Housing Committee on Wednesday, December 14 at 6:30 p.m. The meeting will feature a discussion on housing issues and strategies in Fairfield as it relates to the Town's 10-year plan, also called the plan of conservation and development.
On Thursday, December 15 at 7 p.m., there will be a Special Board of Education Meeting at 7 p.m. which will feature a presentation from the superintendent, followed by a community conversation on racial balance, academic excellence, and facility utilization related to the district's updated Racial Balance Plan.
Other meetings this week include:
Greenwich
On Thursday, December 15 at 4 p.m., there will be a Nathaniel Witherell Public Hearing  to get residents' opinion on whether or not the Witherell, a senior care nursing home, should remain as a Town-owned and operated center of care or be transferred to private management.
Other meetings this week include:
Darien
Town officials will give "State of the Town" Presentations at the Representative Town Meeting on Monday, December 12 at 8 p.m. Residents can hear updates from the First Selectwoman; Chair of the Planning & Zoning Commission; Chair of the Board of Education; and Chair of the Board of Finance.
Other meetings this week include:
Westport
This week, there will be a Stream Flooding Public Meeting— Pussy Willow Brook on Thursday, December 15 at 7 p.m. This is the latest meeting in a series put together by First Selectwoman Jennifer Tooker and the Public Works, Planning & Zoning, and Conservation Departments. The goal of the meetings are to "discuss stream flooding and the steps Town officials are taking to examine this problem."
Other meetings this week include:
Please note: All of these agendas and information here are current as of Sunday night. Meeting times and agendas may get adjusted throughout the week.
Thank you for reading!
If you are interested in being a part of our reporting or just want to share your thoughts, please reach out at coastalconnecticuttimes@gmail.com.
Have a great week,
Kelly Prinz
Founder, Reporter at Coastal Connecticut Times