The What
The What: This Week in Southwest Connecticut
The What is your look around southwest Connecticut for the week of July 18.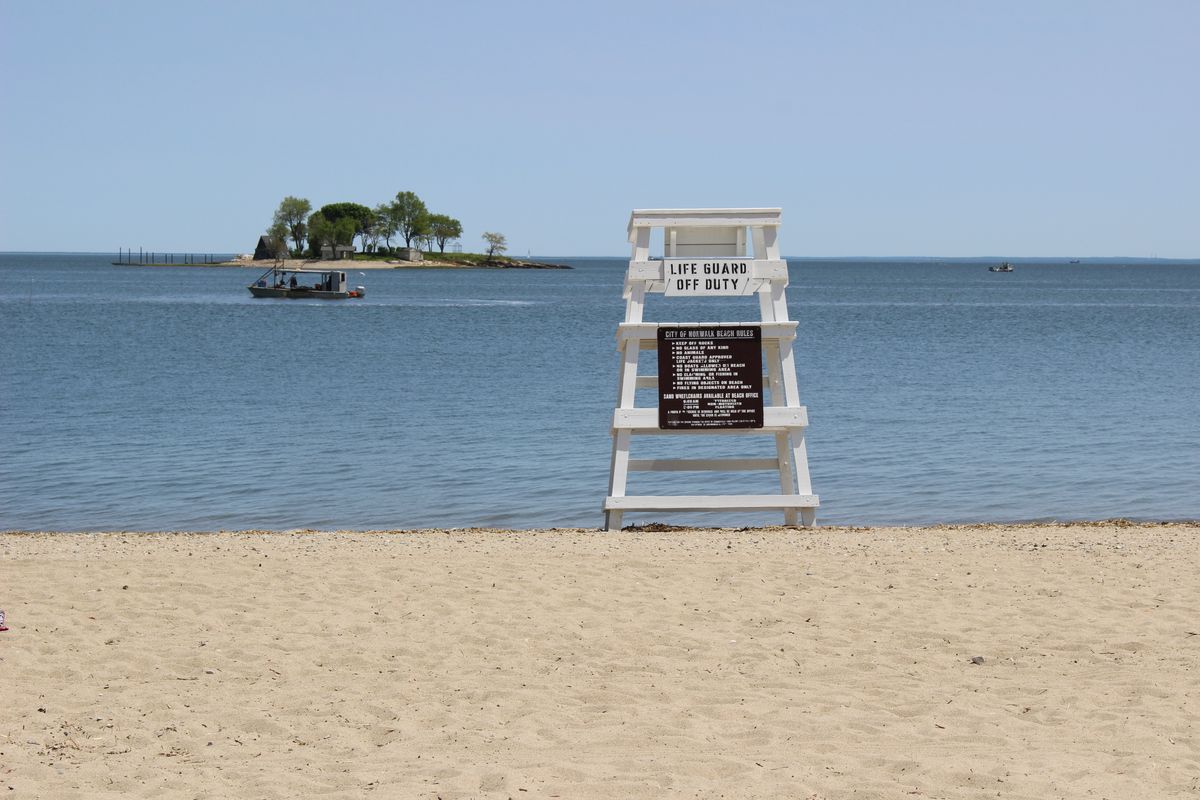 Happy Monday!
This week, we're launching a brand new series: Exploring the Long Island Sound.
Coastal Connecticut Times serves communities along the Sound's coast—Greenwich, Stamford, Darien, Norwalk, Westport, and Fairfield—which all depend on the Sound in a variety of ways. Because of the Sound's importance to our region and to the state as a whole, we're diving into a series of pieces on the Sound and its impact, relationship, and effect on our communities.
Our first piece focuses on the water quality in the Sound itself—how it's monitored, what that means for humans and the ecosystems in the Sound, and how that data can be used.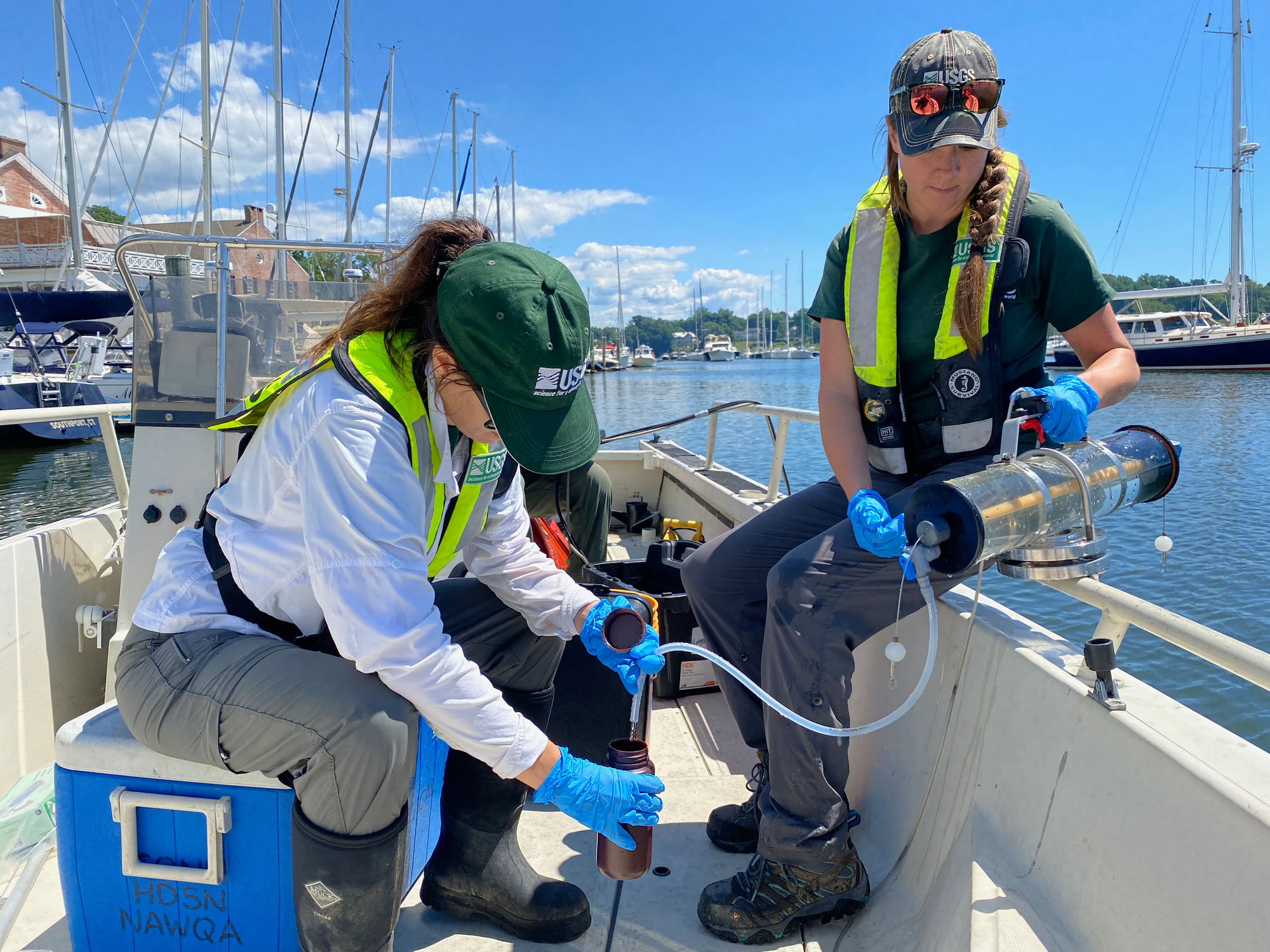 Sarah Crosby, director of conservation and policy for the Maritime Aquarium, said that there's two main areas of testing being done in the Sound—testing the water quality for people and testing the water quality for species and habitats.
"Water quality for people, we're thinking more about things like pathogens," she said. "So when people are interacting with the water, is it safe for people to be in that water? Versus when we're thinking about water quality for species and habitats, we're thinking about temperature, we're thinking about salinity, we're thinking about dissolved oxygen."
We explored how USGS is monitoring water in alcoves along the coast in Norwalk, Westport, and Fairfield, and saw how the Norwalk Health Department monitors beach water. Check out our story or watch our video.
Learn more about the full series and what's to come.
This week, the 9-8-8 crisis hotline number launched for people experiencing a mental health emergency. Learn more about the mental health crisis in our area and what local providers are doing to address it.
Let's explore what else is happening across the region.
Stamford
How do you get around Stamford—by car, bus, train, bike, foot?
The Transportation Committee of the Board of Representatives is weighing whether to allow e-scooters and other micromobility devices. The updates to the ordinance would clarify that "e-bikes and e-scooters are permitted to operate in Stamford," while continuing to prohibit "pocket bikes," such as minimotorcycles.
Representative Cara Gilbride, who co-sponsored the updates to the ordinance, said at the June Transportation Committee that "this isn't something going away."
"Users are growing rapidly," she said, noting that the goal was to "change the ordinance to create guidelines to keep users safe."
Luke Buttenwieser, who serves as a traffic analyst intern in the city's Department of Transportation, Traffic, & Parking, said that allowing these devices would improve access to public transportation and reduce vehicle dependency. He said these devices in particular are great for a "first, last mile tool," which describes how people get to and from public transportation hubs.
However, some representatives noted their concerns about cars and if these would cause more accidents on the roads.
The committee will continue their discussion at its meeting on Tuesday, July 19 at 7 p.m.
Other meetings this week include
Norwalk
In a few months, if a person experiencing a mental health issue or struggling with substance abuse calls 9-1-1 in Norwalk, a social worker could respond to their call along with police officers.
The Common Council approved spending $216,000 in American Rescue Plan Act funds for a one-year pilot program with Recovery Network of Programs to embed a social worker in the department.
"There was a lot of discussion over the past two years with police responding to mental health calls and the negative impacts that have occurred sometimes with those calls," Norwalk Chief of Police Tom Kulhawik said to the Public Safety and General Government Committee on Tuesday.
Kulhawik said the department "looked at a variety of programs" to see what might work for Norwalk. Deputy Chief James Walsh reached out to Stamford and heard about the work they were doing with Recovery Network, a nonprofit social service agency which provides recovery services and support throughout the Greater Bridgeport area.
Kulhawik said that Stamford has had "great success with their program," which embedded a social worker in their department and helped connect those who called for help with substance abuse and mental health issues, helping them find treatment and avoid the criminal justice system.
On Wednesday, July 20, the Planning & Zoning Commission will meet at 6 p.m. to continue its preliminary review of Mill Pond Holdings, LLC's plans for a 77-unit development at 1 Cemetery Street in East Norwalk.
Other meetings this week include
Fairfield
On Monday, July 18 at 5 p.m., there will be a special joint meeting of the Plan and Zoning Commission and the Flood and Erosion Control Board that will focus on plans regarding resiliency in town as a part of its 10-year Plan of Conservation and Development. The POCD, as it's usually referred to, guides recommendations and plans across the town.
The Water Pollution Control Authority is meeting on Wednesday, July 20 at 7:30 p.m. to hear a presentation from Sacred Heart University on its upcoming projects and will consider a Fairfield University plan for a 167-bed residence hall.
Other meetings this week include
Monday, July 18: Condemnation Board at 2 p.m.
Tuesday, July 19: Forestry Committee at 9:30 a.m. | Harbor Management Commission at 4:30 p.m.
Wednesday, July 20: Land Acquisition Commission at 6 p.m. | Conservation Commission at 7 p.m.
Thursday, July 21: Bicycle and Pedestrian Committee at 6 p.m.
Greenwich
On Tuesday, July 19, beginning at 4 p.m., the Planning & Zoning Commission will review and discuss a number of items including:
Town plans to make improvements to the intersections of Greenwich Avenue, at Arch Street / Havemeyer Place and Grigg Street / Fawcett Place
An application from  240 GA, LLC to build a 60-unit building, of which 30% of units would be considered affordable, at 240 Greenwich Avenue
A pre-application review pursuant to "discuss amendments to the Town's Building Zone Regulations to create the opportunity to provide 456 units in 41 buildings with a mix of starter and townhomes ranging in size from 1,050 square feet to 3,400 square feet as part of a residential development of the undeveloped portions of a 154.5-acres parcel, currently occupied by an office park, located at 1 American Lane."
Considering Accessory Dwelling Units—if the town should opt in or opt out of the state regulations.
Other meetings this week include
Darien
At this week's Planning & Zoning Commission, town officials will be asking for a special permit to use the stables and equestrian facilities on Great Island for activities, such as riding lessons and summer camps. The application asks for the ability to rent the facilities to an outside operator who would run the activities.
Jeremy Ginsberg, the town's director of planning and zoning, told the Board of Selectmen that this special permit would allow the town to get some "very limited use of the stables," while the community debates and weighs what to do with the rest of the property.
"Enough, in my opinion, to keep it worthwhile to keep the lights running, keep the heat running—it would be quite a shame to leave it vacant and let it get rundown," he said.
Other meetings this week include
Westport
A reminder to Westport residents that the Norwalk-Westport I-95 construction project has started between exits 16 and 17 and overnight lane closures will be in effect during July to start work on the roadway.
The Parks and Recreation Commission will receive the results of and discuss the results of a community survey on the Longshore Capital Improvement Plan.
Other meetings this week include
Please note: All of these agendas and information here are current as of Sunday night. Meeting times and agendas may get adjusted throughout the week.
Thank you for reading!
If you are interested in being a part of our reporting or just want to share your thoughts, please reach out at coastalconnecticuttimes@gmail.com.
Have a great week,
Kelly Prinz
Founder, Reporter at Coastal Connecticut Times
Note: The online version of this has been updated to fix a repeated word in the Westport Parks and Recreation Commission description.