The What
The What: This Week in Southwest Connecticut
The What is your look around southwest Connecticut for the week of July 10.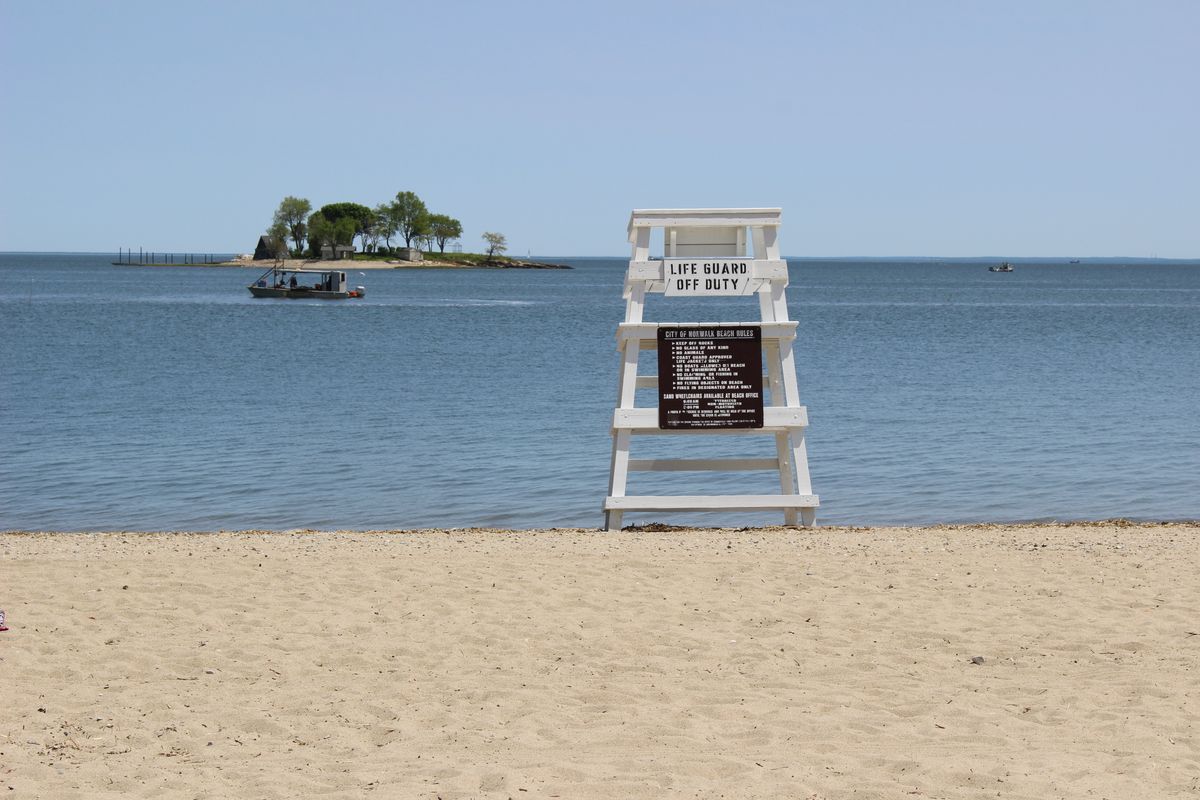 Monday, July 10
Happy Monday! At Coastal Connecticut Times, we listen to and attend a lot of meetings, a lot of meetings. And one of the things we noticed over the past few weeks was that more residents who were between the ages of 20 and 40 were speaking up at public hearings and local board meetings.
Traditionally, there haven't been many younger residents who speak up at these meetings—and they still were not the majority of speakers. But we wanted to highlight the issues they raised, which included housing, transportation, inclusivity and the environment, to learn more about what they cared about.
Let's see what else is happening around the region this week.
Stamford
Last week, we detailed how the CT Mirror reported on June 23 that there was language added to the state bond bill that "bars a narrow portion of a proposed charter revision in Stamford." The language, in particular, targeted the proposed changes to the city's petition process that would have made it easier to file a petition to get a zoning approval overturned.
In response, the Stamford Board of Representatives voted 24 to 14 to approve a resolution that urged "Governor Ned Lamont to immediately call the Connecticut General Assembly to a special session…to repeal Section 158 of Public Act 23-205 and thereby restore the fundamental right of the people of Stamford and of many other towns across Connecticut to vote and act on the most pressing issues affecting them through their Charter Revisions processes."
However, CT Examiner reported that this week the Lamont administration said it has no intention of calling a special session.
Julia Bergman, deputy communications director for Governor Lamont, told CT Examiner that "the General Assembly approved the two-year bond package on a large bipartisan vote. Lawmakers can re-examine the legislation during the next session if they choose."
The Charter Revision Committee of the Board of Representatives has two meetings this week—one on Monday, July 10 at 8 p.m. and the other on Wednesday, July 12 at 6:30 p.m. to review a "draft report of the 19th Charter Revision Commission and scheduling of the Board of Representatives' public hearing."
Other meetings this week include:
Norwalk
There will be a Common Council Public Hearing on Monday, July 10 at 8 p.m. on the proposed charter revisions to the city's guiding document. Some of the proposed charter revisions include: making the mayor's term four years (instead of the current two-year term) after the 2025 elections; removing some offices that are no longer in existence, such as "Board of Selectmen," and updating the budget process.
The Common Council will also meet on Tuesday, July 11 at 7:30 p.m. where among other items, it will review and vote on the Waterfront Industrial Zones Study. Learn more about the city's efforts along the waterfront.
Other meetings this week include:
Fairfield
The Affordable Housing Committee will hear a presentation from Carolyn Vermont, the CEO of Habitat for Humanity of Coastal Fairfield County at 7 p.m.
On Monday, July 10, the Board of Selectmen will receive its monthly update on the Penfield Pavilion project at 4 p.m. Learn more about the history behind the project.
Other meetings this week include:
Greenwich
There will be a third Central Middle School Community Forum on Wednesday, July 12 at 7 p.m. The event will feature representatives from the project's team professionals who will share a schematic design for the CMS campus. Those in attendance can ask questions and learn more about the plans.
Other meetings this week include:
Tuesday, July 11: Board of Estimate and Taxation Budget Committee at 1 p.m.
Wednesday, July 12: Operations Planning Committee at 11 a.m. | Planning and Zoning Board of Appeals Public Hearing at 7 p.m.
Thursday, July 13: Board of Selectmen at 10 a.m.
Darien
The town has restarted its American Plan Act Committee to discuss reallocating some of the $6.4 million in federal funds that it received. The ARPA Committee will meet on Thursday, July 13 at 9 a.m. Learn more about its initial plans for the funds.
Other meetings this week include:
Westport
The Planning and Zoning Commission will meet on Monday, July 10 at 7 p.m. and hold a public hearing on a proposed text amendment to the town's existing zoning regulations for "General Development Plan" and its Inclusionary Housing Overlay District. A statement from the town said that the goal of the proposed language is to help "provide an opportunity for a diversity of housing choices including affordable housing."
The proposed changes accompany an application to redevelop the properties at 1608, 1610, 1620, and 1622 Post Road East, which currently has some businesses located in a strip mall on the site.
The proposed plans call for converting approximately 8,550 square feet of the property into a "state-of-the-art family golf entertainment facility," with a new parking area (95± spaces), and the removal of an existing non-conforming 2-story building, and removal of the landscape business, while Redi-Cut Carpet will continue to operate. One acre at the back of the property will be developed into 10 townhouses, including two that are affordable.
Also on Monday, July 10, the Representative Town Meeting (RTM) Ordinance Committee at 6:30 p.m. to discuss and make a recommendation to the full RTM on a proposed ordinance that would create a Westport Fair Rent Commission.
Other meetings this week include:
Please note: All of these agendas and information here are current as of Sunday night. Meeting times and agendas may get adjusted throughout the week.
Thank you for reading!
If you are interested in being a part of our reporting or just want to share your thoughts, please reach out at coastalconnecticuttimes@gmail.com.
Have a great week,
Kelly Prinz
Founder, Reporter at Coastal Connecticut Times