The What
The What: This Week in Southwest Connecticut
The What is your look around southwest Connecticut for the week of May 22.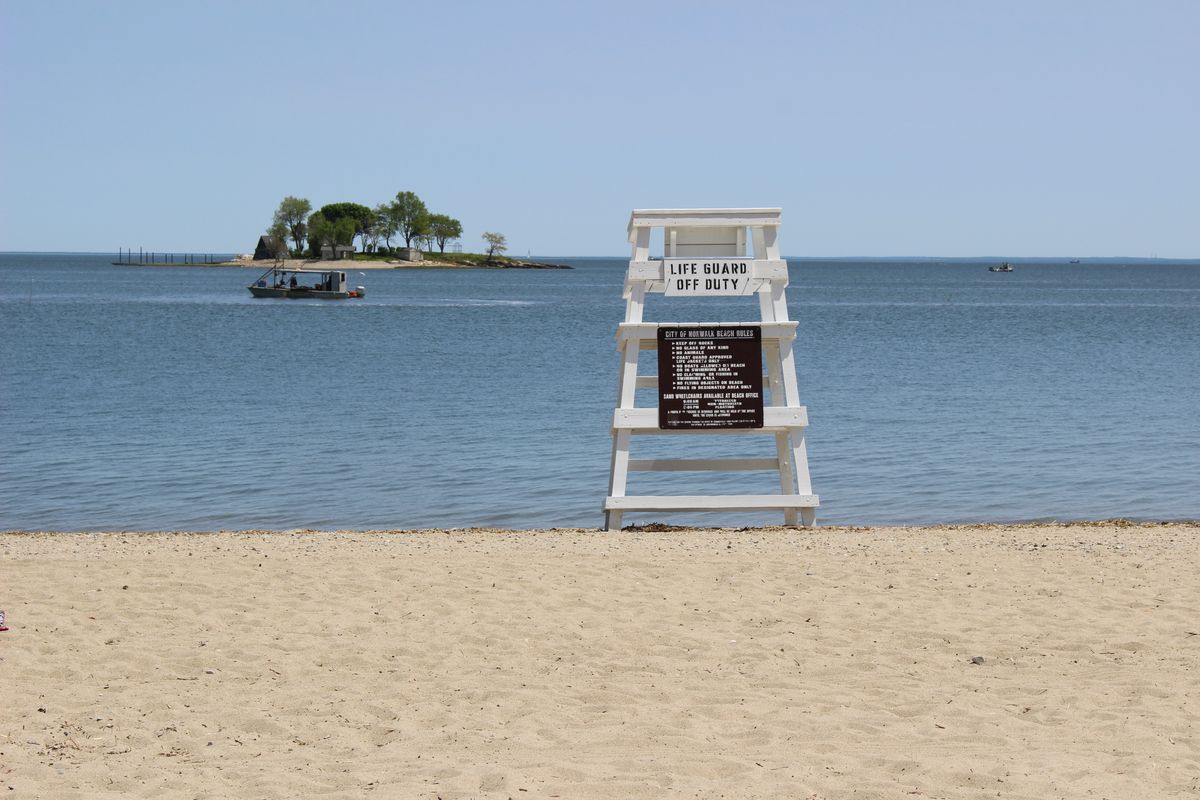 Monday, May 22
Happy Monday! This week, we highlighted a new report from Save the Sound which found that since 2017, more than 500,000 pieces of trash have been picked up from the shores and waters of the Long Island Sound.
"Over 600 marine species have been reported to be adversely affected by plastic," said Save the Sound's Associate Soundkeeper Emma DeLoughry in a statement.
Each year the group supports up to 75 cleanups along the Sound and tracks the trash to help "understand trends in marine debris and contribute to the global effort of stopping it at its source."
Learn more about the debris they found and how you can help address this issue.
Water quality in the Sound is important to all of us who live along its coast as well as the ecosystems that rely on it. Check out some of our previous coverage on water quality in the Sound.
And ICYMI, last week we dove into the Walk Bridge project and how it will impact both southwest Connecticut and the entire Northeast Corridor. Check out our piece on it or watch our video to learn more.

One note, due to the Memorial Day holiday, next week's edition of The What will be out on Tuesday, May 30.
Let's see what's happening this week.
Stamford
It's a busy week in Stamford. On Wednesday, May 24 at 7 p.m., the city will host a Public Hearing on Charter Revisions at 7 p.m. The city charter is the document that governs how Stamford operates and for the past year or so, a commission has been tasked with looking at the document and proposing changes to it. Here's a summary of their proposed changes.
Also on Wednesday, May 24, there will be a Stamford Transportation Station Master Plan Open House starting at 4 p.m., where residents can come look at two new proposed concepts for the Stamford Transportation Center and give feedback on them.
On Tuesday, May 23, there's a Waterside Neighborhood Public Meeting at the SoundWaters Academy Building in Boccuzzi Park starting at 6:30 p.m. The city's Transportation Bureau and Engineering Department will share updates on the Greenwich/Pulaski Roundabout Project and Boccuzzi Park Project.
Other meetings this week include:
Norwalk
There will be two presentations of the draft zoning changes taking place this week. On Wednesday, May 24 at 6 p.m., there will be a City of Norwalk Proposed Regulations Update: District A at the Norwalk Public Library. And then on Thursday, May 25, the Zoning Board of Appeals will get a presentation on the updates at 6:30 p.m.
On Monday, May 22, there will be a two-part Seaview Avenue Public Information Meeting. At 5 p.m. there will be a walkthrough of the area starting from the Seaview entrance of Veteran's Park. Then at 6:30 p.m., the project team will hold a presentation on the proposed concept plans at the SoNo Branch Library where residents are invited to weigh in and give feedback.
Other meetings this week include:
Fairfield
There will be a public hearing at the Town Plan & Zoning Commission meeting on Tuesday, May 23 at 6:30 p.m. on a proposed project at  277-301 Berkeley Road. The project calls for a 40-unit residential development, of which at least 30% will be affordable units under the state's 8-30g statute, which allows developers to bypass certain local zoning requirements if more than 30% of the units are affordable.
Other meetings this week include:
Greenwich
There will be a lecture on Environmental Justice and Energy Equity in Connecticut on Tuesday, May 23 at 6 p.m. The event will feature Brenda Watson, the executive director, Operation Fuel, which is the oldest fuel fund in the United States that aims to "provide year-round emergency energy assistance to every city and town in Connecticut, aided by our statewide network of local fuel banks."
Other meetings this week include:
Darien
On Tuesday, May 23, the Planning & Zoning Commission will meet at 7:30 p.m. and continue a public hearing on a proposed project for 7 Sedgewick Avenue. The applicant is asking for some amendments to the town's Central Business District zoning code, including increasing the maximum floor area for dwelling units from 1,000 square feet to 1,600 square feet. These changes would be for the proposed project which would demolish the existing bank building on the site and redevelop the property as multi-family residential with a total of 22 one- and two-bedroom apartments, including four deed restricted affordable units.
Other meetings this week include:
Westport
The Planning and Zoning Commission will review a request from the town at its meeting on Monday, May 22 at 7 p.m. to put a use restriction on the Gillespie Center at 45 Jesup Road in order to receive a $1.2 million state grant for improvements at the site. The Gillespie Center has been "serving the Westport community for 40 years by providing area residents with emergency shelter, supportive housing, a community kitchen and food pantry," according to a statement from the town. In order to get money from the Connecticut Department of Housing to improve  the building, the town must agree to "limit use of the building to the existing purposes for 15 years after completion of the improvements."
Other meetings this week include:
Please note: All of these agendas and information here are current as of Sunday night. Meeting times and agendas may get adjusted throughout the week.
Thank you for reading!
If you are interested in being a part of our reporting or just want to share your thoughts, please reach out at coastalconnecticuttimes@gmail.com.
Have a great week,
Kelly Prinz
Founder, Reporter at Coastal Connecticut Times