The What
The What: This Week in Southwest Connecticut
The What is your look around southwest Connecticut for the week of March 27.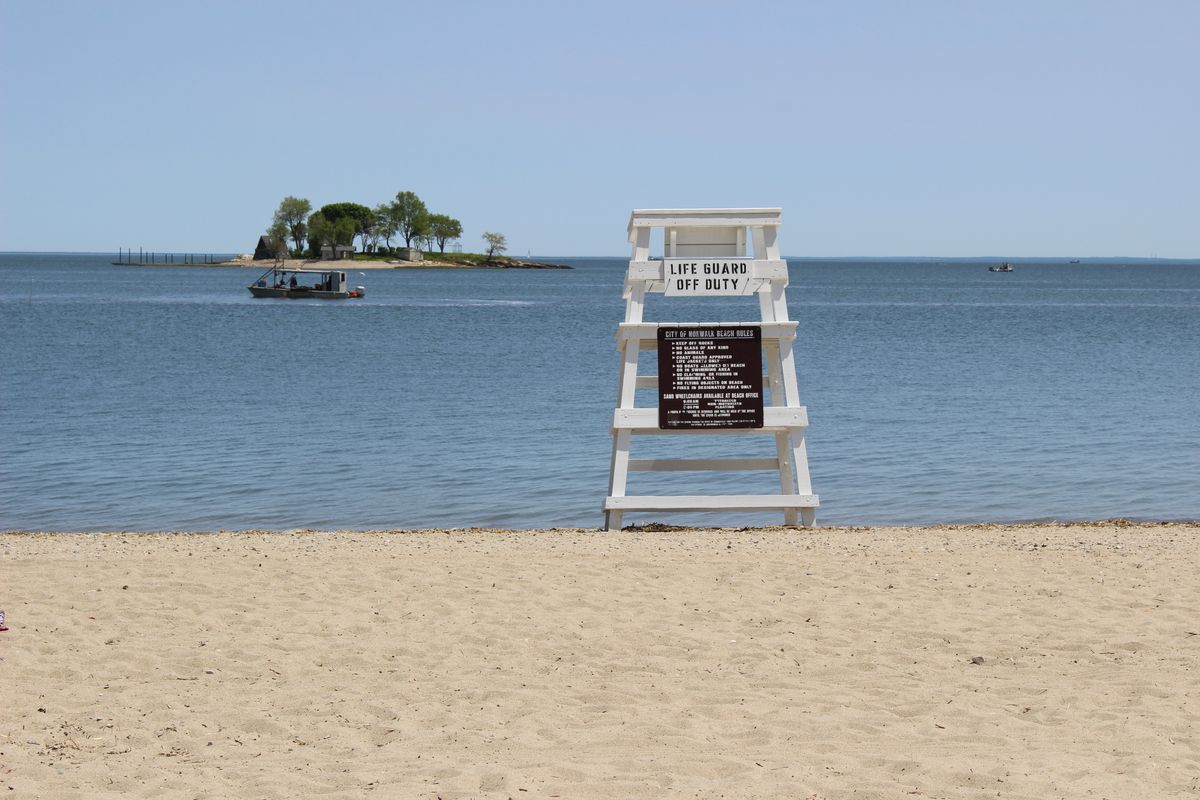 Monday, March 27
Happy Monday! This week, we're launching our first round of reporting on housing issues in southwest Connecticut. We started by examining the five approved affordable housing plans from our region—Norwalk's is in the works—and highlighted some common themes and some big differences.
Some highlights:
All the plans highlighted a need for more affordable housing in the region, particularly as prices continue to rise or stay at this high level. "The median single-family housing prices in Westport from May 2021 to May 2022 rose by 33.6% from $1,500,000 to $2,002,000, according to data from Redfin," Westport's plan states. "In the last 20 years home prices have more than doubled in Westport, as well as, in many towns and cities in Connecticut.
Many also supported inclusionary zoning where developers are required to make a certain percentage of their units affordable, or pay a fee to the municipality that it can use to build affordable housing elsewhere.
Stamford's plan was the only one to talk about building more housing in general and how it could benefit the community. Others emphasized the need to make sure their community feel was maintained.
Learn more about the affordable housing plans and see the common themes and main differences.
As a part of our affordable housing coverage, we also partnered with local real estate agent Chris Giolitto to provide some on-the-ground perspective into the housing market, since we've heard from some of you about the challenges of looking for housing in this market. We thought he could provide insights that many of us don't see day-to-day.
And we're also for your help with reporting on this issue as we move forward. We really want to hear from a variety of voices on housing issues, so please take a few minutes to fill out our form and send it to some friends! We really appreciate your help in gathering different perspectives.
Let's see what else is happening this week.
Stamford
There's multiple budget meetings in Stamford this week, both for the city's Fiscal Committee and Board of Finance. Here's a look at some:
Learn more about Stamford's budget proposal ahead of these meetings.
Other meetings this week include:
Norwalk
On Tuesday, March 28 at 6:30 p.m, there will be a Board of Estimate & Taxation Special Meeting to vote on the proposed operating budget. Learn more about the proposed budget from Norwalk.
The Norwalk Redevelopment Agency is hosting a community listening session on Tuesday, March 28 at 6 p.m. at the SoNo Library related to the proposed Webster Street Lot project. The city has received a $2 million grant from the state to remediate the almost 5-acre property, which would include building 472 affordable mixed-income apartment units, 57,786 square feet of retail space, and 25,000 square feet of office space, along with a pedestrian-only walkway lined with restaurants, cafes, and shops. This is one of the first public sessions on this project.
"The most essential component of this redevelopment project is gathering public input and feedback to inform the highest and best use of the Webster Lot," said Norwalk Redevelopment Executive Director Brian Bidolli. "We want to hear from members of the public about what their priorities are for this redevelopment opportunity as we move from a general concept to an actual development plan. Public input and feedback are critical, and I encourage folks to participate in this listening session."
Other meetings this week include:
Fairfield
The Board of Finance will be having its final budget meetings this week including a: Board of Finance Public Budget Session on Monday, March 27 at 7 p.m. and a Board of Finance budget vote on Thursday, March 30 at 7:30 p.m.
Learn more about the Fairfield budget proposal.
Other meetings this week include:
Greenwich
On Wednesday, March 29 at 7 p.m., there will be a Board of Estimate and Taxation Public Hearing on the proposed budget. Residents have a chance to voice their support or opposition for what will be in the budget next year. Check out Greenwich's proposed budget ahead of the hearing.
On Saturday, April 1, there will be a Waste Free Event starting at 11 a.m. The event is hosted by Waste Free Greenwich and will be an "engaging, family friendly event to explore ways to rethink waste through the 6 R's: Refuse, Reduce, Reuse, Recycle, Repair and Rot." The event will feature a recycling drive, activities for children, a book exchange, composting information, eco-friendly vendors, and more.
Other events this week:
Darien
The Board of Finance will host a budget discussion on Tuesday, March 28 at 7:30 p.m. related to some budget categories including general government, land use, community and environment, board of education, library and more. The Board will also hold a budget work session on Thursday, March 30 at 7:30 p.m.
Learn more about Darien's proposed budget ahead of time.
Other meetings this week include:
Westport
On Tuesday, March 28 at 6 p.m., Westport PRIDE, along with the chiefs of police from Westport and Norwalk, the U.S. Attorney's Office, and the newly formed Hate Crimes Unit from the state police will be hosting "United Against Hate: Identifying, Reporting and Preventing Hate Crimes."
The event, which will take place at the Westport Library, aims to be an interactive program with information on "learning difference between a hate incident and a hate crime," finding out "who to contact when an incident occurs and why reporting is important," and hearing from "members of law enforcement who understand the importance of reporting and connecting with the community."
Also this week, two committees of the Representative Town Meeting will be discussing the proposed budget. On Tuesday, March 28, the RTM Education Committee will meet at 7:15 p.m. to discuss the overall education budget and vote on a recommendation to the full RTM. On Thursday, March 30, the RTM Finance Committee will meet at 7:30 p.m. to discuss and vote on recommendations for the overall budget to the full RTM. Learn more about Westport's proposed budget.
Other meetings this week include:
Please note: All of these agendas and information here are current as of Sunday night. Meeting times and agendas may get adjusted throughout the week.
Thank you for reading!
If you are interested in being a part of our reporting or just want to share your thoughts, please reach out at coastalconnecticuttimes@gmail.com.
Have a great week,
Kelly Prinz
Founder, Reporter at Coastal Connecticut Times