Enterprise Reporting
The Cost of Living: Examining Southwest Connecticut's Affordable Housing Plans
We explored the five adopted affordable housing plans to look at common themes across the region—and some main differences.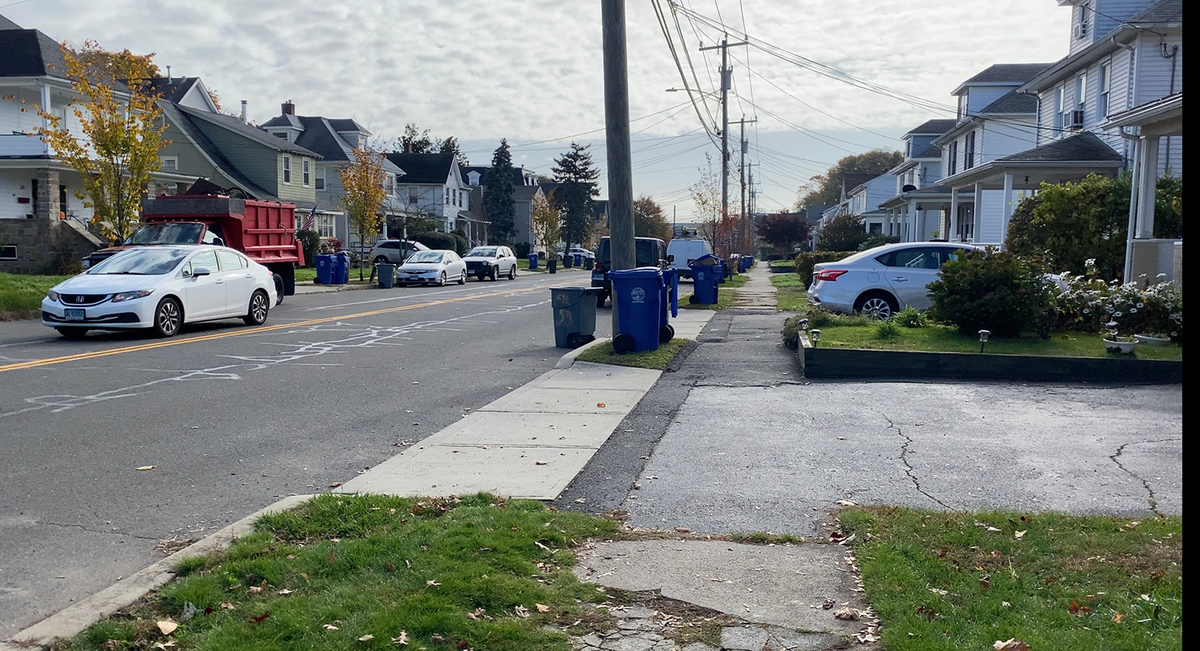 By many quality of life measures, Fairfield County, particularly southwest Connecticut, is an attractive place to live—boasting good schools, safe communities, access to public transit, downtowns, and more. However, the region has also grown increasingly more expensive and unaffordable to many people, including those who work in the region, those who grew up here, and younger people trying to afford living on their own.
According to the Fairfield County Community Wellbeing Index for 2023, many residents are cost-burdened by housing, spending more than 30% of their income on it.
"Fifty-two percent of renters in Fairfield County are cost-burdened, meaning they put more than 30 percent of their monthly income toward housing costs," the report states. "While half of Black and Latino households in Fairfield County are cost-burdened, only a third of white households in the region are."
Some communities acknowledged how expensive the average sales price in their communities were, pricing out many people.
"In Fairfield County, and especially in Darien, the cost of land and housing are high," Darien's plan states. "The average sales price of a house last year (2021) in Darien was over $1.4 million according to the Warren Group, so housing is a particular challenge for young people, seniors and others of limited income."
That's part of why many leaders and officials across the state have said we're in the midst of an affordable housing crisis.
"We are proud of the diversity and vibrancy of our City, but recognize that, like all cities, we have evolving needs that need to be addressed. The forefront of these is addressing our affordability and housing shortage crisis," Mayor Caroline Simmons wrote in a letter that introduces Stamford's affordable housing plan. "Today, over 20,000 Stamford households are struggling to pay their rent or mortgage."
The state defines affordable housing "as housing for persons and families that would cost them 30% or less of their annual income, where such income is less than or equal to the area or state median income, whichever is lower," and is traditionally deed-restricted so it remains affordable for a period of time, usually 40 years. (Check out CTMirror's explainer on 8-30g to learn more.)
One of the recent updates to 8-30g required communities to create and update affordable housing plans every five years.
The housing plans approved by local municipalities in our region demonstrated how a lack of affordable housing can impact their community and the region as a whole:
People looking to buy houses, whether they're looking to move to the area or "settle down" and stop renting, are struggling to find ones they can afford.
Businesses have said some of their challenges with finding workers are because people can't afford to live in this area.
Those who do work here, but don't live here, are often forced into long—and expensive—commutes.
People who have lived here their whole lives are seeing their children leave and/or struggle to find housing in the area.
We examined five local affordable housing plans from across the region that have been adopted. Norwalk is the only community who has yet to adopt an affordable housing plan, despite the state asking for the plans to be approved this past summer. Earlier this month, Norwalk's Common Council approved a $120,000 contract with a consultant to put together an affordable housing plan. The city also created an ad hoc committee of the Common Council to focus on housing issues.
Explore the major themes found from plans across the region.
Common Themes | Differing Thoughts
What Can You Do?
Affordable housing is a really hot topic, across the state, causing heated arguments and debates. But it's very important, so we encourage you to be as informed and engaged as possible. Here's a few ways to get involved:
Understand what some of the needs and challenges to building affordable housing are
Read and learn more about what your local community and the state are proposing related to affordable housing to understand it for yourself
Participate in public hearings to share your story, opinions, ideas, and more
Write to your local and state leaders to share your thoughts on the proposals.
Subscribe to The What, our free weekly newsletter, that highlights meetings and events across southwest Connecticut. We try to add all of the important meetings that are happening and can help you find out when housing-related ones are happening.
And we also encourage you to reach out to us. This is just the first article we're doing related to this issue as we try to help you better understand this critical topic and hear from people impacted and communities impacted by it.
Fill out this form to let us know you'd like to be a part of our efforts, or feel free to shoot us an email at coastalconnecticuttimes@gmail.com. (And feel free to forward to friends, family, coworkers!) We want to hear from as many residents from across southwest Connecticut from as many different backgrounds and perspectives as possible.