The What
The What: This Week in Southwest Connecticut
The What is your look around southwest Connecticut for the week of August 22.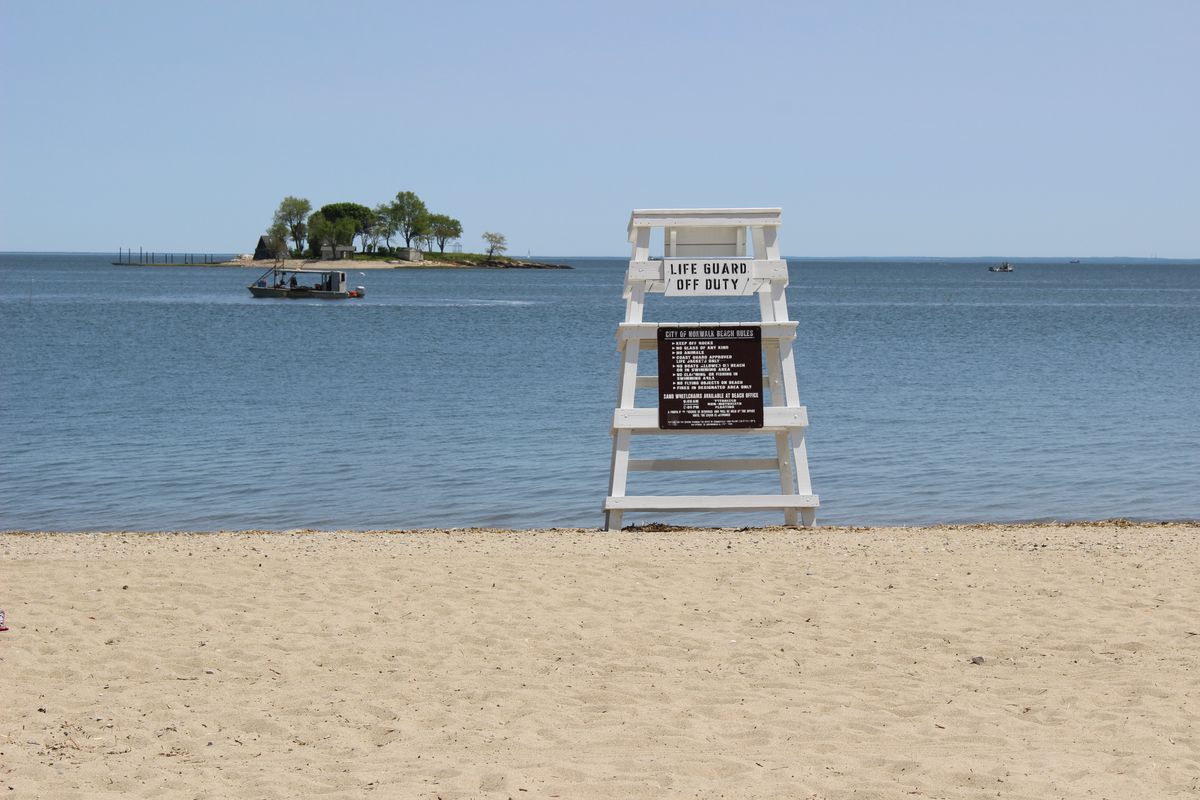 Monday, August 22
Happy Monday!
We recently published a series exploring the operating budgets of each of the six local communities in our region—as well as looking at the spending priorities of the region as a whole.
Explore our budget story on the region as a whole.
If you're just interested in how a specific community spends your local tax dollars, here's a breakdown of funding by city and town:
Greenwich | Stamford | Darien | Norwalk | Westport | Fairfield
We've also started highlighting our findings from each community's budget on Instagram, so if you're not following us yet, check it out.
Now let's take a look at what's happening around the region.
Stamford
By the spring, Stamford should have a new pedestrian bridge in place to transport pedestrians across the Rippowam River while the status of the historic West Main Street Bridge is decided.
Rotha Contracting Company will be constructing the bridge, which is projected to cost $1.4 million, according to Lou Casolo, Stamford's city engineer, who spoke at the Board of Representatives' Operations Committee. The company plans to break ground in October and, according to the contract, has 180 days to complete the project, Casolo said.
The historic West Main Street Bridge has been closed to cars for more than 20 years, but has remained a pedestrian bridge. The city and its community have been divided over the question of whether the bridge should be rebuilt to remain pedestrian only, or if it should be rebuilt to also allow cars to cross it.
Stamford's Director of Operations Matt Quinones said that Mayor Caroline Simmons' administration has conducted outreach in the area, particularly with residents from the West End neighborhood, which surrounds the west side of the bridge.
Quinones noted that they heard from residents that they "wanted something done now." They wanted the city to "make it safe," and noted that the current deteriorating bridge is "an eyesore."
One thing they did not hear was a "clear consensus on how the bridge should be used."
ICYMI, here's a look at Stamford's budget for 2022-23.
Other meetings this week include
Norwalk
The Planning & Zoning Commission is hosting a special meeting on Wednesday, August 24 at 6 p.m. featuring two public hearings:
The first will be on the plans to open a Wegmans grocery store on Connecticut Avenue.
The second is on updating the city's zoning text amendments on accessory dwelling units. Learn more about what communities are doing related to accessory dwelling units after the state passed a law last year.
ICYMI, here's a look at Norwalk's budget for 2022-23.
Other meetings this week include
Tuesday, August 23: Tree Advisory Committee at 6 p.m.
Wednesday, August 24: Harbor Management Application Review Committee at 6 p.m.
Thursday, August 25: Norwalk Transit District at 6 p.m. | Public Safety & General Government Committee at 6 p.m.
Fairfield
The Town Plan & Zoning Commission will meet on Tuesday, August 23 at 6:30 p.m. and discuss plans from the town to acquire property at 150 Villa Avenue to help mitigate flooding along the Rooster River Watershed. The commission will also be discussing the 15 Unquowa Road plans, which have been through multiple days of public hearings. The proposed plans call for constructing 63 units at the site, of which 30% would be affordable.
ICYMI, here's a look at Fairfield's budget for 2022-23.
Other meetings this week include
Greenwich
The Board of Selectmen will meet on Thursday, August 25 at 10 a.m. to review a possible alternative route for the East Coast Greenway that will run from Old Greenwich and Riverside through Stamford. The East Coast Greenway, which aims to provide a "safe walking and biking route," runs through 15 states and 450 cities and towns for 3,000 miles from Maine to Florida.
The Board will also discuss recent panhandling in town. Earlier this month, First Selectman Fred Camillo said that his office had received "several complaints about panhandlers disrupting traffic at Exit 5 in Riverside." Camillo said they've tried some outreach through the Human Services Department to provide assistance. He said that the town would also review "the options available on how to address this issue which could include installing signs or enacting an ordinance prohibiting panhandling."
ICYMI, here's a look at Greenwich's budget for 2022-23.
Darien
The Board of Selectmen will meet on Monday, August 22 at 7 p.m. to discuss and potentially take action on a special appropriation for a parks and recreation program as well as a policy regarding displaying of flags on public buildings.
ICYMI, here's a look at Darien's budget for 2022-23.
Other meetings this week include
Westport
ICYMI, here's a look at Westport's budget for 2022-23.
Other meetings this week include
Tuesday, August 23: Maintenance Study Committee at 7 a.m. | RTM Finance Committee at 7:30 p.m.
Wednesday, August 24: Board of Selectwomen at 9 a.m.
Thursday, August 25: Youth Commission at 7:15 p.m.
Please note: All of these agendas and information here are current as of Sunday night. Meeting times and agendas may get adjusted throughout the week.
Thank you for reading!
If you are interested in being a part of our reporting or just want to share your thoughts, please reach out at coastalconnecticuttimes@gmail.com.
Have a great week,
Kelly Prinz
Founder, Reporter at Coastal Connecticut Times
Editor's note: The emailed version of The What incorrectly used "funding" instead of "flooding" when discussing the Fairfield Plan and Zoning meeting. We apologize for the error.