The What
The What: This Week in Southwest Connecticut
The What is your look around southwest Connecticut for the week of May 31.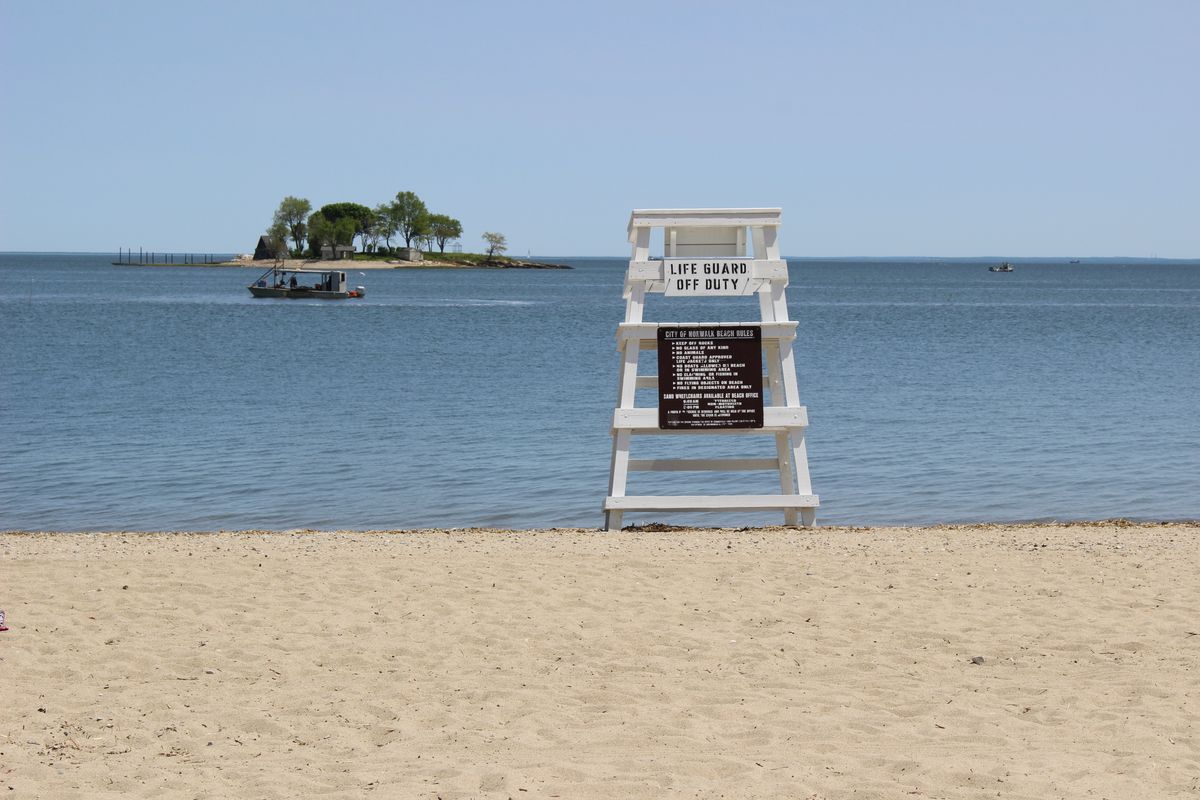 Tuesday, May 31
Hope everyone had fun, safe, and healthy Memorial Day weekends. Many of our communities had special events to remember those who lost their lives serving our country. Here's a look at some of the area's celebrations and remembrances from this weekend.
Greenwich | Stamford | Darien | Norwalk | Westport | Fairfield
As we end May, we also are at the end of Mental Health Awareness Month. In case you missed our series on mental health in our area, we explored the mental health challenges southwest Connecticut is facing, the ways providers are working to address those challenges, and how local community members could get involved.
Now let's explore what's happening around our region this week.
Stamford
"The bill has come due to pay for our schools." That's how Board of Finance Chair Richard Freedman described his board's thinking heading into this year's budget cycle.
After the school district's long-term facilities plan was released earlier this year, a plan which detailed hundreds of millions in need across the city's schools, the Board of Finance began having discussions about "how we'll actually pay for this."
Freedman said that once the board saw Mayor Caroline Simmons' proposed budget in March, which called for a 1% overall increase in taxes, the board "knew there was a unique opportunity."
Following savings created after the city moved its employees to the state healthcare plan last year, as well as after some additional reductions from the Board of Finance, Freedman said that the board was able to "create some room" in the budget to create a $20 million fund dedicated to school construction and keep the overall tax increase at 1%.
"It was a collective decision—$20 million + 1% tax increase—to pair those two things together," Freedman said, describing how the board decided on the amount for the fund.
The Board of Representatives gave final approval to creating the fund, voting 38-1-1 in favor of it.
——
The Stamford Public School District is hosting community workshops this week on a new five-year strategic plan. The purpose of the workshops is to discuss the goals and objectives that should be included in the upcoming 2022-2027 strategic plan.
The meetings will take place on Tuesday, May 31 at 7 p.m. and on Saturday, June 4 at 9 a.m.
Other meetings this week include
Norwalk
Plans for a new South Norwalk school are moving ahead this week, after officials announced plans to purchase a site for the proposed school. The city has agreed, in principle, to acquire the property at 1 Meadow Street Ext. for a new neighborhood school.
That agreement is officially before the Common Council's Land Use & Building Management Committee on Wednesday, June 1 at 7 p.m. The committee will review and discuss the agreement before it votes to send it to the full Common Council for final approval. The council is planning a special meeting on June 6 to vote on the agreement. The city is planning to submit the plans for the South Norwalk school to the state ahead of its June 30 deadline, which allows the project to receive state reimbursement.
"Children in the South Norwalk community deserve a neighborhood school and will finally get one," Mayor Harry Rilling said in a statement. "After years of setbacks, we never gave up on fulfilling our promise to provide students and parents in South Norwalk with a world-class school in their community."
——
Also this week, the school district is hosting a community workshop on Academic Themes for A New School in South Norwalk on Tuesday, May 31 at 7 p.m. Community members are invited to share their thoughts about what types of academic themes or instructional programs should be considered for the new school.
The Planning & Zoning Commission will also be reviewing the agreement to purchase the property at its meeting on Thursday, June 2.
That meeting will also include: the Commission's preliminary review of Wegmans' plans for a grocery store, parking structure, and two additional retail buildings at on Connecticut Avenue and Richards Street, as well as a public hearing on the proposal from Building and Land Technology (BLT) to build 1,300 units and about 50,000 square feet of retail space in seven buildings along Glover Avenue.
Other meetings this week include
Fairfield
Ahead of the state's June 1 deadline for municipalities to create or update affordable housing plans, the Fairfield Board of Selectmen voted unanimously on May 23 to approve a new affordable housing plan for the town.
The town established an Affordable Housing Committee that put "more than a year's worth of effort" into creating the plan, according to Mark Barnhart, the town's director of community and economic development.
The plan acknowledged that Fairfield needs more housing overall, as well as more housing options and choices. It also noted that Fairfield "should manage its future," meaning that the local boards and officials should be able to decide where housing is built, what it looks like, and what types there are.
"As of 2022, about 2.8% of Fairfield's housing stock met the State criteria (for affordable housing)," according to the plan.
One of the main goals of the plan is to help the town achieve an 8-30 moratorium, meaning that the town has demonstrated they're working toward building more affordable housing and earning "points" based on the number of units built. According to the plan, the town has about 390 points and would need 50 more to achieve that moratorium.
Other meetings this week include
Greenwich
Greenwich's Affordable Housing Plan Drafting Team will meet on Wednesday, June 1 at 9 a.m. to consider and review feedback they've received on the town's draft Affordable Housing Plan. The team will also potentially develop amendments to the plan based on the community feedback they've received.
——
The third Greenwich Food System Forum, titled Cultivating Connecticut Grown by Sea, will take place on Wednesday, June 1 at 7 p.m. The forum, which is run by the town's Conservation Commission in partnership with the Foodshed Network, aims to "explore sustainable seafood in our state and will provide context for both the challenges and successes" that the industry is facing.
The panel will be moderated by Roger Bowgen, chair of Greenwich's Shellfish Commission, and will feature Tessa Getchis, senior educator at the CT Sea Grant & UConn Extension; Jonathan McGee, farm manager at New England Sea Farms; Kate Masury, executive director of "Eating with the Ecosystem;" and Steve Schafer, owner at Stella Mar Oysters.
Other meetings this week include
Darien
The Public Health & Safety Committee of the Representative Town Meeting will receive an update on the town's potential purchase of 60 acres of property at Great Island at its meeting on Wednesday, June 1 at 7 p.m.
In April, the Board of Selectmen approved a resolution allowing First Selectwoman Monica McNally to "have discussions with the owners of said property in the hopes of arriving at a mutually agreed upon price."
The property "is recognized as one of the largest remaining undeveloped pieces of land in the area," and that the "Board of Selectmen recognizes that the availability of this type of land is scarce and wishes to pursue the possibility of its acquisition," according to resolution.
The actual acquisition must be approved by the Board of Selectmen, Board of Finance and the Representative Town Meeting.
Other meetings this week include
Westport
On Wednesday, June 1 at 7:30 p.m. the Board of Finance will review and act on a request from the Board of Education to use about $216,000 from the town's American Rescue Plan Act (ARPA) funds "to enhance social needs of students" at all five elementary Schools.
Please note: All of these agendas and information here are current as of Sunday evening. Meeting times and agendas may get adjusted throughout the week.
Thank you for reading!
Coastal Connecticut Times will be out on the road soon to meet with community members. If there's an event, meeting, group, or fair you think we should be at, shoot us an email at coastalconnecticuttimes@gmail.com. We'd love to start meeting many of you in person.
Hope you all have a safe and healthy week, and as always, feel free to leave us some feedback using this short survey, which will help inform our work.
Have a great week,
Kelly Prinz
Founder, Reporter at Coastal Connecticut Times