The What
The What: This Week in Southwest Connecticut
The What is your look around southwest Connecticut for the week of July 17.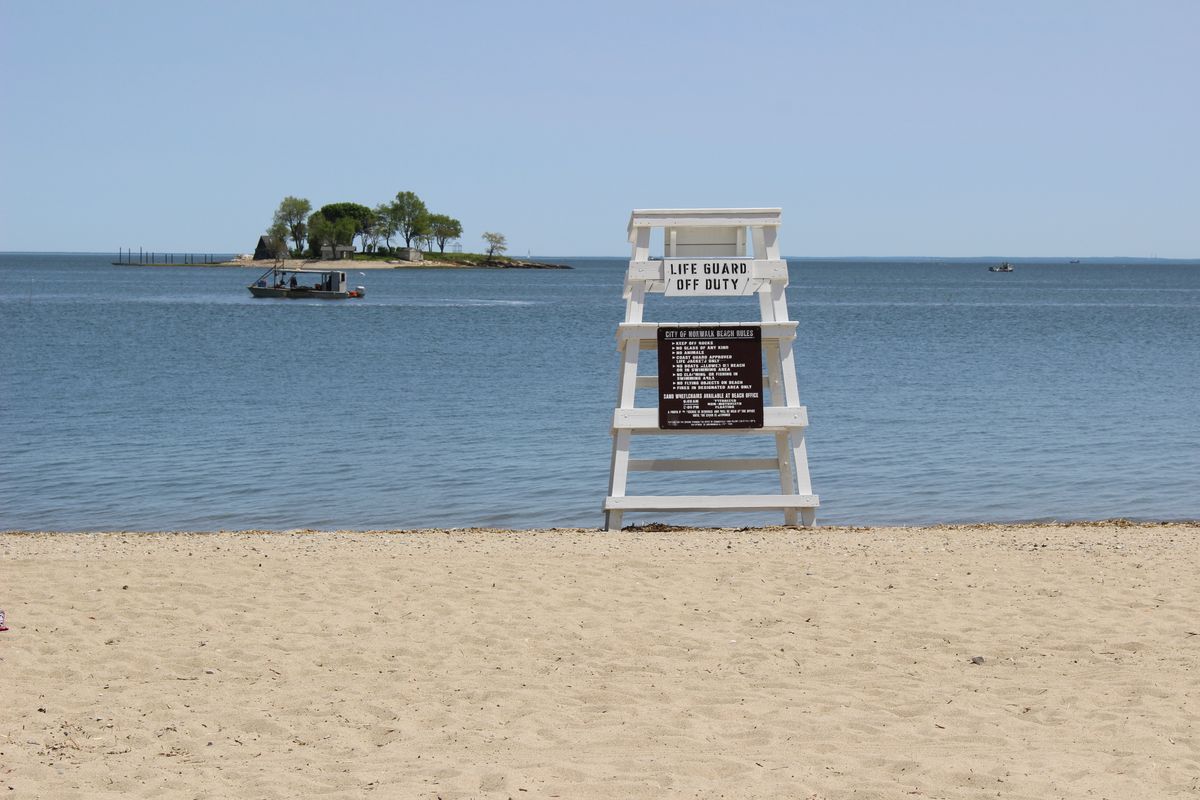 Monday, July 17
Happy Monday! This week, we're exploring what a $4.5 million federal grant means to the Norwalk River Valley Trail and our region.
Andrea Gartner, the executive director of the NRVT, said that with the projects they currently have in the works, by the end of next year 15 miles, or about half of the trail, will be completed. This grant will help them continue their work, which she said has become essential to the region.
"There's been a cultural shift for us in this part of the country, where the idea of having an amenity like a walkable trail—to be able to get outside, to be able to get into nature—has moved beyond a nice to have in a community and has become more a necessity," she said.
According to Gartner, this cultural shift is also backed up by data.
"We have a trail counter on our Wilton trail that showed an increase in usage of 260%," she said.
Norwalk resident Nicholas Pappas, the newest member of Norwalk's Bike/Walk Commission, often commutes by bike to his job in Wilton. He said having a finished trail would be a great benefit to many residents.
"I've used the portion of the NRVT in Norwalk to get around—go to the library, get to the beach, and it's really great," he said. "So being able to extend that all the way to Wilton could really make things a lot easier for me, someone who does want to get around without a car and be able to get some exercise and not contribute more to the traffic and pollution."
Learn more about why officials said this grant is so important and how it will be used to benefit the region. You can also check out our video on how the trail will help connect residents in the region.
ICYMI: Last week, we highlighted how millennial and Gen Z residents are speaking up across southwest Connecticut. Check out our piece or watch our video on the topic.
Let's see what else is happening this week.
Stamford
This week there are two meetings related to the city's charter revision. First on Tuesday, July 18, the Charter Revision Committee is hosting its second public hearing at 6:30 p.m. On Thursday, July 20 at 8 p.m., the Board of Representatives will host a special meeting to review the recommendations of the charter revision commission. Check out the proposed changes to the charter.
Other meetings this week include:
Norwalk
The Common Council will also be reviewing and taking action on proposed changes to the city charter at a special meeting on Monday, July 17 at 7:30 p.m. See the proposed changes to the charter.
On Wednesday, July 19 at 6 p.m., the Planning and Zoning Commission will continue its review and discussion of the proposed zoning rewrite for the city. See some of the previous coverage through NancyonNorwalk.
Other meetings this week include:
Fairfield
The Board of Education is hosting a special meeting on Thursday, July 20 at 7:30 p.m. where it will hear an update from the Superintendent on an extension request to address racial imbalances in the town's schools, as well a proposal on a magnet school and redistricting scenarios. Learn more on the school district's website.
Other meetings this week include:
Monday, July 17: Condemnation Board at 2 p.m. | Board of Library Trustees at 7 p.m.
Tuesday, July 18: Forestry Committee at 9:30 a.m. | Harbor Management Commission at 4:30 p.m. | Flood & Erosion Control Board at 7 p.m.
Wednesday, July 19: Fairfield Cares Community Coalition at 8:30 a.m. | Western Connecticut Tourism Committee at 10 a.m. | Fairfield County Regional Dispatch Center Control Board at 12 p.m. | Water Pollution Control Authority at 6 p.m. | Parks & Recreation Commission at 7 p.m.
Thursday, July 20: Bicycle & Pedestrian Committee at 6 p.m.
Greenwich
The Board of Estimate and Taxation will meet on Monday, July 17 at 6:30 p.m. and discuss and potentially vote on discontinuing the Old Greenwich Cost Estimator project.
Other meetings this week include:
Darien
The Board of Selectmen will meet on Tuesday, July 18 at 8:30 a.m. to discuss and vote on a proposal to begin designing the Salt Box Lane Drainage Project, which would aim to address some flooding issues in the community. Learn more about Darien's efforts to address flooding in town.
Other meetings this week include:
Westport
The Representative Town Meeting Transit Committee will meet on Monday, July 17 at 7:30 p.m. to discuss a request that was made by two members of the Representative Town Meeting to review the Board of Selectwomen's action in April to raise railroad parking fees.
Other meetings this week include:
Please note: All of these agendas and information here are current as of Sunday night. Meeting times and agendas may get adjusted throughout the week.
Thank you for reading!
If you are interested in being a part of our reporting or just want to share your thoughts, please reach out at coastalconnecticuttimes@gmail.com.
Have a great week,
Kelly Prinz
Founder, Reporter at Coastal Connecticut Times