The What
The What: This Week in Southwest Connecticut
The What is your look around southwest Connecticut for the week of June 12.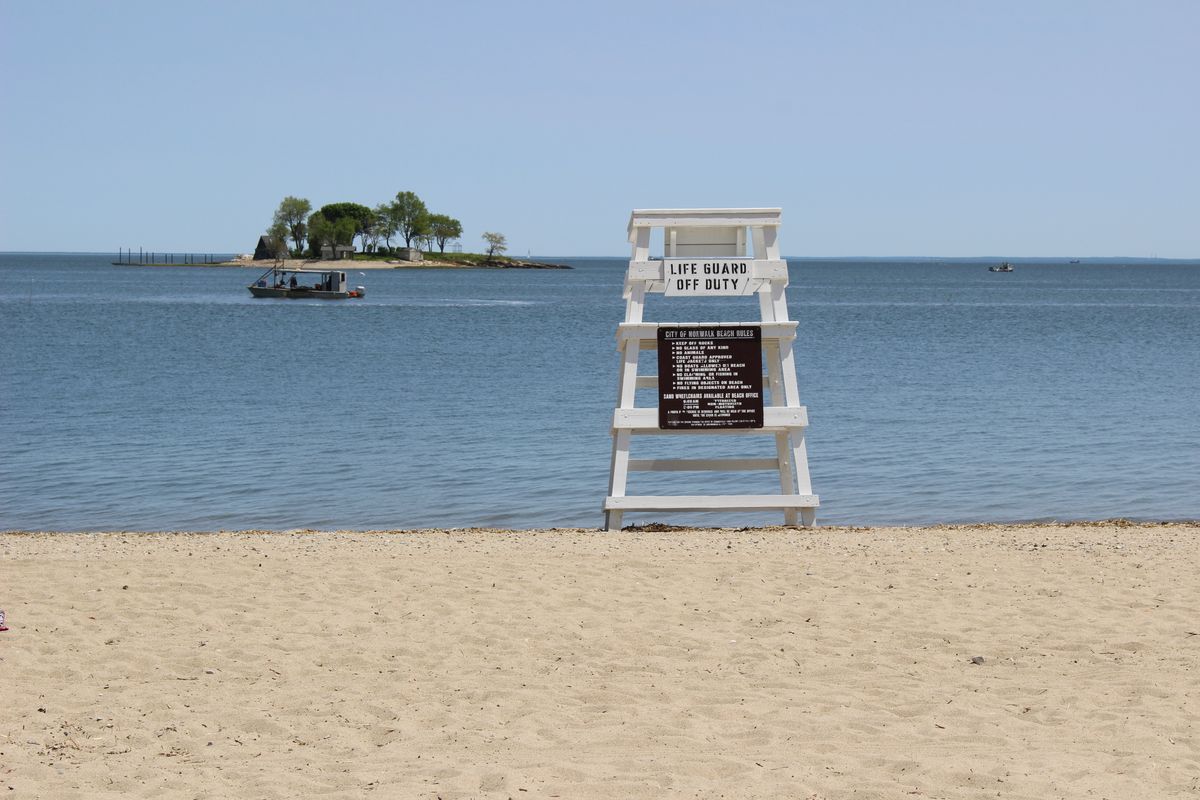 Monday, June 12
Happy Monday! This was a crazy week in Connecticut, with some of the worst air quality in the world as the region was impacted by smoke from the Canadian wildfires. Learn more about their impact and how officials are keeping their eyes on the situation.
This past week, Norwalk officials also got their first look at plans for the community center at 98 South Main Street. We've covered community center-related issues across the region, including the Glenbrook Community Center in Stamford, and officials said that they hope this one will be a resource for the whole city.
Learn more about the proposed plans or check out the history of 98 South Main Street.
June is Pride Month, with multiple events happening around our area. See some highlights from Pride in the Park in Norwalk this past weekend on the Triangle Community Center page or see what's planned for Fairfield on Thursday, June 15.
Let's see what else is happening this week.
Stamford
There's a special meeting of the Board of Representatives on Monday, June 12 at 8 p.m. to vote on funding for the new South School project.
The Planning Board will meet on Tuesday, June 13 at 6:30 p.m. and discuss establishing regulations for marijuana and cannabis-related uses in order "to protect the welfare and safety, in particular, of children and adolescents." The proposed regulations include minimum distance requirements from schools and limits on signage.
Other meetings this week include:
Norwalk
There will be a Special Common Council meeting on Monday, June 12 at 7:30 p.m. to review the proposed changes to the Norwalk charter, which is the document that governs the city. Check out the Charter Revision Commission's recommended updates to the document.
Other meetings this week include:
Fairfield
The Board of Education will receive a presentation on enrollment projects, facility utilization, and racial balance from consultant S.L.A.M. Collaborative at its meeting on Tuesday, June 13 at 7:30 p.m.
State Senator Tony Hwang, of Fairfield, is hosting a Children's Mental Health Awareness Forum on Tuesday, June 13 at 7 p.m. The event will feature panelists: Jim Kuczo, of Kevin's Afterglow, a nonprofit that Kuczo and his wife founded after their son died by suicide; Michael Patota, president and CEO of The Child and Family Guidance Center; Martin Pino, the assistant vice president of health and wellness for Fairfield University; Pedro Espada of Notre Dame Catholic High School; and Makayla Cunningham of Fairfield Warde High School.
Other meetings this week:
Greenwich
Officials condemned the hate signs that were placed around the Pride flag at Greenwich Town Hall after last Sunday's celebration.
"This kind of hate speech and toxic attack is completely out of place in Greenwich, in Connecticut or anywhere. It's also eroding our democracy," Congressman Jim Himes said in a statement.
Check out the Greenwich Free Press for a full article on what happened and the response to it.
Other meetings this week:
Darien
The Planning & Zoning Commission will meet on Tuesday, June 13 at 7:30 p.m. and review a proposal from the town "to rent the stables and associated equestrian facilities on Great Island to an outside operator with the specialized expertise necessary to run a full-service show stable for programmed active recreational use with specific restrictions and limits."
Other meetings this week:
Westport
The Historic District Commission will meet on Tuesday, June 13 at 6 p.m. to discuss and consider adopting the Strategic Preservation Plan for properties in the town.
Other meetings this week include:
Please note: All of these agendas and information here are current as of Sunday night. Meeting times and agendas may get adjusted throughout the week.
Thank you for reading!
If you are interested in being a part of our reporting or just want to share your thoughts, please reach out at coastalconnecticuttimes@gmail.com.
Have a great week,
Kelly Prinz
Founder, Reporter at Coastal Connecticut Times