Enterprise Reporting
Southwest Connecticut Impacted by Poor Air Quality
This past week, southwest Connecticut experienced some of the worst air quality in the world due to smoke from wildfires in Canada.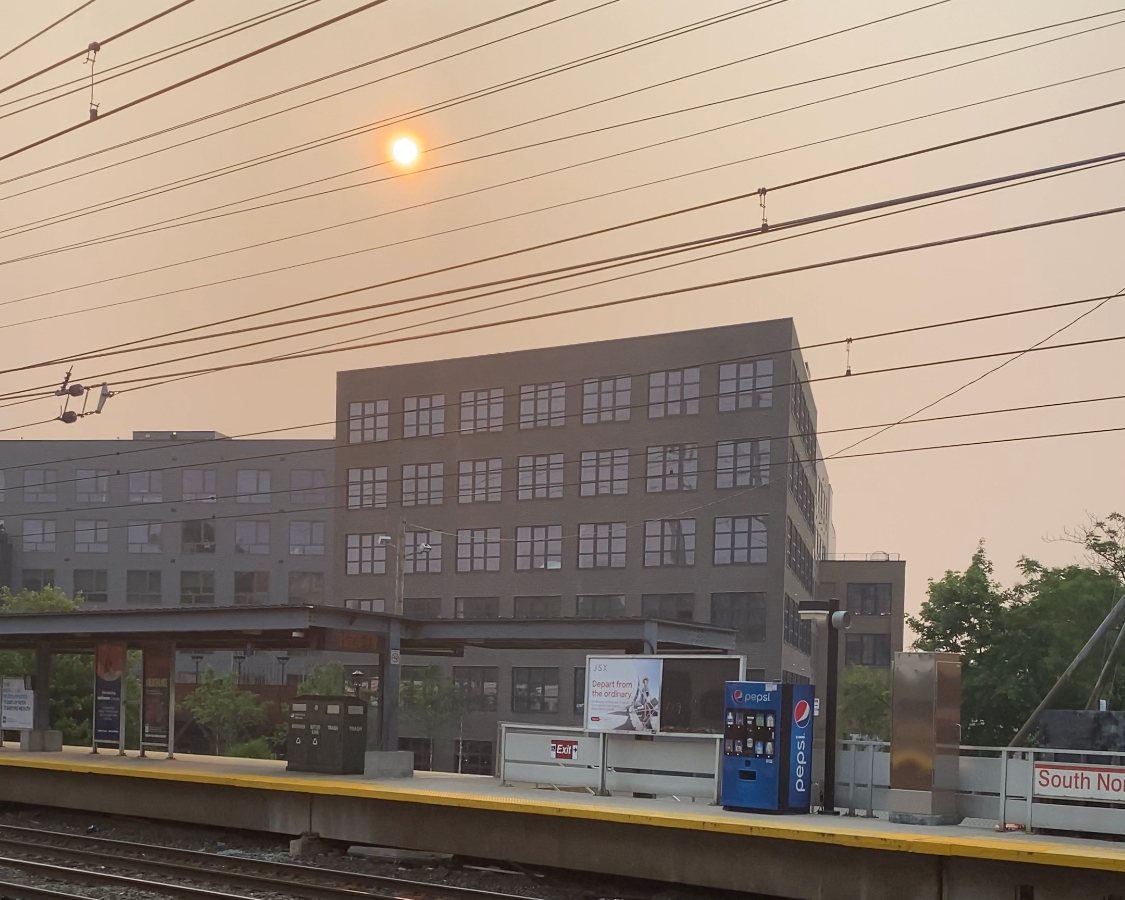 Areas of southwest Connecticut experienced some of the worst air quality in the country over the past week as smoke from wildfires in Canada affected the area.
"What we're seeing this week is dramatic, unhealthy, and unprecedented," Katie Dykes, Connecticut's commissioner of the Department of Energy and Environmental Protection, said in a statement on Thursday. "Air pollution from Canadian wildfires, made worse by climate change, is now impacting the air we breathe for a fourth straight day. We recommend that people follow guidance from the Connecticut Department of Public Health to protect themselves from experiencing symptoms from elevated air pollution."
The smoke from the fires caused more fine particulate matter (PM2.5) levels in the air, particularly on Wednesday, which is when the region, and surrounding areas like New York City recorded "hazardous" levels of air quality. In fact, New York City, on Wednesday, was recorded as having the worst air quality of anywhere in the world.
The Environmental Protection Agency uses an air quality index (AQI) to measure the amount of particulate matter in the area. Healthy levels are between 0 and 50; moderate levels are from 50 to 100. Once levels cross 100, they are deemed unhealthy. Southwest Connecticut reached very unhealthy levels on Wednesday, as shown from air quality monitors in the Norwalk/Westport region, with an AQI of 217. Dykes called the levels "record-setting."
Officials said that when air quality is forecasted to be "unhealthy," there is an increased risk for all individuals, particularly those with heart or lung diseases, and there are also increased respiratory effects.
While Wednesday was the worst day, southwest Connecticut felt effects through Thursday from this round of wildfire smoke.
"This event has been an important reminder of just how important air quality is to our health and daily lives, and the work we do at DEEP to not only monitor air quality, but also to improve it to ensure that all residents have clean air to breathe," Dykes said in a statement on Friday.
DEEP officials said that while conditions have cleared for now, they are "monitoring another significant smoke plume forming in Canada."
Officials from the Department of Health also encouraged residents to be prepared if conditions change, such as planning outdoor activities for times of day when the air is best or keeping a mask handy in case the air quality becomes extremely unhealthy again.
"Climate change is the accelerator for events like we saw this week and will continue to have a severe impact on our health," Manisha Juthani, M.D., commissioner of the Department of Health said in a statement on Friday.  "There's a real possibility we could see further situations like this taking place in the upcoming weeks given that the Canadian wildfires are still ongoing. When the air quality status reaches an unhealthy level, wearing an N95 or KN95 mask can be protective to you and your family."
Resources:
Dykes encouraged residents to stay informed about air quality. Some resources to do so include:
AirNow.gov—This site allows you to enter your zip code and see the current air quality in your area, past history, trends, and future forecasts.
DEEP's Air Quality Index—This site from Connecticut DEEP allows residents to check the daily air quality forecast.
Department of Health's Air Quality Page—This site provides information on how to stay safe if the air quality reaches unhealthy levels.