The What
The What: This Week in Southwest Connecticut
The What is your look around southwest Connecticut for the week of May 15.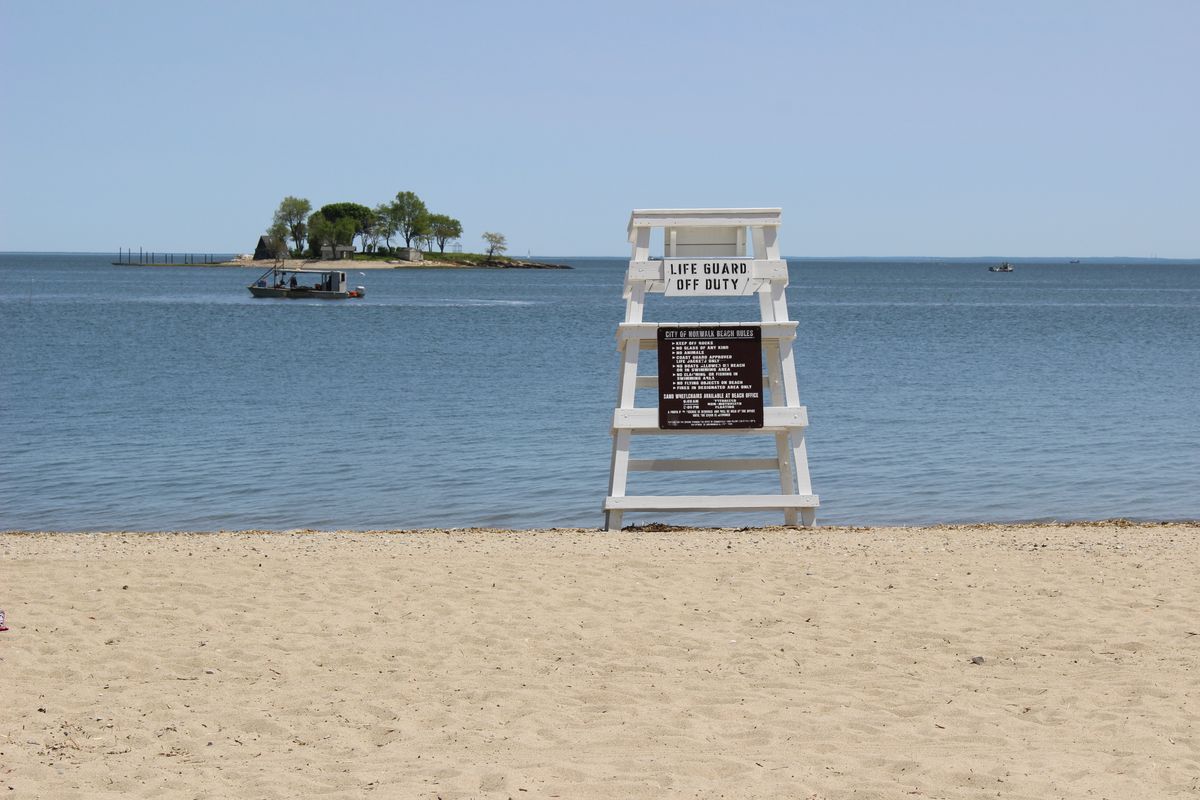 Monday, May 15
If you've ever traveled by train in the northeast, chances are you've crossed over the Walk Bridge in Norwalk. Before the pandemic, more than 120,000 passengers traveled the bridge each day on Metro North and Amtrak trains. Now, construction work to replace the 127-year-old bridge is officially starting. The work, which will impact both Norwalk, and service across the region, is expected to run through 2029.
On Friday, May 12, with trains rumbling by in the background, state, federal, and local leaders gathered to officially break ground on the construction for the bridge and highlight the importance of replacing it.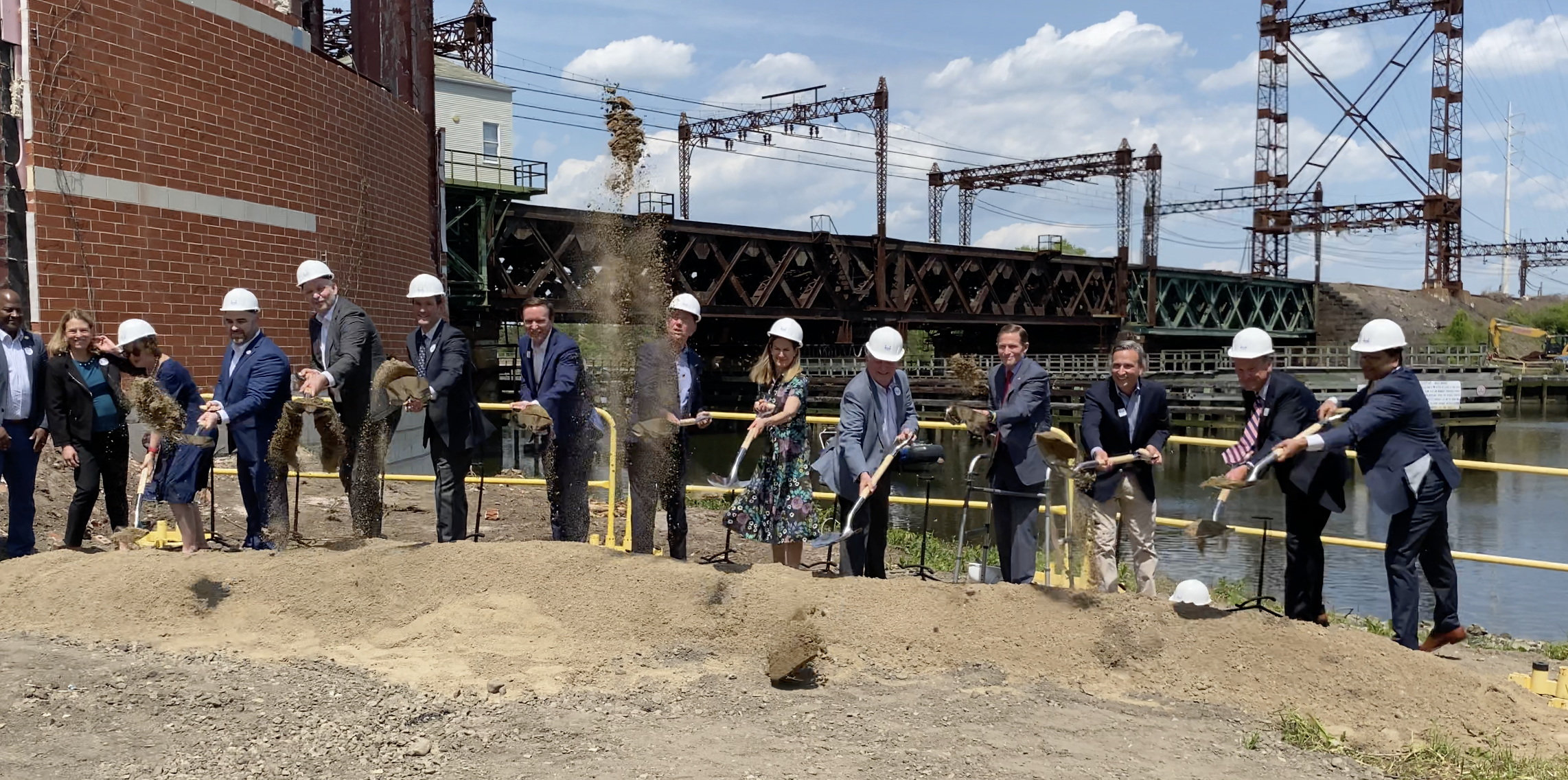 "The day that we've all been waiting for is finally here," Mayor Harry Rilling said.
The project is estimated to cost about $925 million, with about 80% coming from federal funding and 20% from the state. Officials said that behind-the-scenes work and smaller pieces that are a part of the overall Walk Bridge program have been going on for years, but the work on the main section is kicking into full gear.
The current bridge, which was built in 1896, is a swing bridge that allows the bridge to rotate to allow for boats and barges to pass underneath it. It's been during openings of the bridge that most of the problems occur. Officials said that "by 2011, a pattern of failures became apparent." According to CTDOT, the bridge failed 12 times in 138 openings in 2011; 16 times in 271 openings in 2013; and twice within a two-week period in 2014 which prompted the CTDOT commissioner at the time to sign an Emergency Declaration for the bridge that July.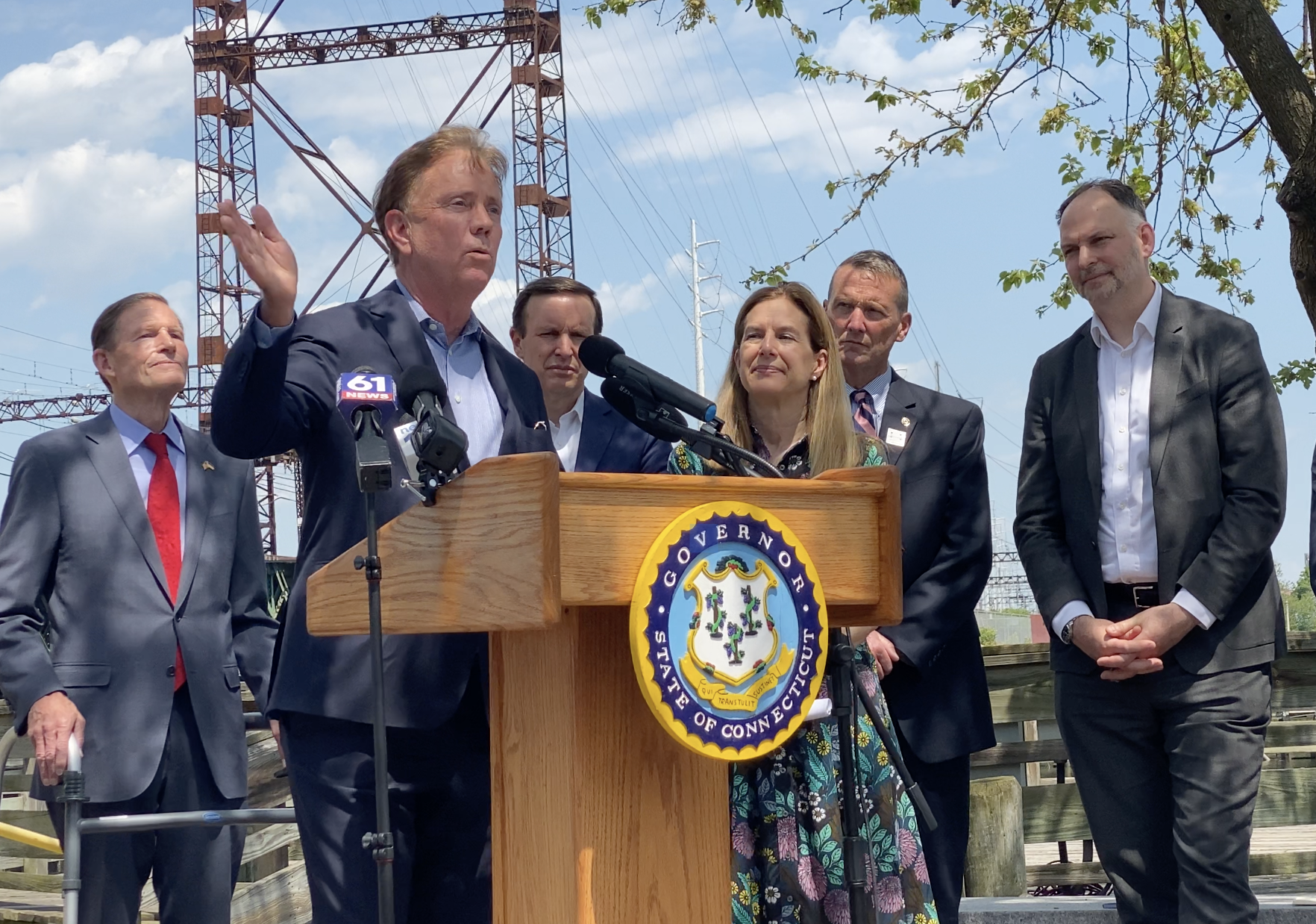 When it fails, service up and down the Northeast corridor of the U.S. is impacted. Senator Richard Blumenthal said that he's personally experienced this.
"I have been on a train that was stuck," he said. "Let me tell you, to be stuck on a train because this bridge is open and stuck is not a great advertisement for rail travel, and it is intolerable because of the economic consequences, because of the human harms."
Learn more about the Walk Bridge and check out our video on the groundbreaking.
Let's see what else is happening around the region this week.
Stamford
On Tuesday, May 16, the city will host a Washington Boulevard Roadway Safety Study Public Meeting at 5 p.m. The road is the deadliest road in the city, officials said, with four pedestrian deaths on the roadway in the last 3 years, including two at the end of last year that prompted the city to begin this project. The goal is to help "create a safer roadway for all."
Other meetings this week include:
Norwalk
There will be a Charter Revision Commission Public Hearing on Wednesday, May 17 at 6:30 p.m., where residents can weigh in on proposed changes to the city's charter, such as new term lengths for the mayor, eliminations of some nonexistent positions, and the sunsetting or repealing outdated provisions.
Other meetings this week include:
Fairfield
The Board of Selectmen will meet on Monday, May 15 at 4 p.m. to consider a contract with RACE Coastal Engineering for about $60,000 to perform the inventory of tide gate and flood control structures in the town, as a part of coastal resiliency efforts.
Other meetings this week include:
Monday, May 15: Condemnation Board at 2 p.m. | RTM Joint Committee Meeting for All Committees at 7:30 p.m.
Tuesday, May 16: Harbor Management Commission at 4:30 p.m. | Flood & Erosion Control Board at 7 p.m.
Wednesday, May 17: Fairfield Cares Community Coalition at 8:30 a.m. | Water Pollution Control Authority at 7 p.m. | Conservation Commission at 7 p.m. | Parks & Recreation Commission at 7 p.m.
Greenwich
The Board of Estimate and Taxation will meet on Monday, May 15 at 6:30 p.m. to officially set the town's mill—or tax—rate now that the budget has been approved by the Representative Town Meeting.
On Friday, May 19, the Sustainability Committee's Greenwich Food Alliance will meet at 9 a.m. and discuss a Farm to School initiative featuring guest speakers: Dawn Crayco of the CT Farm to School Collaborative and Food Corps Policy Director and  Lisa Lenskold, founder of Norwalk Grows and CT Farm to School Institute.
Other meetings this week include:
Darien
The Board of Selectmen will meet on Monday, May 15 at 7 p.m. and vote on some smaller items related to the Great Island property, including approving leases for some of the existing tenants.
Westport
The Board of Finance will meet on Wednesday, May 17 at 7:30 p.m. to vote on a plan to spend $473,000 for the Hillspoint Road sidewalk replacement project.
Other meetings this week include:
Please note: All of these agendas and information here are current as of Sunday night. Meeting times and agendas may get adjusted throughout the week.
Thank you for reading!
If you are interested in being a part of our reporting or just want to share your thoughts, please reach out at coastalconnecticuttimes@gmail.com.
Have a great week,
Kelly Prinz
Founder, Reporter at Coastal Connecticut Times