The What
"The What": This Week in Southwest Connecticut
A look around Coastal Connecticut for the week of February 28.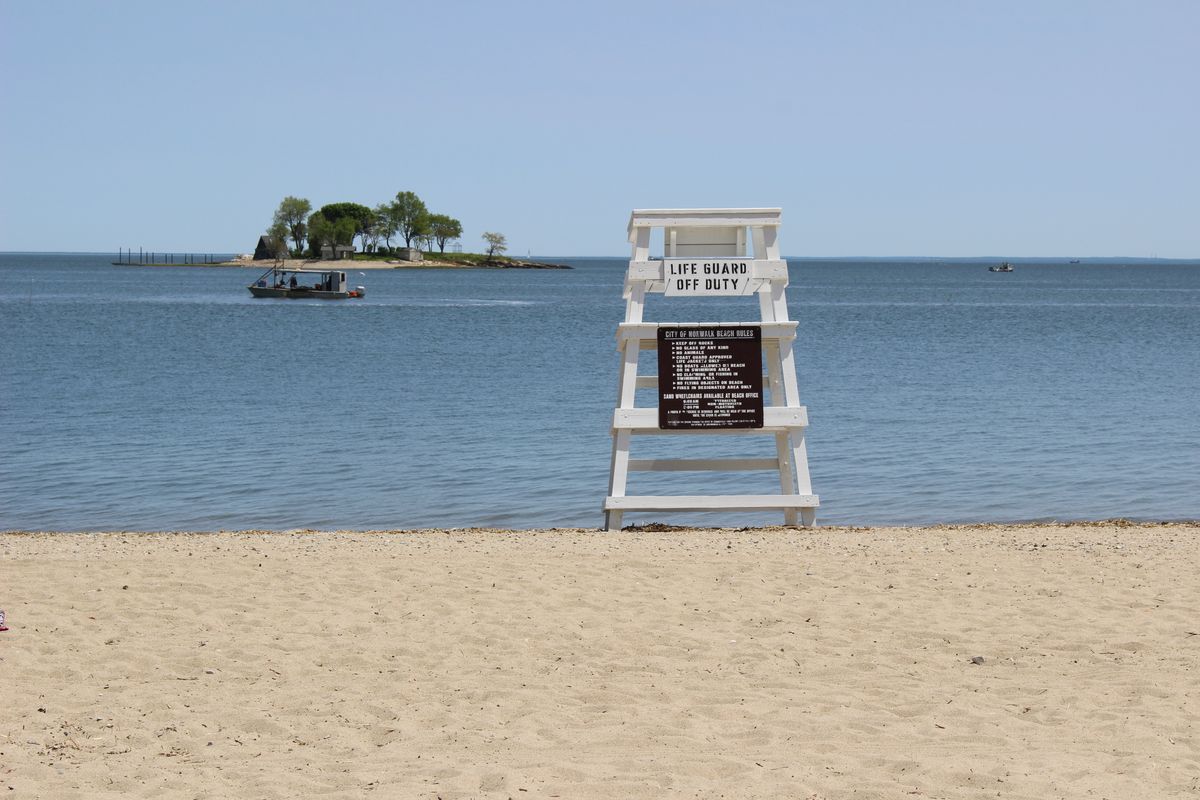 Happy Monday!
"The What" looks a little different this week—we're trying something new and including some of our stories in the newsletter itself. Please give us your feedback and let us know what you think using our survey.
A look around the region
Across the region, mask mandates are continuing to be lifted. Norwalk ended its city-wde mandate this past Thursday, and its Board of Education voted to end the mandate in schools on March 1. Other local Boards of Education including Stamford on March 1 and Westport on Feb. 28 will be voting on what to do with their mask mandates this week.
All of the municipalities are in the heart of budget season.
Stamford
City Officials Investigate Allure Patio Deck Collapse; Representatives Raise Concern About Approval Process, Oversight
Investigations are ongoing into what caused the patio deck to collapse at the Allure apartment building, but preliminary findings show that the structure was not built exactly as it was designed, according to officials.
"Something was built differently than the design," Lou Casolo, the city engineer, said. "That's the kind of thing we want to know, that the owner wants to know, so this problem can be understood and remediated."
The collapse occurred at a part that had a "step," or a lower slab of concrete that was next to an upper slab of concrete. No one was injured in the collapse, which fell into the parking deck underneath.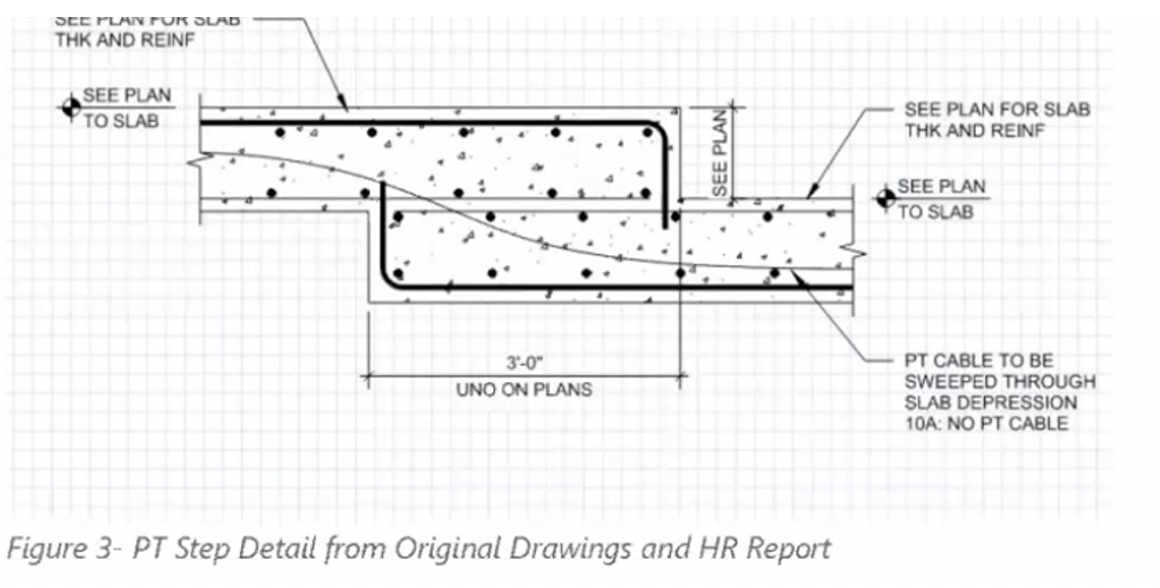 The design plans showed that there were supposed to be tension cables running all the way through both slabs, eventually connecting to the end of the building, according to John Cocca, an independent engineer hired by the city. However, in the part that collapsed those cables only ran through the lower slab and then stopped.
Members of the Board of Representatives expressed concerns about how this happened—a miscommunication, a mistake by the workers, an oversight by a building special inspector that's supposed to be on site, or something more?
"I haven't heard, in our country, portions of new buildings collapsing within a few years of construction," said Representative Virgil de la Cruz. "That jumped at me."
"It makes me worried that there could be other problems in other buildings," Board Clerk Megan Cottrell added.
They also have concerns because Allure isn't the only residential building in Stamford currently with issues. Residents of the Yale and Towne Lofts building have been asked to leave by the end of April due needed repairs after the property owners noticed the historic building was "settling." At first, in June 2021, Bharat Gami, the city's chief building officer, said that he was informed they were going to do some work in the building to address why it was settling, or sinking slightly into the ground, and find ways to "make the building stable." However, since then, the scope of work has increased, which is why residents have to leave.
"We're really, really lucky no one got hurt," Representative Nina Sherwod said. "That's alarming, this is alarming. Had somebody gotten hurt, yes we would be doing the same things, (but there would be) a different sense of urgency that I don't sense. We need to really look at this and I think the city needs to be proactive."
---
Stamford Board of Education budget advances, with no additional cuts
Despite some proposals to cut funding from the budget, the proposed $308 million operating budget and the $58 million grants budget—or funding that comes to the district from outside sources—were approved by the Board of Education on Wednesday and sent on to the Board of Finance.
Board member Joshua Esses proposed several cuts to the board, stating that it would be better if they could trim their own budget instead of just responding to cuts from the Board of Finance.
"I understand that the Board of Finance is going to cut this budget and that the Board of Representatives may cut it after," he said. "In an ideal world, we do the cutting ourselves, we do as much work upfront as we can on the budget now."
Some of his proposed cuts included:
Cutting six teachers. Although the BOE can't direct where to eliminate teachers, as that's a decision made by the administration, Esses said that he would like to seem them cut in kindergarten since the budget proposes to bring back 30 paraeducators at that level
Getting rid of a proposal of $250,000 to add funding to the communications department
Cutting funding that was added this year to pay for yearbooks, caps, and gowns for graduating seniors
Other board members argued that if they didn't advocate for school funding, why would the Board of Finance or Board of Representatives?
"We're cutting it down while other looming cuts are coming later," said board member Nic Tarsia, although he did vote in favor of a few of Esses' proposed cuts. "I know we feel it's our fiscal responsibility…but we have our educational responsibility. We have to advocate for education."
---
This week, the Stamford school district is hosting multiple public forums on the district's proposed 10-year $400 master facilities plan. There will be two more forums next week.
Monday, Feb. 28 at 6:30 p.m.
Wednesday, March 2 at 6:30 p.m.
The Board of Representatives' Education Committee will also hear an update on the facilities plan, as well as an update on plans for block scheduling, on Thursday, March 3 at 7 p.m. The Board of Education will also get an update on block scheduling at a workshop meeting on Tuesday, March 1 at 7 p.m.
The Operations Committee of the Board of Representatives will get a report on Thursday at 6:30 p.m. on the potential of a Perna Lane area sewer project. The goal of the presentation is to explore potential options for putting sewer in the area and look into the availability of funding to cover the project.
Other meetings this week include:
Norwalk
Common Council Votes to Cap Budget; Increased Funding for Board of Ed
The Norwalk Common Council voted to cap this year's budget at $414 million, with $391.8 million coming from local tax revenues and more than $22.3 million comes from grants and other revenues, before sending the proposal to the Board of Estimate and Taxation for review.
The proposed budget calls for a 4.75% increase for the school district—more than the mayor's initial recommendation, but not the full request the Board of Education had asked for. Board member Nora Niedzielski-Eichner had proposed increasing their budget by additional $1.9 million to provide funding for 21 social workers who are currently being funded through federal grants.
"Those are positions that are crucial to our schools and students," she said.
Council members raised concerns about increasing the district's budget anymore and the impact it could have on city taxpayers and residents.
"We are coming out of a pandemic—we know that our kids are struggling, but we have to think about people who are struggling and living on a fixed income," Council Member Barbara Smyth said.
Still, the Common Council did propose adding a slight increase of $60,000 to the city's side to hire an additional employee for the parks and recreation department.
The budget now goes on the Board of Estimate and Taxation, which will hold a public hearing on their adjusted budget on March 23.  
---
This week, the Economic and Community Development Committee of the Common Council will receive a presentation on the city's economic outlook on Thursday, March 3 at 7 p.m. The committee will also be voting on a 3-year, $308,000 partnership with KIVA—a nonprofit that lends money to entrepreneurs, particularly those who are lower-income—and the National League of Cities for a small business and entrepreneurship loan program.
Other meetings this week include:
Fairfield
First Selectwoman Brenda Kupchick presented her proposed $342.7 million budget, a more than $10 million increase from the previous year calling it "responsive" to the town's needs and "responsible" to the taxpayers.
In her budget, Kupchick worked on "rightsizing town government to better serve the needs of Fairfield residents. These proposed changes include:
Making the Director of Social Services a full-time position to help provide more mental health services and assist low-income residents deal with the lingering financial impact of COVID-19
Consolidating two part-time roles into a full-time director for the senior center who can focus on providing increased services for seniors
Adding two police officers to "address new demands on law enforcement."
Eliminating and replacing the positions of engineer drafter and instrument operator with a new senior civil engineer and project manager.
The proposal includes a 4.12% increase for the Board of Education, which is about $2 million less than what the Board of Education had asked for.
The Board of Selectmen will vote on the proposed budget on Monday, Feb. 28 at 10 a.m. before sending it on to the Board of Finance.
---
This week, on Monday, Feb. 28 at 8 p.m., the Representative Town Meeting will hear the annual report from the Affordable Housing Committee. The committee highlights include working to update the town's Affordable Housing to comply with state statutes, approving funding from the town's affordable housing trust to fund affordable housing developments, and working with the Planning and Zoning Commission to allow for the development of accessory apartments.
Other meetings this week include:
Monday, Feb. 28: Condemnation Board at 2 p.m.
Tuesday, March 1: Board of Education Policy Committee at 5 p.m. | Sustainable Fairfield Communications & Outreach Committee at 7 p.m.
Wednesday, March 2: Inland Wetlands Agency at 7 p.m.
Thursday, March 3: Economic Development Commission at 8:30 a.m. | Zoning Board of Appeals at 3 p.m. | Redistricting Committee of the Representative Town Meeting at 7 p.m.
Friday, March 4: Sustainable Fairfield Food and Waste Committee at 8 a.m.
Greenwich
The Board of Education approved spending $940,000 to make repairs at Central Middle School this summer, and an additional $150,000 for educational specifications and environmental testing, which will be needed when the district begins its work on building a new Central Middle School.
The emergency work, which included adding bridging, or supports, to some of the walls totaled $717,141. The district reallocated capital funding that had been already approved to cover $671,000 of that. The remaining $46,141 was put into the $940,000 ask for interim repair work that will take place over the summer.
"Assuming the paperwork and contracts are in place, we'll start the day after school (ends)," said Dan Watson, the school district's director of facilities. "If we can start some preliminary work, we will do it sooner."
The $150,000 will go towards creating educational specifications for a new school building, which includes details like how many classrooms are needed, what additional areas such as a gymnasium and auditorium are necessary, and how many children are projected to be enrolled, as well as conducting some environmental testing on the site to see where they want to build the new school.
The funding now has to be approved by the Board of Estimate and Taxation, which is having two special meetings on the proposed funding this week. Its budget committee will review the request on Monday, Feb. 28 at 10 a.m., and the full board will vote on it on Tuesday, March 1 at 9 a.m.
---
The Budget Overview Committee of the Representative Town Meeting will meet on Thursday, March 3 at 7:30 p.m. to discuss and review the town's proposed budget. First Selectman Fred Camillo has proposed a $412 million operating budget. The owner of a home assessed at $1 million, about the average property value in town, would see a $278 increase in property taxes.
The budget proposal calls for:
Adding four firefighters
Contributing $1,125,000 to The Nathaniel Witherell, a short-term rehab and skilled nursing center
Eliminating a collective bargaining specialist and a cook at the senior center.
The proposal includes a 2.82% increase for the town's Board of Education, making their budget about $176.7 million. Their increase includes additional funding for special education and covering higher transportation expenses.
The town's Department of Public Works will hold a public hearing on Monday, Feb. 28 at 2 p.m. on the plans for the alteration of Sound Beach and Wesskum Wood Scenic Loop. The plans call for replacing sidewalks, curbs, pedestrian ramps, and crosswalks in the loop, as well as the addition of Rectangular Rapid-Flashing Beacon (RRFB) crosswalks on Sound Beach Avenue and Wesskum Wood Road.
Other meetings this week include:
Darien
The Board of Finance will receive and discuss the budgets from the Board of Selectmen and the Board of Education on Tuesday, March 1 at 7:30 p.m.
The Board of Selectmen's operating budget totals about $50.5 million, which includes a contribution to the town's capital funds as well as its debt service obligations. Of that, about $42 million will come from local taxes and about $8.4 million will come from grants and other revenue sources.
The town's budget includes:
$314,993 in full-time salary increases and $264,779 in medical premium increases
A new IT professional for the police department
Converting two part-time employees in the fire marshal's office into a full-time position
The Board of Education's budget is $110.6 million, a more than 3.74% increase from last year. Superintendent Alan Addley said that the budget is "responsive to the economic climate, Board of Education goals, the strategic plan, enrollment projections, special education needs, inflation, and contractual and health obligations."
The budget allows for the school district to maintain its class sizes, add some paraprofessional support at its elementary schools, and add another elementary physical education class. The budget also includes special programs such as a Genius Hour, that allows students to pick what they want to study; new high school elections; and recovery services for special education.
The Board of Selectmen will hear a presentation on Monday, Feb. 28 at 7 p.m. on the proposed plans for the town's American Rescue Plan Act funds. The town received more than $6 million in funding through the federal act and a committee has been meeting to review potential proposals for how to use that funding.
The Representative Town Meeting will receive a presentation on the town's financial status and its budget on Monday, Feb 28 at 8 p.m. The RTM will also be discussing adjusting the town's RTM district boundaries based on the state's redistricting.  
Other meetings this week include:
Westport
The Board of Finance will hear presentations from First Selectwoman Jen Tooker, Board of Education Chair Lee Goldstein, and Superintendent Thomas Scarice on their proposed budgets for the upcoming year on Wednesday, March 2 at 7:30 p.m.
The town's overall proposed budget is $224.4 million, which is a 2.7% increase from last year. Of that, about $139.5 million is for the school district, which is a 3% increase from its budget last year.
The Representative Town Meeting will vote to officially approve $150,000 in American Rescue Plan Act funds to help jump start an affordable housing project in town on Tuesday, March 1 at 7:30 p.m.
Other meetings this week include:
Thank you for reading! Keep an eye out for next week's newsletter, which will include the special release of a project we've been working on for the past few weeks that aims to help residents understand their cities and towns a bit better.
In the meantime, please fill out this short survey, which will help inform our work. Let us know how you like the new additions!
Have a great week,
Kelly Prinz
Founder, Reporter at Coastal Connecticut Times