The What
The What: This Week in Southwest Connecticut
The What is your look around southwest Connecticut for the week of Monday, November 21.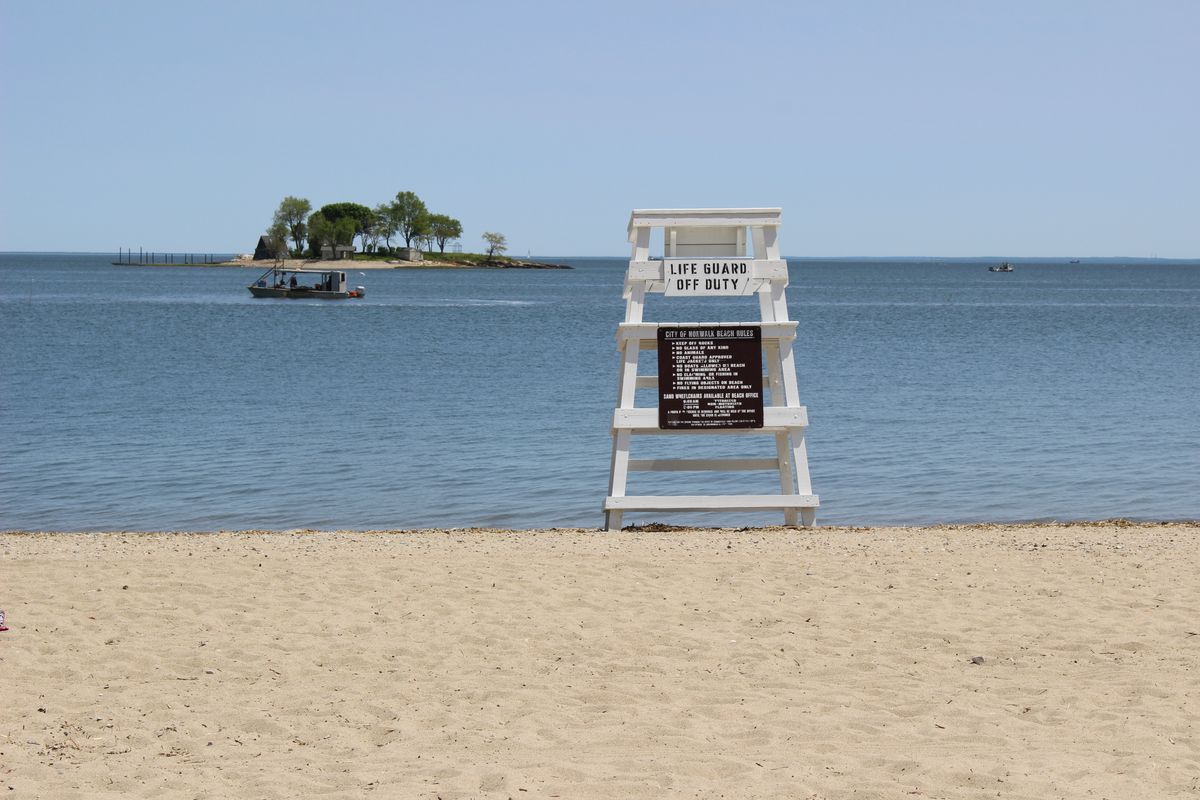 Monday, November 21
Happy Monday! We hope you all are getting ready to celebrate a lovely Thanksgiving with your family and friends. We're very thankful for all of our readers this year.
This week, we explored the 2022 Save the Sound Report Card, which grades the water quality in the Long Island Sound and more than 50 bays that feed into it. The goal of the report card is to highlight both areas that need improvement, as well as areas with healthier water.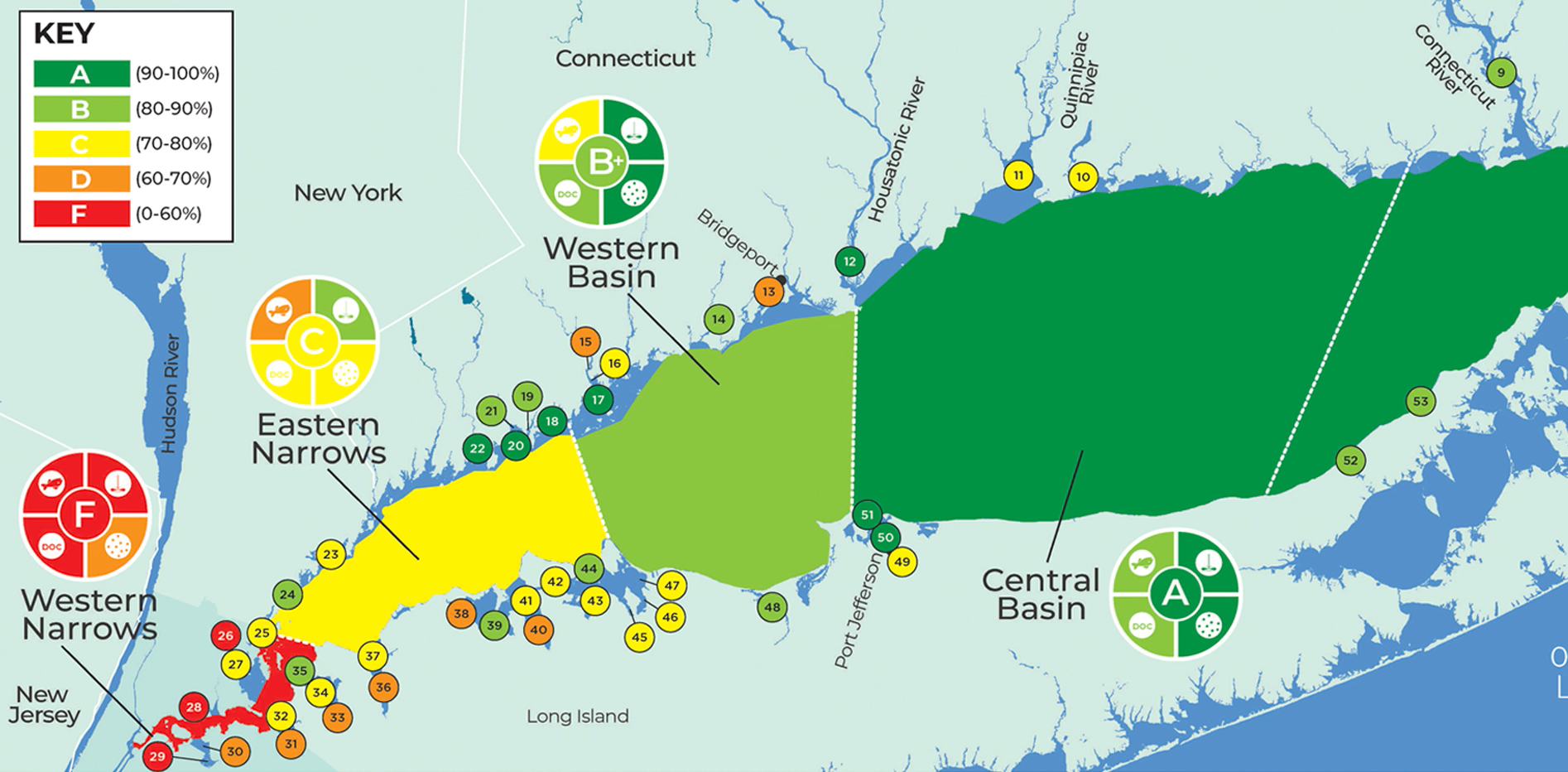 We broke down the overall card and dove a little deeper into what the data said about our region in particular.
Some of the highlights included:
The Long Island Sound is an essential part of our area, which according to officials, provides "approximately 200,000 jobs and ecosystem services estimated at a value between $17 to $37 billion a year."
The Western Basin and Eastern Narrows areas of the Long Island Sound, which include our area, ​​the continual improvement trends that they had seen for years had leveled off. The areas are "in a variable state after seeing notable improvement from 2008 to 2017."
One bay in our area—Scott's Cove in Darien—rated as one of the best bays in the Sound and another, Norwalk's Inner Harbor, rated as one of the worst in terms of water quality.
Check out the full story on the report card and our region.
Let's see what else is happening around the area this week. (Just a note because of the holidays, almost all meetings this week occur on Monday or Tuesday.)
Stamford
Two boards will be discussing the plans for a Perna Lane sewage project as city officials noted "properties in the neighborhood of Perna Lane have failing septic systems." On Tuesday, November 22 at 6:30 p.m., the Planning Board will review a proposal for $1,880,000 for phase 1 of the project that would serve the east side of High Ridge Road between Perna Lane and the Merritt Parkway. On Monday, November 21, the Stamford Water Pollution Control Authority will meet at 5:30 p.m. to discuss an update on the project and potentially approve a redesign for $154,000.
Other meetings this week include:
Norwalk
The Common Council will meet on Tuesday, November 22 at 7:30 p.m. and vote on a new president, as well as announce a new majority and minority leader. The Council will also vote on the city's revised Relocation Plan, which aims to spell out the procedures for what happens if families have to be moved out of a house with health and safety violations.
Other meetings this week include:
Fairfield
The Flood & Erosion Control Board will meet on Tuesday, November 22 at 5:30 p.m. and discuss a proposal to establish a resiliency fund for Fairfield. The board will also discuss updated plans for the Penfield Pavilion, which has to be torn down and rebuilt again. The latest version of the pavilion was built using contaminated fill and not in accordance with FEMA flood zones. Read more about the latest plans for the pavilion and other remediation efforts.
Other meetings this week include:
Greenwich
The Planning & Zoning Commission will start a public hearing at its meeting on Tuesday, November 22 at 4 p.m. on plans to "demolish the existing theatre and, and in its place, construct a new mixed-use (restaurant, and retail) space with pedestrian plaza and better pedestrian access to the train platform; renovate and re-facing of the remaining mixed-use (retail and office) building and both interior and exterior improvements to the train station, replacement of sidewalks and added street trees, on property located at 2-28 Railroad Avenue."
According to city officials, this is not the first time this application has come before the commission. In 2019, a version of the proposal approved a preliminary site plan that had a "​​larger scope and included a relocated movie theater and a parking garage." The current version is "a smaller scope, while the entire train station and associated shops would get an exterior makeover, the current movie theater space would be demolished and replaced with a mixed-use space, with a privately-owned public park at the corner of Railroad Ave. and Steamboat Road."
Other meetings this week include:
Darien
The Board of Education will receive multiple presentations at its meeting on Tuesday, November 22 at 7:30 p.m. on 2023-24 budget initiatives, new courses at Darien High School, an update on enrollment, and an updated five-year capital plan.
The budget will also be a discussion at the Monday, November 21 meeting of the Board of Selectmen at 7 p.m. The board will also discuss and potentially vote on two policies—on flags that can be displayed on public buildings and on land acquisition.
Other meetings this include:
Monday, November 21: RTM–Rules at 7:30 p.m.
Tuesday, November 22: Housing Authority at 6:30 p.m.
Westport
The RTM Finance Committee and the RTM Public Works Committees will meet on Tuesday, November 22 to discuss a Board of Education request for $216,056.00 from the Westport's American Rescue Plan Act (ARPA) funds, to enhance social needs of students at all five elementary schools.
Other meetings this week include:
Please note: All of these agendas and information here are current as of Sunday night. Meeting times and agendas may get adjusted throughout the week.
Thank you for reading!
If you are interested in being a part of our reporting or just want to share your thoughts, please reach out at coastalconnecticuttimes@gmail.com.
Have a great week,
Kelly Prinz
Founder, Reporter at Coastal Connecticut Times