The
The What: This Week in Southwest Connecticut
The What is your look around southwest Connecticut for the week of October 17.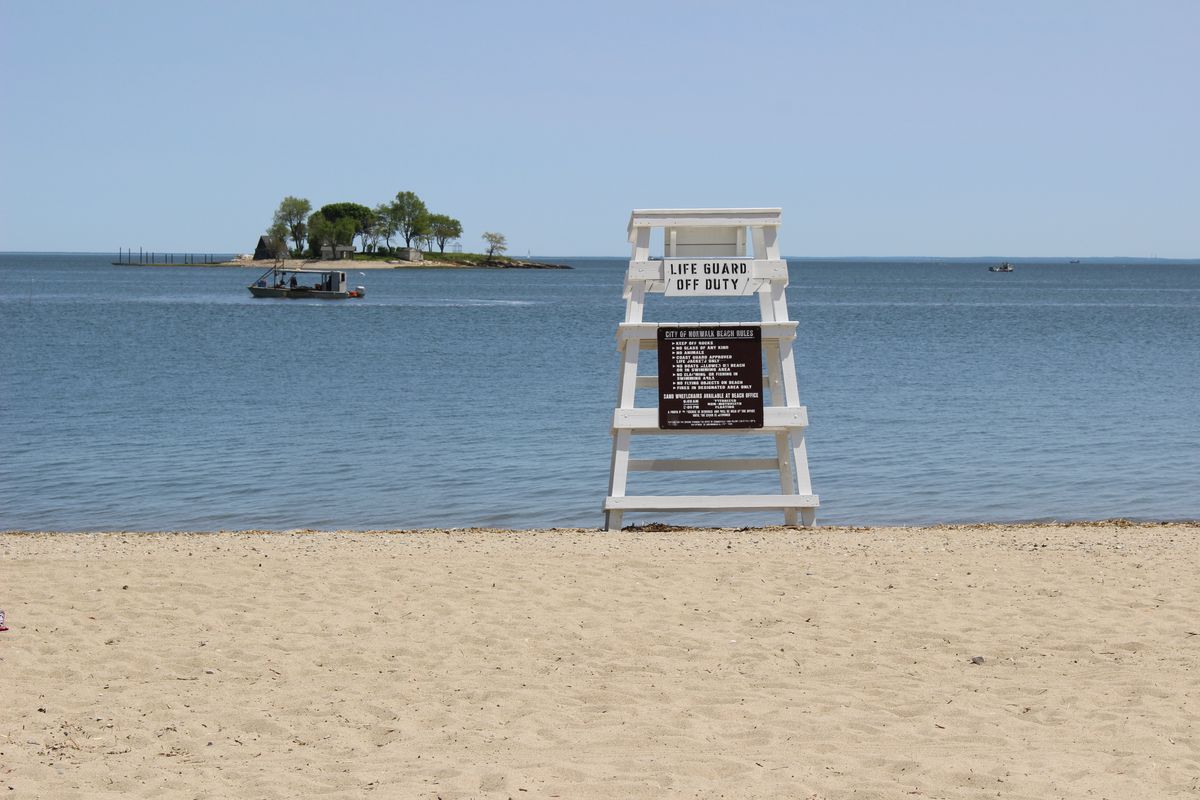 Monday, October 17
Happy Monday! We had a great time at the community fair sponsored by the Family and Children's Agency on Saturday. To our new readers from that event—welcome, and thank you for supporting our work. You can check out our recap video on our TikTok account.
This week is a busy one around the region—for both local government meetings and candidate forums.
Today, the Norwalk, Darien, and Westport chapters of the League of Women Voters are hosting candidate forums, beginning at 7 p.m. in Norwalk City Hall.
The first forum will feature the candidates for 25th State Senate District: State Senate Majority Leader Bob Duff (Democrat), Daniel Miressi (Republican), and Lisa Brinton (Independent). The second will feature candidates for the 143rd Legislative District: Dominique Johnson (Democrat) and Nicole Hampton (Republican).
If you can't make it in person, the forums will be recorded and posted on the league's website.
Let's see what else is happening around the area.
Stamford
The city's Zoning Board will meet on Monday, Oct. 17 at 6:30 p.m. and discuss upcoming hearings on potentially opting out of the state regulations on accessory dwelling units. See what other communities around the region are doing.
Capital budget presentations are also starting this week at the Planning Board on Tuesday, October 18 at 6:30 p.m. The board will hear from the mayor's office related to community development; the office of administration; and outside organizations including Bartlett Arboretum, Ferguson Library, Scofield Manor, the Stamford Center for the Arts, the Stamford Historical Society, Stamford Museum, and Soundwaters.
Other meetings this week include:
Norwalk
There will be a special meeting of the Common Council and Redevelopment Agency on Monday, Oct. 17 at 6:30 p.m. The parties will meet in executive session to discuss a lawsuit related to development in the Wall Street area. NancyonNorwalk has covered the lawsuits related to the Wall Street Place Development and neighboring properties extensively.
Other meetings this week include:
Fairfield
The Board of Selectmen will meet on Monday, Oct. 17 at 4 p.m. and receive a presentation from the town's Forestry Committee on its community forest management plan for Fairfield and a tree survey.
Other meetings this week include:
Greenwich
The Greenwich Food System Forum will host its fifth event on Wednesday, Oct. 19 called "Just Food: Building an Equitable and Local Food Economy."
"Our upcoming panel will be a particularly important and inspiring discussion, as we will explore initiatives that are creating pathways towards an equitable, just and regional food system! All of the panelists are leading viable and transformative solutions, right here in Connecticut," Ali Ghiorse, co-founder of the Greenwich Food System Forum, said in a statement. The forum aims to discuss how local events, such as community and farmers markets, and urban farms can transform the food system.
Other meetings this week include:
Darien
The Board of Selectmen will meet on Tuesday, Oct. 18 at 8:30 a.m. to discuss and potentially act on a request from the Board of Education for "care, custody, and control" of town property at 32 Hoyt Street.
The Representative Town Meeting will meet on Monday, Oct. 17 at 8 p.m. and potentially vote to affirm the planning and zoning commission's decision to opt out of accessory dwelling unit regulations. See what other communities are doing related to opting out.
Other meetings this week include:
Westport
The Parks and Recreation Commission will meet on Wednesday, Oct. 19 at 7:30 p.m. and receive a presentation of the preliminary capital improvement plan concepts for Longshore Club Park .
Other meetings this week include:
Please note: All of these agendas and information here are current as of Sunday night. Meeting times and agendas may get adjusted throughout the week.
Thank you for reading!
If you are interested in being a part of our reporting or just want to share your thoughts, please reach out at coastalconnecticuttimes@gmail.com.
Have a great week,
Kelly Prinz
Founder, Reporter at Coastal Connecticut Times