The What
The What: This Week in Southwest Connecticut
The What is your look around southwest Connecticut, from Greenwich to Fairfield, for the week of May 23.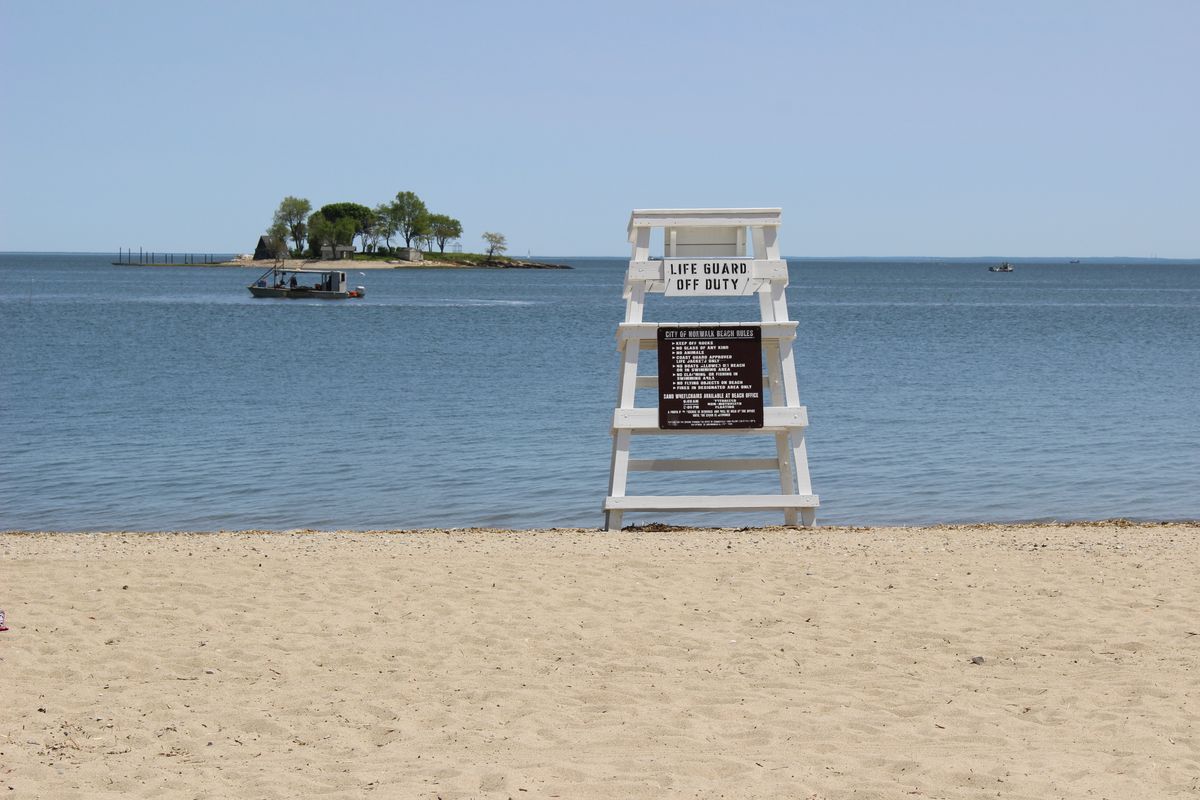 Monday, May 23
In December 2021, the U.S. Surgeon General issued an advisory on a youth mental health crisis that had been exposed by the COVID-19 pandemic. Anytime you turn on the news or scroll social media or visit your go-to news site, you're bound to come across a headline related to the country's mental health crisis. At Coastal Connecticut Times, we thought it was important to explore the ways this crisis—for both youth and adults—is impacting our region.
"I think that the impact of the pandemic is still reverberating," said Emily Segal, LCSW, a clinician in the Stamford High School-Based Health Center. "Everything has been sort of magnified—the anxiety is worse, the depression is worse, the idea of [suicide] more common. Emergency rooms are overflowing, because we don't have enough pediatric mental health care for kids."
We talked to numerous mental health care professionals who described an increase in the need for mental health services, an increase in the severity of mental health issues, and a lack of resources to address them.
"People are also struggling where to go and seek help, and those who are seeking help are seeing longer wait times, are struggling in finding providers who are within their insurance networks or low cost, things like that," Daniella Arias, program coordinator and certified health education specialist at The Hub, said. "It's been a serious struggle."
But in addition to just highlighting the challenges, we also set out to explore some ways providers are trying to address the increased demand for services, highlight resources that are available, and find out ways that you can get involved in helping address this issue.
Gail Melanson, executive director of the Child Guidance Center of Mid-Fairfield County said she encourages "everyone to think of mental health like any other health—you have to be preventive."
"Families take their kids for their physicals yearly, but they don't think of mental health as something that they need to check out regularly," she said. "And I think it is something that you have to keep an eye on. There's going to be times in everyone's life that they need more support in terms of their mental health."
Explore our series: The Mental Health Crisis in Southwest Connecticut
If you or someone you know needs help, The Hub has put together resource guides for our region that highlight local providers
As May is Mental Health Awareness Month, many cities and towns are continuing to have events.
Stamford is hosting a roundtable on Wednesday, May 25 at 6 p.m. featuring Mayor Caroline Simmons, Superintendent Tamu Lucero, Police Chief Timothy Shaw, and a panel of experts for an "interactive discussion around the safety and mental health of students in Stamford." The conversation event will be a Facebook Live on the Stamford Government Page.
Let's explore what else is happening around our area.
Stamford
The Board of Representatives is hosting a special meeting on Monday, May 23 at 8:30 p.m. to discuss and potentially approve an additional tax to set up a special reserve fund for future capital projects. The Board of Finance voted unanimously to recommend setting up the $20 million reserve fund.
Richard Freedman, chair of the Board of Finance, wrote to the Board of Representatives asking for their support for this fund to help pay for upcoming construction projects, particularly related to the schools.
"While the recent increase in the state reimbursement rate for school construction has greatly lessened the local funding needed to implement the Board of Education's Long Term Facilities (LTF) plan, our local funding needs are still great—as much as $300 million if the entire plan is executed," he wrote.
Freedman also noted that setting up the fund could help save the city money long-term because they wouldn't have to bond as much and then pay back interest.
"It confers substantial long-term savings from not paying interest on borrowed funds: $400,000 in interest saved over the life of a 20-year bond for every $1,000,000 borrowed," he said.
Freedman wrote that this fiscal year also was an "unique opportunity" to set up such a fund, without overtaxing residents.
"Given a confluence of positive budgetary events, most notably an unprecedented drop in the city's required pension and other post-employment benefits contribution, the Board of Finance was able to consider pairing the funding of a meaningful capital  reserve with a historically small tax increase," he wrote. "Our ultimate decision was to recommend funding a $20 million capital reserve while holding the average mill rate increase for real and personal property to 1%."
Other meetings this week include
Norwalk
The Common Council will meet on Tuesday, May 24 at 7:30 p.m., and vote to authorize about $39 million in bonds to fund capital projects throughout the city.
Henry Dachowitz, the city's chief financial officer, told the Board of Estimate and Taxation that he was comfortable with their plans to finance the projects authorized this year. He did, however, voice concern regarding future needs, particularly the construction needs of the school district.
"I'm not worried about projects in fiscal year 2023," he said. "I'm more worried as we deal with the public schools 25-year forecast, those numbers will be way off the chart. Inflation is higher than we've seen."
The $39 million includes: $6 million for the paving management program; $600,000 to enhance school security; $2.5 million for improvements to sidewalks, curbs, and crosswalks; $360,000 for affordable housing; $1.8 million for improvements at Calf Pasture Beach; $3 million to Lockwood-Mathews Mansion; and $675,000 for the Wall Street corridor efforts.
Other meetings this week include
Fairfield
The Board of Selectmen will meet on Monday, May 23 at 4 p.m. to hear and potentially endorse the Affordable Housing Committee's Affordable Housing Plan for the town. The board will also receive an update from the Board of Education on enrollment projections and financial projections for the current fiscal year.
Other meetings this week include
Greenwich
The public hearing on Church Sherwood LLC's plans to build 192 units at Church Street, Sherwood Place, and Putnam Court will continue this week at the Planning & Zoning Commission meeting on Tuesday, May 24 at 4 p.m. The plans call for a 7-story, 326,992 square feet structure with 192 apartments— 58 of which will be made affordable.
According to a May 20 staff memo from Katie DeLuca, the town's director of planning and zoning, "the focus of this meeting is other issues dealing with public health and safety such as fire, sewer, traffic, and safe access to the site."
Darien
"We're in a time of unprecedented mental health need—in the country, in the world, and certainly here in Fairfield County," Dr. Andrew Gerber, president and medical director of Silver Hill Hospital in New Canaan, told the Darien Board of Selectmen on May 16.
Gerber said that need led his hospital to begin working with the town of New Canaan to develop a program to try and get residents the help they need faster.
"We want to intervene earlier–when somebody says 'I want help,' but it's not at the crisis level yet," he said.
That's how Gerber and his team developed the urgent assessment program with New Canaan. It would operate like an urgent mental care service that would allow residents to call, get assessed and have an initial consultation within 48 hours, and then get connected to other services. The program would seek to bill insurance when possible, but the town would cover the remaining expenses, allowing it to be free to residents.
New Canaan has approached Darien as a partner to pilot this program and see if that's the right number of slots, or if there are other ways such a program could better meet the community's needs.
First Selectwoman Monica McNally said the board would seek to gather more community feedback and revisit the topic soon. The program is scheduled to start in July in New Canaan, so a decision would have to be made before then.
Other meetings this week include
Westport
Multiple committees of the Representative Town Meeting will be discussing and possibly recommending plans to spend about $57,000 in American Rescue Plan Act funds to enhance the wireless network and infrastructure at the Westport Library.
The RTM Finance and Education Committees will review the request on Tuesday, May 24 at 7:30 p.m. while the RTM Library, Museum & Arts and Information Technology Committees will review the request on Thursday, May 26 at 7:30 p.m
Other meetings this week include
Please note: All of these agendas and information here are current as of Sunday evening. Meeting times and agendas may get adjusted throughout the week.
Thank you for reading!
Coastal Connecticut Times will be out on the road soon to meet with community members. If there's an event, meeting, group, or fair you think we should be at, shoot us an email at coastalconnecticuttimes@gmail.com. We'd love to start meeting many of you in person.
Hope you all have a safe and healthy week, and as always, feel free to leave us some feedback using this short survey, which will help inform our work.
Have a great week,
Kelly Prinz
Founder, Reporter at Coastal Connecticut Times