Enterprise Reporting
Show Me the Money: A Look Inside the Budgets of Southwest Connecticut Communities
A look at what communities across southwest Connecticut are proposing in their budgets next year.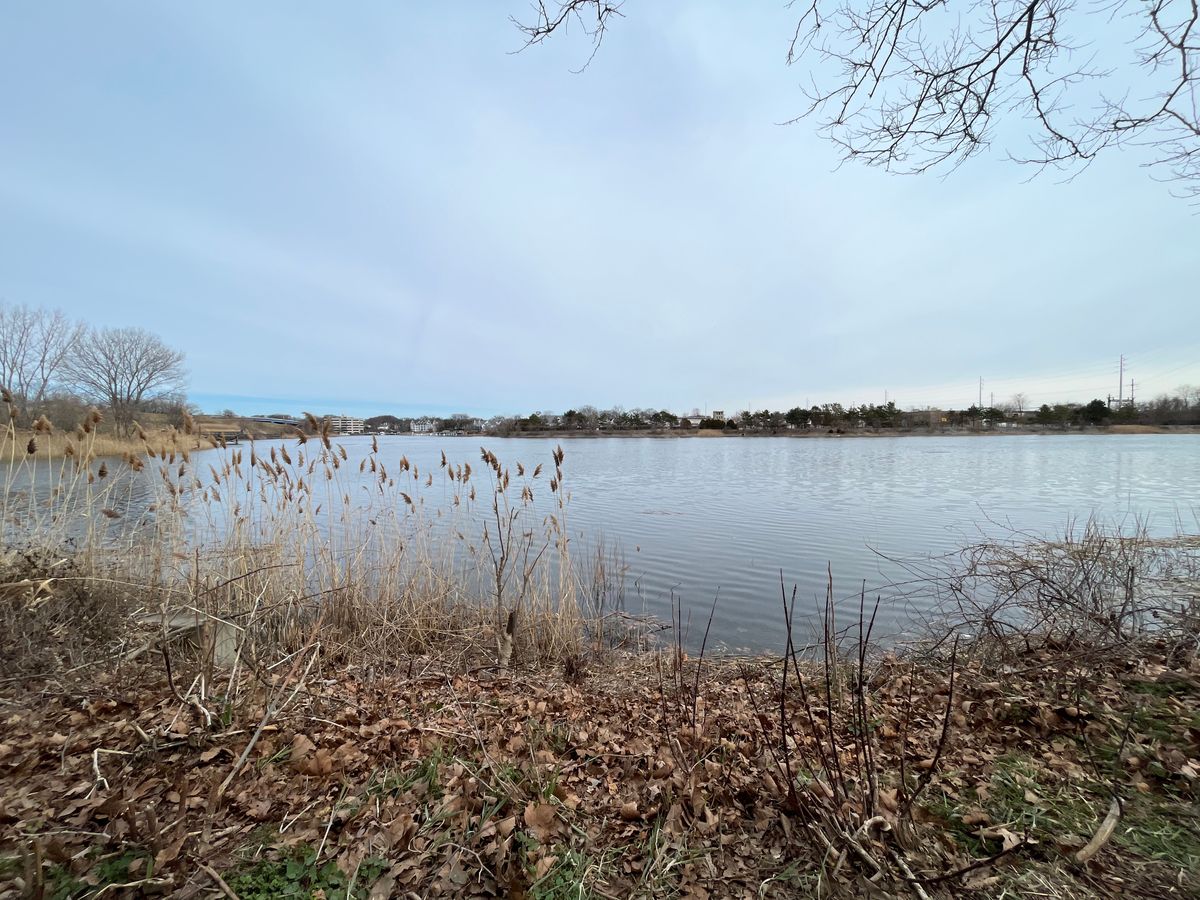 Across southwest Connecticut, communities are working on their budgets for the upcoming year. It's a critical time for them as they determine what programs, initiatives, and infrastructure to invest in, and what to potentially cut from as they try to keep taxes as low as possible..
Let's dive into the top budget highlights across southwest Connecticut.
If you'd rather take an indepth look at a particular city or town, here's a breakdown of each community's budget.
Greenwich | Stamford | Darien | Norwalk | Westport | Fairfield
Increases Across the Region
Across the board, all of the proposed budgets call for an increase in spending for both the municipal and school district budgets. Here are the top line budget numbers from around the region:
Greenwich: Proposed $480.9 million overall total budget, of which $427.4 million is toward operating expenses and $53.5 million goes toward a capital reserve fund; overall increase of 3.42% from last year
Stamford: Proposed $654.7 million overall operating budget, 3.7% increase from last year. Proposed $91.4 million capital budget, which includes about $50 million in local spending and the rest coming from federal and state grants
Darien: Proposed $158.6 million overall budget, including $3.7 million for a capital reserve fund, 13.54% increase for the town side from last year and 3.56% increase for the schools
Norwalk: Proposed $424.4 million overall operating budget, 2.5% increase from last year
Westport: Proposed $233.5 million overall operating budget, 4.39% increase from last year
Fairfield: Proposed $354.7 million overall operating budget, 2.73% increase from last year
That means that all residents will see some sort of tax increase if the proposed budgets are adopted.
Officials have requested increases for a variety of reasons, including to fund new initiatives, deal with more expensive needs, and invest in facilities and maintenance.
Some highlights include:
Investing in school facilities across the region: School construction projects in Stamford, Norwalk, Greenwich, Darien, and Westport are at the top of the list for officials.
Improving pedestrian safety: Multiple communities, particularly Stamford, Norwalk, and Westport, have committed funding in their operating and capital budgets to go toward sidewalk improvements, bike lanes, safety projects, and more.
Adding public safety officials, particularly police: Darien and Fairfield have requested additional officers to deal with an increase in service, according to officials. Greenwich included funding in its budget to have rotating police officers around its schools to provide additional safety support.
Working to address affordable housing: Some communities, like Stamford, are setting aside money in their budgets to help fund affordable housing in their communities.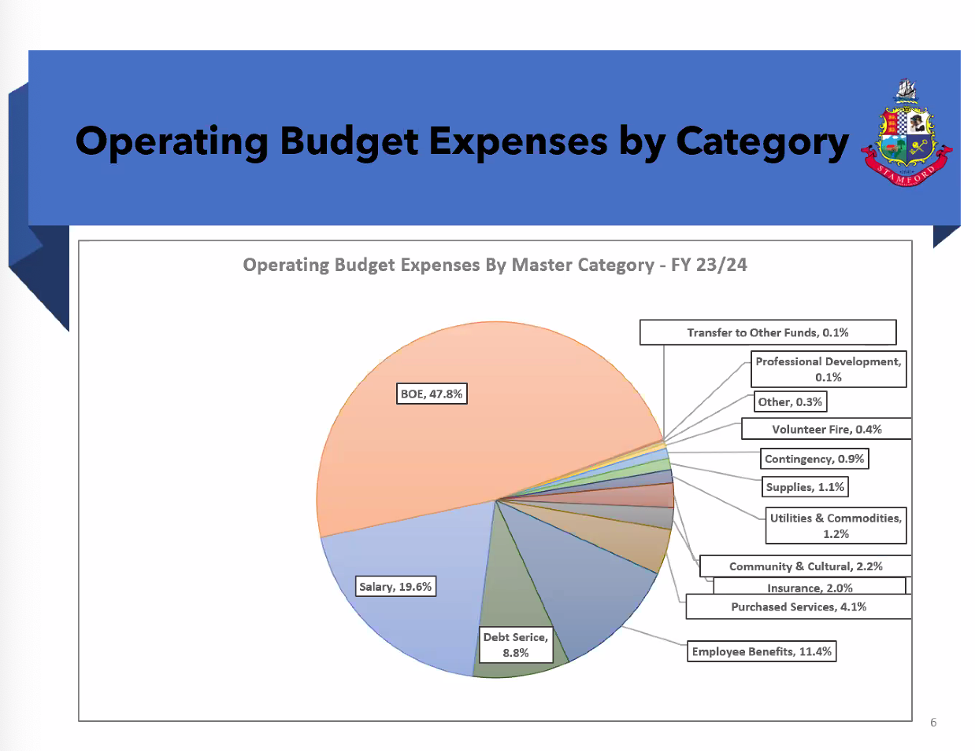 Funding for Education
As shown above, school budgets make up the largest part of all municipality budgets. Here's a look at the top line budgets that cover most of the education expenses, which are a part of the operating budgets listed above:
Greenwich: $182.2 million toward education; 2.9% increase from last year
Stamford: $314.8 million toward education; 4.3% increase from last year
Darien: $114.5 million toward education, 3.56% increase from last year
Norwalk: $226.6 million toward education, 4% increase from last year
Westport: $136.3 million toward education, 5.24% increase from last year
Fairfield: $120.7 million toward education, 3.21% increase from last year
(Note: Because each community reports their budgets slightly different, some shared services between the municipality and school district might not be captured here.)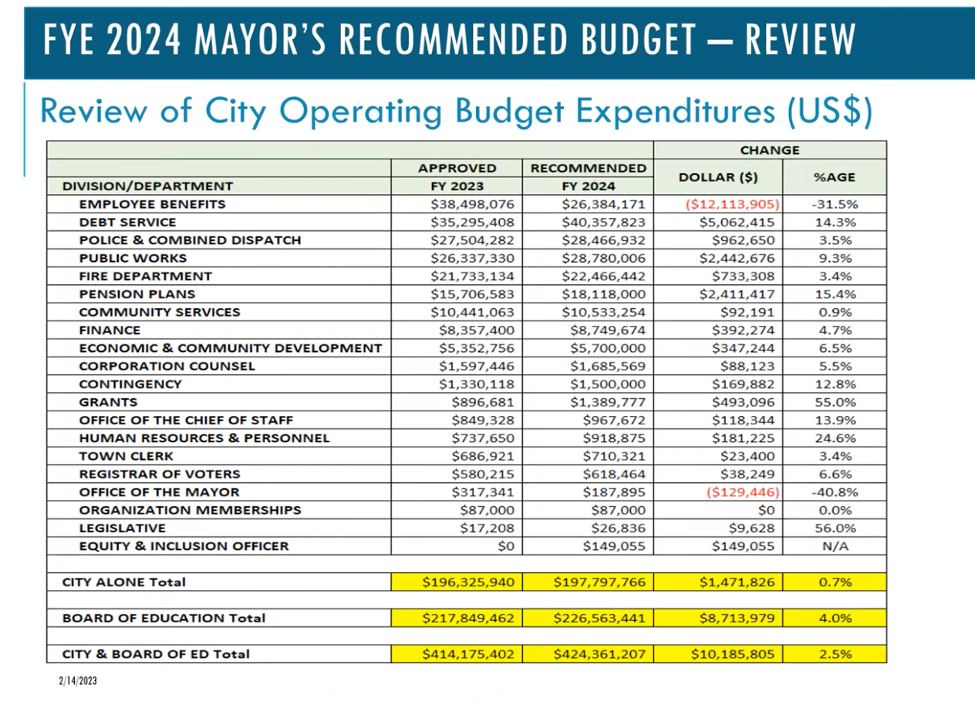 In some cases, there are small disparities between the Board of Education's recommendation and that of each municipality, but Norwalk has the largest gap. The $226 million recommended by Mayor Harry Rilling falls short of what the Board of Education and Superintendent are asking for.
Norwalk's Board of Education's request for a 12.7% or $27.6 million increase is by far the largest across the region, leaving residents and the city's elected officials split on what to do—fully fund the district's request, which it states is necessary to continue to help students recover from the effects of the COVID-19 pandemic or try not to burden residents with even higher taxes during a tough economic time.
So far, the Common Council approved a budget cap, which was $1 million more than what the Mayor had asked for, giving the Board of Estimate and Taxation the opportunity to use that additional funding for the schools.
Fairfield First Selectwoman Brenda Kupchick also altered the Board of Education's recommendation by $500,000 in her budget, though her proposal is still a $7 million increase from last year.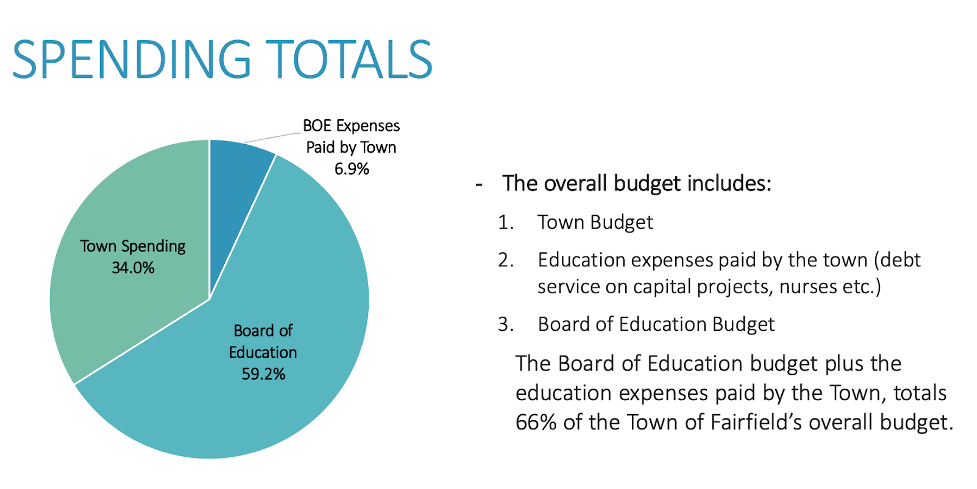 Balancing Act
Officials across the region say external factors, like an increase in borrowing rates, inflation, and higher energy costs, are playing a big part in their budget increases.
That's also why many city officials have said that they're trying to keep the increases as low as possible because many residents are also individually dealing with those same issues.
"We really worked hard to keep this number down," Kupchick said, when she presented the budget to the Board of Selectmen. "Costs have been really high. We wanted to be very cautious about the decisions we made in this budget."
In Greenwich, parents and school officials are asking the Board of Estimate and Taxation to put capital funding toward the Old Greenwich school project this year, as the building is not ADA accessible and parts of it flood/have sewage issues in heavy rainstorms, among other issues.
Parent Craig Berendowski shared his son's story with the board, urging them to make the school ADA compliant.
"My 9-year-old broke his leg a few weeks ago and this became very real to him," he told the Board of Estimate and Taxation. "Three decades of neglect was a personal thing for him. He loves school so much you can imagine his crushing defeat when he realized he might not be able to attend school because his classroom is on the third floor."
But First Selectman Fred Camillo has said that the town is working to address facilities issues at Central Middle School this year, before it can turn to Old Greenwich.
"We support all of the projects—we just pushed them out a year," he said at the proposed budget hearing. "You can only do one at a time, right now it's Central. Old Greenwich would be next."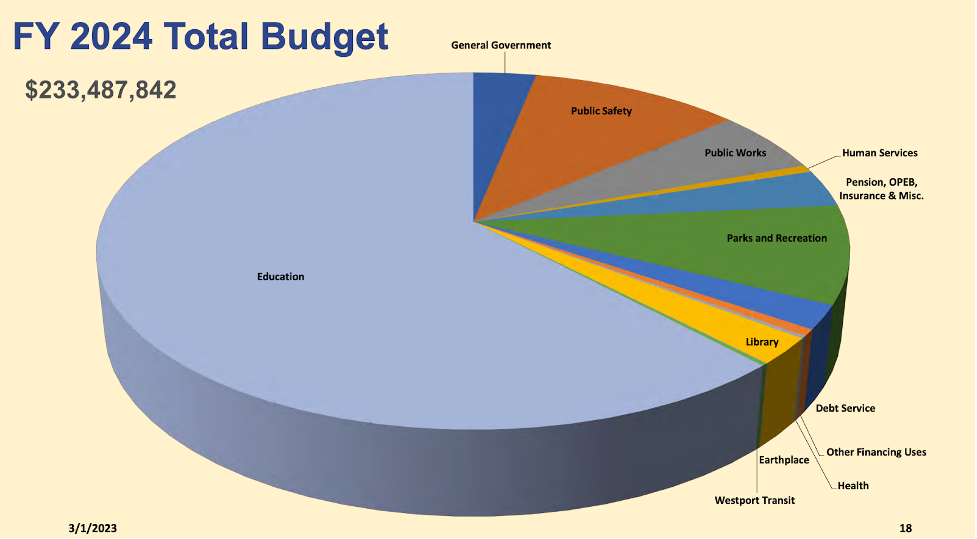 Public Involvement
In almost all communities, the public hearings on the budget have yet to happen, meaning residents have time to weigh in on the budget—items they support, those they oppose, questions they have. Here are some key public hearing dates across the region:
Greenwich: The Board of Estimate and Taxation is hosting a public hearing on Wednesday, March 29 at 7 p.m.
Stamford: On Tuesday, April 4, there will be a public hearing on the entire budget where members of the public can weigh in. The joint meeting between the Board of Finance and the Fiscal Committee will start at 7 p.m.
Darien: On Tuesday, March 14, at 7:30 p.m., there will be a Board of Finance public hearing.
Norwalk: On Wednesday, March 22, the Board of Estimate and Taxation will hold a public hearing on the budget at 6:30 p.m., which would allow all residents the chance to weigh in on the proposed budget.
Westport: The Board of Finance already held a public hearing on the town side and approved it. The public hearing and vote on the school side budget was postponed with a new date coming soon.
Fairfield: On Saturday, March 25, the Board of Finance is hosting a full public comment session at 9:30 a.m. at Fairfield Ludlowe High School where residents can weigh in on any part of the budget.