Culture
Norwalk Art Space Unveils 'Alternative Realities' Exhibit
Take a look inside "Alternative Realities," the new exhibit at The Norwalk Art Space.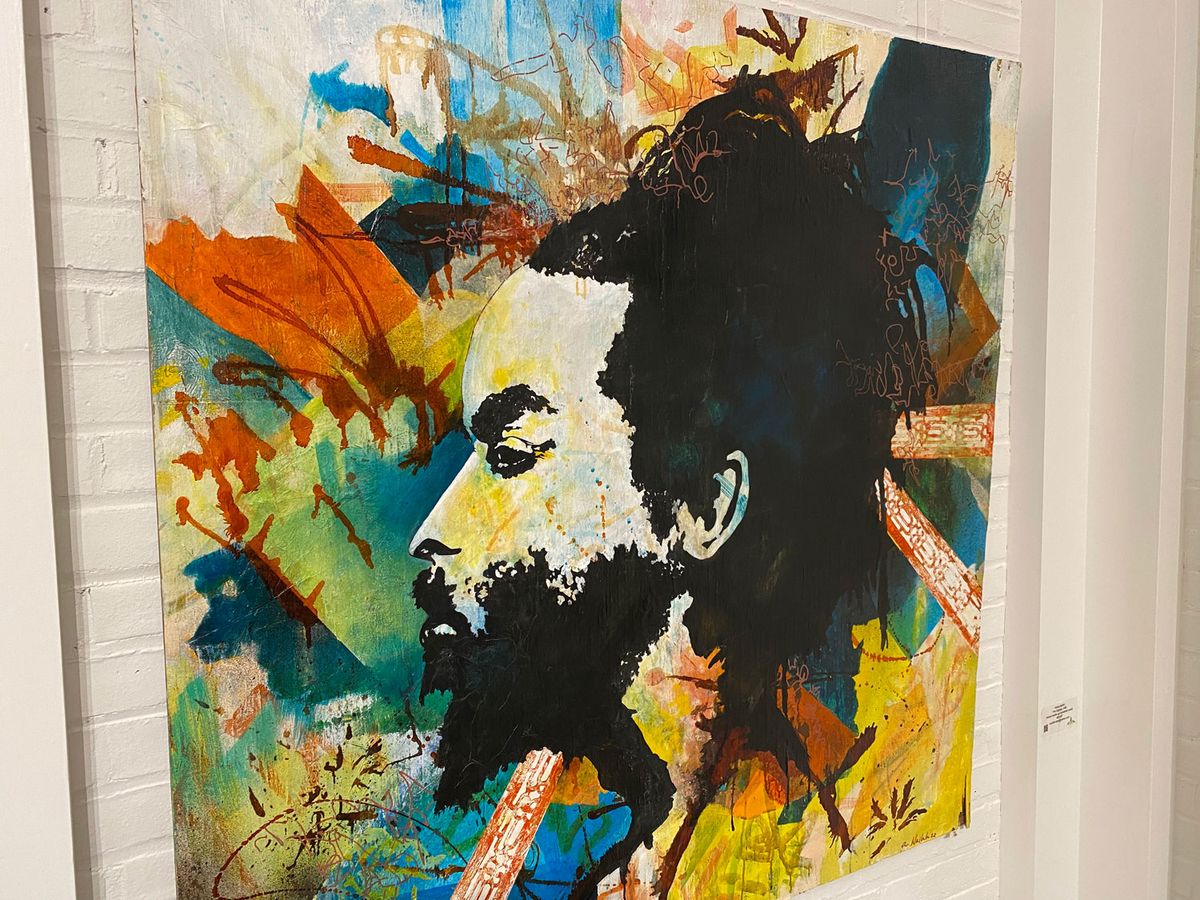 This piece is published in partnership with The Norwalk Art Space. Learn more about our partnerships.
A chance to highlight a diverse variety of realities. That was one of the goals for artist Susan Hardesty with her new exhibit Alternative Realities that recently opened at the Norwalk Art Space.
"It's that everybody's realities are different from mine, different from yours," Hardesty said at the unveiling on February 16.
The exhibit invites audience members to step away from the current reality outside—particularly the negativity—and connect with an "alternative reality" inside the space. Fifteen artists—Alex Churchill, Naomi Clark, Jessica Dowling, Kevin Ford, Brian Kaspr, Sophia Konstantin, Sarah LeMieux, Denise Minnerly, Aisha Nailah, Sain't Phifer, Lyman Richardson, Carlos RM, Remy Sosa, Rebecca Stern, and Lydia Viscardi—added their creations to the exhibit, with works ranging from Nailah's colorful Afrocentric iconography on canvases to Richardson's World City t-shirts, from Minnerly's clay dwellings to Dowling's vintage collages.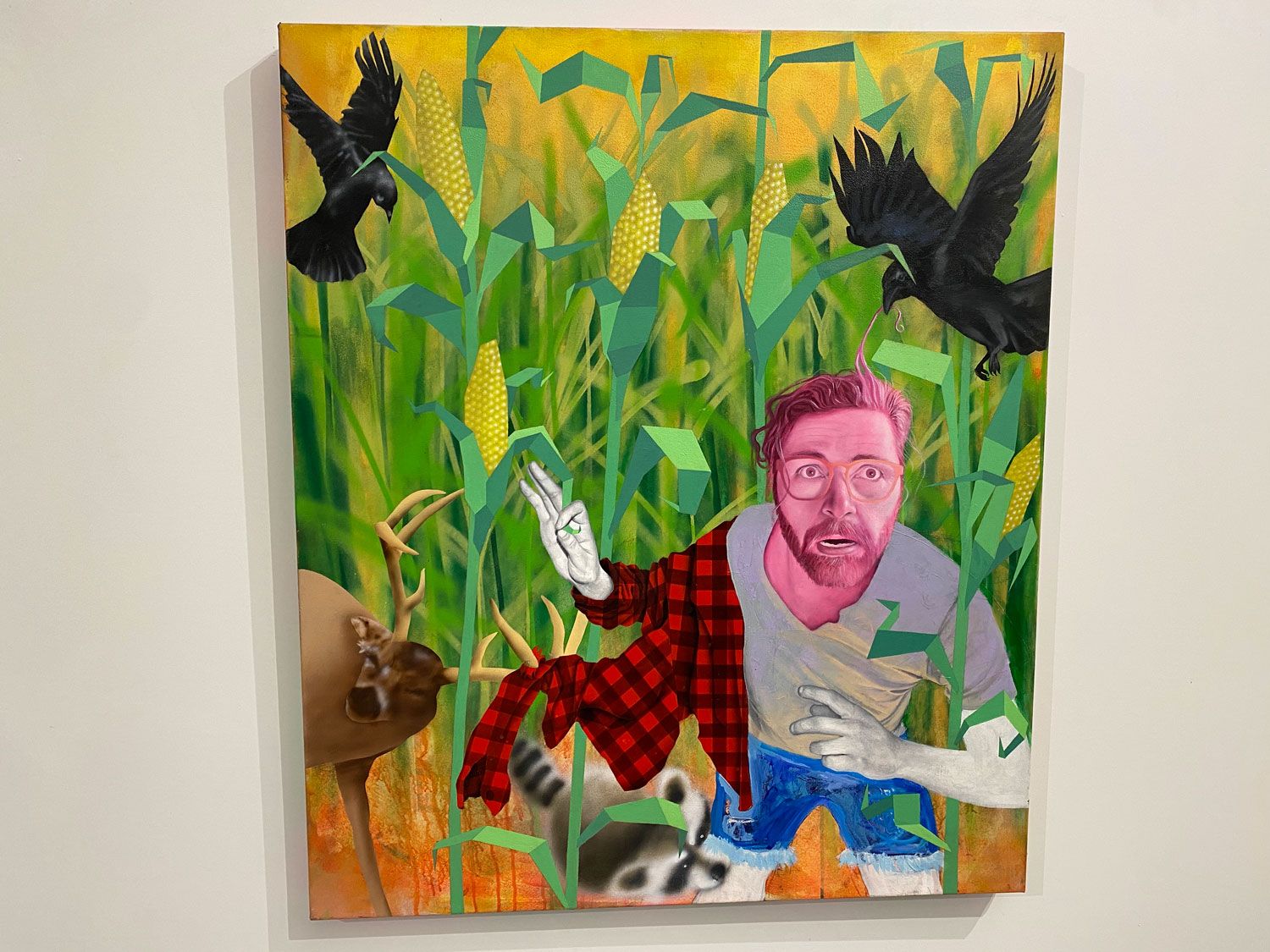 "The 15 artists selected have imagined, invented, and created their reality, an alternative reality to ours," Hardesty wrote, describing her exhibit.
Artist Sain't Phifer, from Norwalk, created two pieces for the exhibit— a portrait of entertainer Joyce Bryant, who is often referred to as the "Black Marilyn Monroe"  and a depiction of Oscar Micheaux, who was an author, director, and producer of more than 40 films and is recognized as the first African-American feature filmmaker.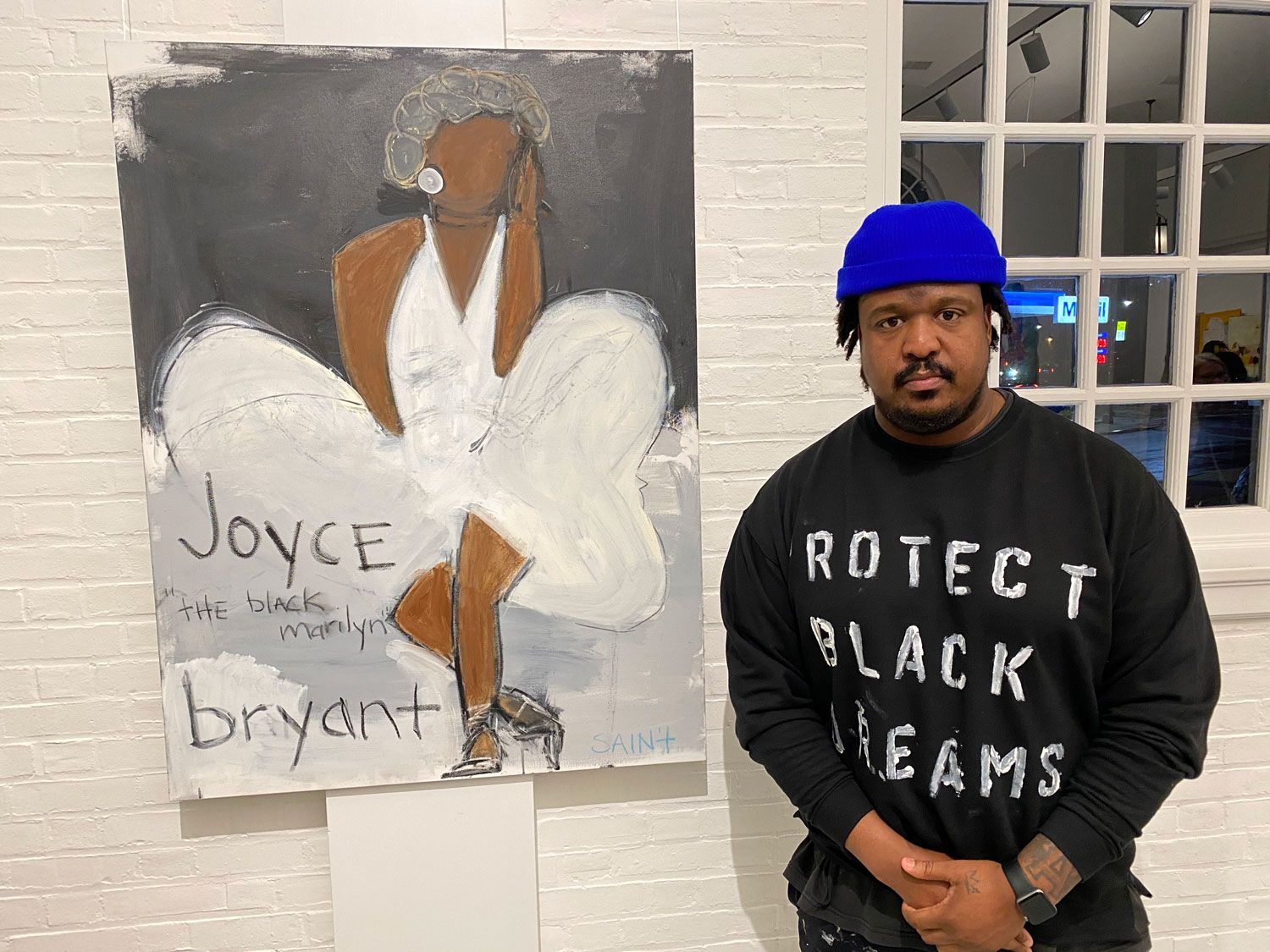 Phifer said that he felt it was important to share these stories as a part of his "reality" for the exhibit to make sure that Black stories are highlighted and shared.
"Because as Black people we're not protected and our stories are not protected and a lot of Black stories go untold," he said. "So it's my duty to be the visual artist for the people whose stories go untold."
Other works include mesmerizing canvases that invite the viewer to look at the work from a variety of angles to understand all of its pieces; t-shirts highlighting cities around the world, and abstract paintings, which allow the viewer to walk away with their own reality.
For artists like Brian Kaspr, the exhibit was a chance to literally create an escape for people. Kaspr designed a mini room that viewers can actually enter to experience the art inside of it.
Kaspr said that Hardesty met him when he was painting a "Dream House" before it was torn down in Rowayton.
"I've done murals and public art, but when I got to paint the inside, it was a completely different experience—it's three-dimensional, it's almost sculptural," he said.
That's what sparked the idea for his piece at the exhibit—an immersive room that visitors can literally go into and explore.
"That's the evolution for how this came to be, this idea of really stepping into a space, giving someone time to spend time with it, get really close to it—people can touch it," he said.
Community Connections
The exhibit is also a chance for the audience to connect to the southwest Connecticut art scene, with all of the artists hailing from the region and more than half coming from Norwalk.
"I'm hoping they see what an active art community we are," Hardesty said.
Phifer said that working on the exhibit and with the artists was inspiring.
"It's motivating to be honest with you—it's engaging, it's fun, just looking at like-minded artists, or different like-minded artists, and how their imaginations stretch," he said.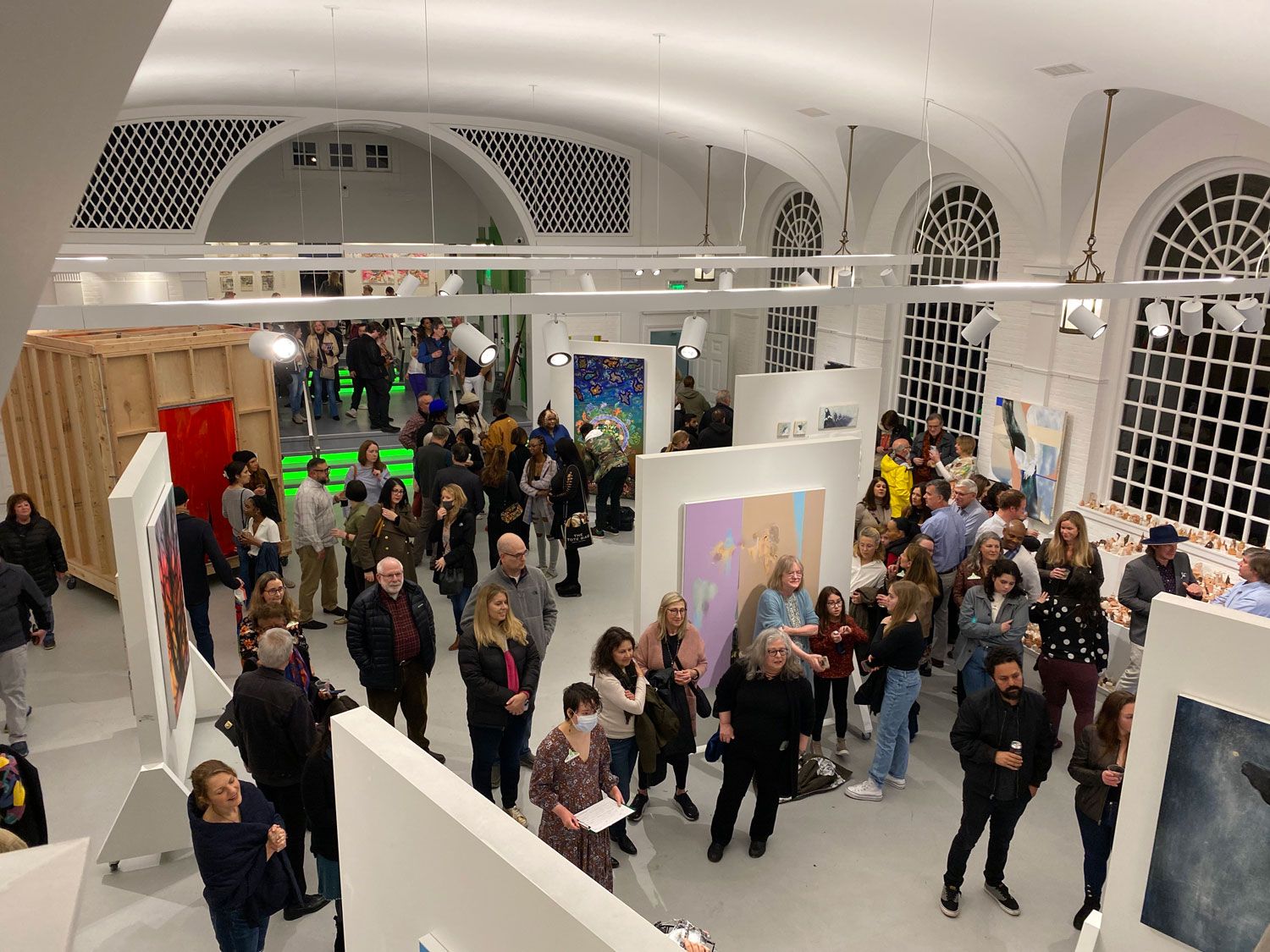 Kaspr said that he appreciated the work The Norwalk Art Space was doing to provide this opportunity to local artists.
"What's great about that is that there's some people here really doing things with real talent, really showing up and putting in this work, so to have a space like this that can give us a platform, or it's like shining a spotlight on it, I mean I love it," he said.
Kaspr, who said that he moved to Norwalk about seven years ago, said that the artistic community really needed a place like The Art Space to go.
"We need a hub—because there's so much creativity, but there was not one central, very public space," he said. "[The Art Space] is on the main drag, between the two downtowns, it's just huge."
The exhibit will be on display until April 13, 2023. The Norwalk Art Space is free for all to visit.