Vendors, Nonprofits Come Together for 'One-Stop' Shop on Wall Street
Local community organizations, nonprofits, and vendors came together for a holiday event on Wall Street in Norwalk on December 18.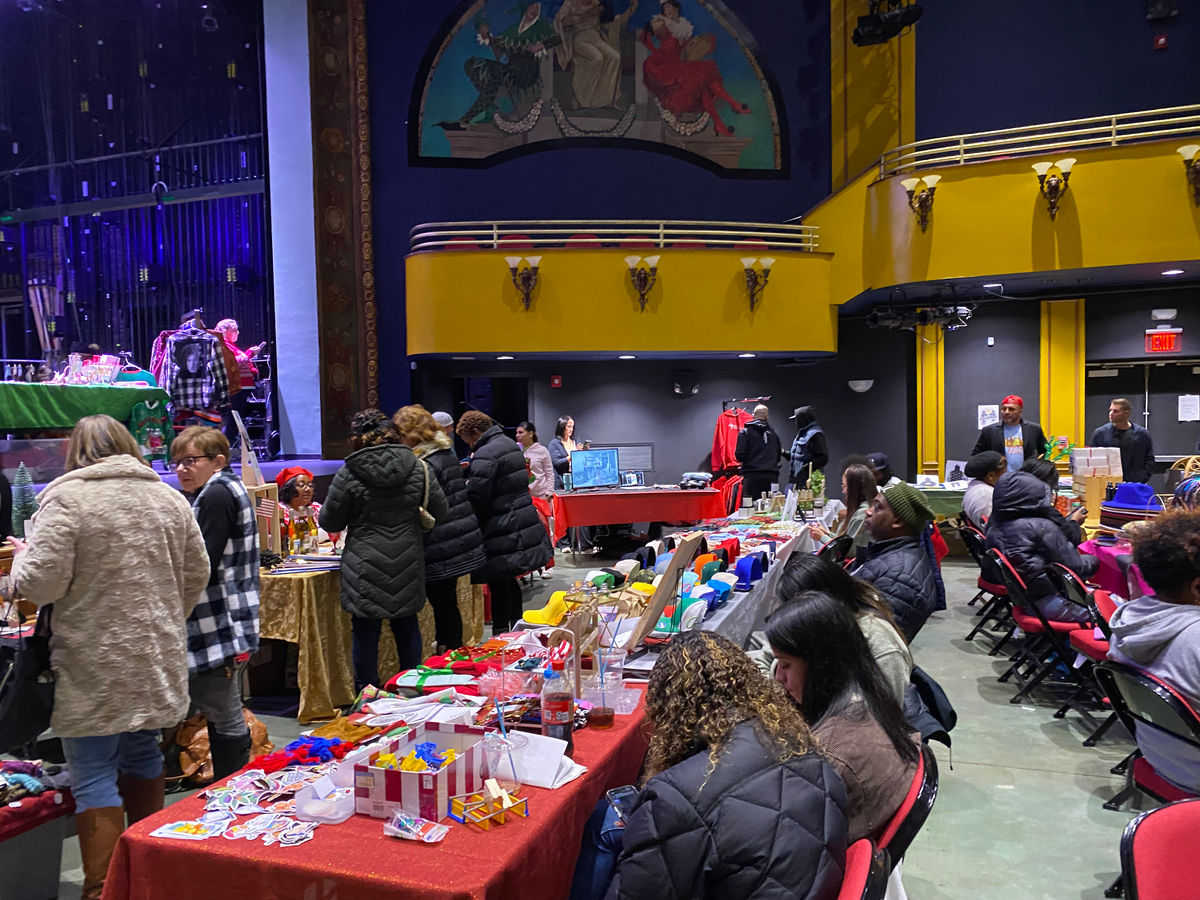 Free haircuts and presents, a chance to shop from local vendors, and an opportunity to connect with community resources were a few ways the community came together on Wall Street in Norwalk on Sunday, December 18.
Dale Smith, who organized the event through his company Keep Pushin' Security and Events, said that it was a "one-stop shop" and a chance for the community to come together before the holidays.
Smith said that the goal of the day was for kids to "walk out with a toy, to have a smile."
"That's the best part of it," he said. "It makes me smile, it makes it all worth it."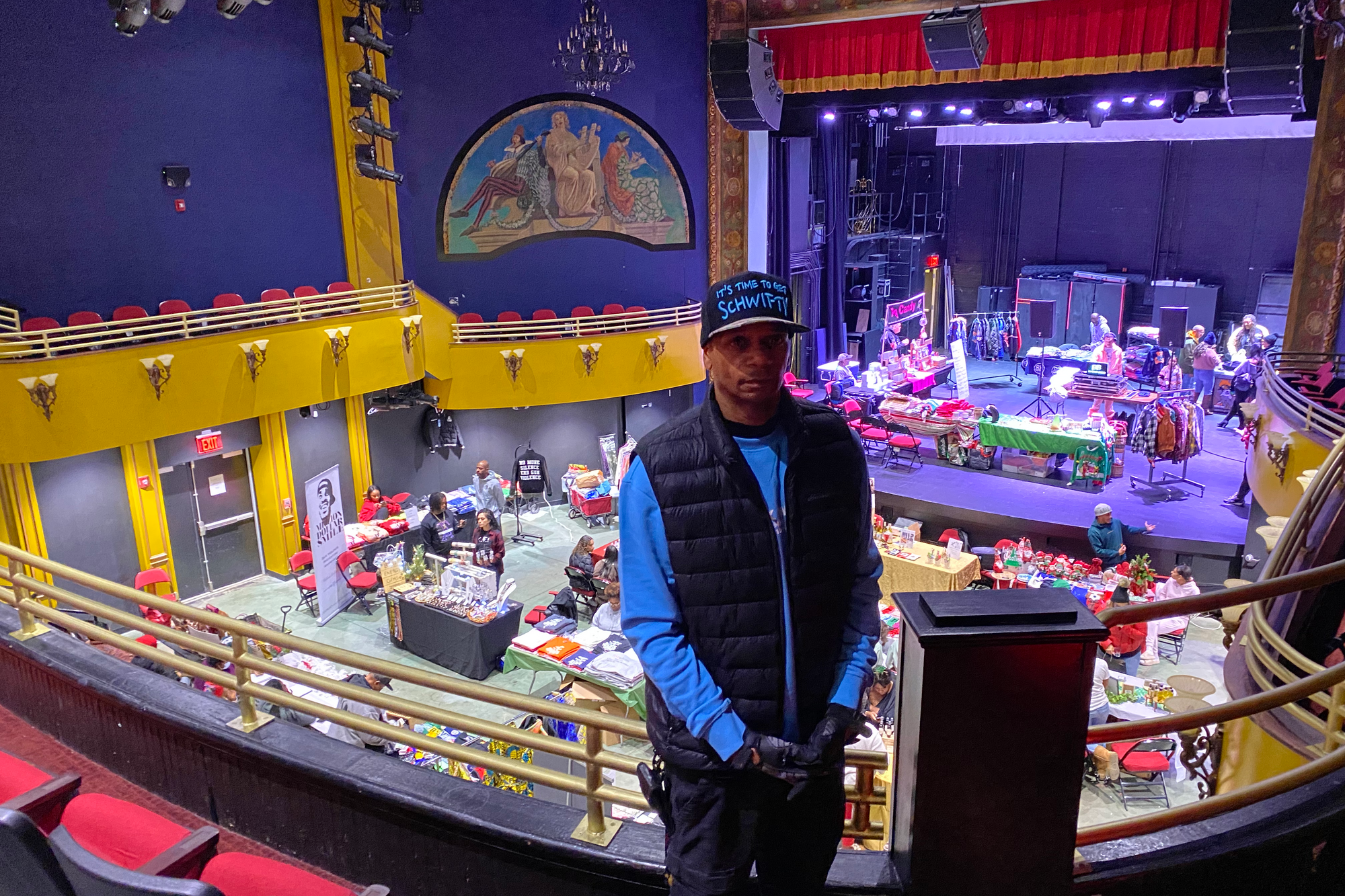 Damaine Smith, who runs Legendzz Barber Shop, provided kids with free haircuts at the event.
"The fact is that I love people, I love kids," he said.
Damaine Smith said that "anybody getting a haircut" helps to make them feel special and feel alive, so that's why he likes providing that service to the community.
The local vendors included a variety of choices, from candles to makeup, apparel to candy. Dale Smith said that they helped to reflect the diversity of the community. But many of the vendors weren't just selling products, they were also providing community support and resources.
Julia Moore, a hairstylist and owner of Hair by Julia Moore, a salon on Wall Street, was also there representing her nonprofit organization YLTRAPPED Inc., which aims to empower young women.
The mission of the organization is to help "develop young girls into empowered, productive women in society by building strength, knowledge, and self-confidence" while also forming a community.
Moore said that her business and nonprofit work often overlap, as she works to provide "a sanctuary" for women.
"It's a resource to help women find themselves and just be themselves, be women," she said.
Moore said that in part she developed the program because "I believe that girls love beauty, so I try to be creative in the way to grab their attention."
"My goal is to make sure that women feel good about themselves," she said.
Wilner Joseph created Million Dollar Smile, a clothing company after his brother was murdered in 2017.
"It sparks a conversation," he said, adding that the clothing helps to raise awareness around the social epidemic of gun violence.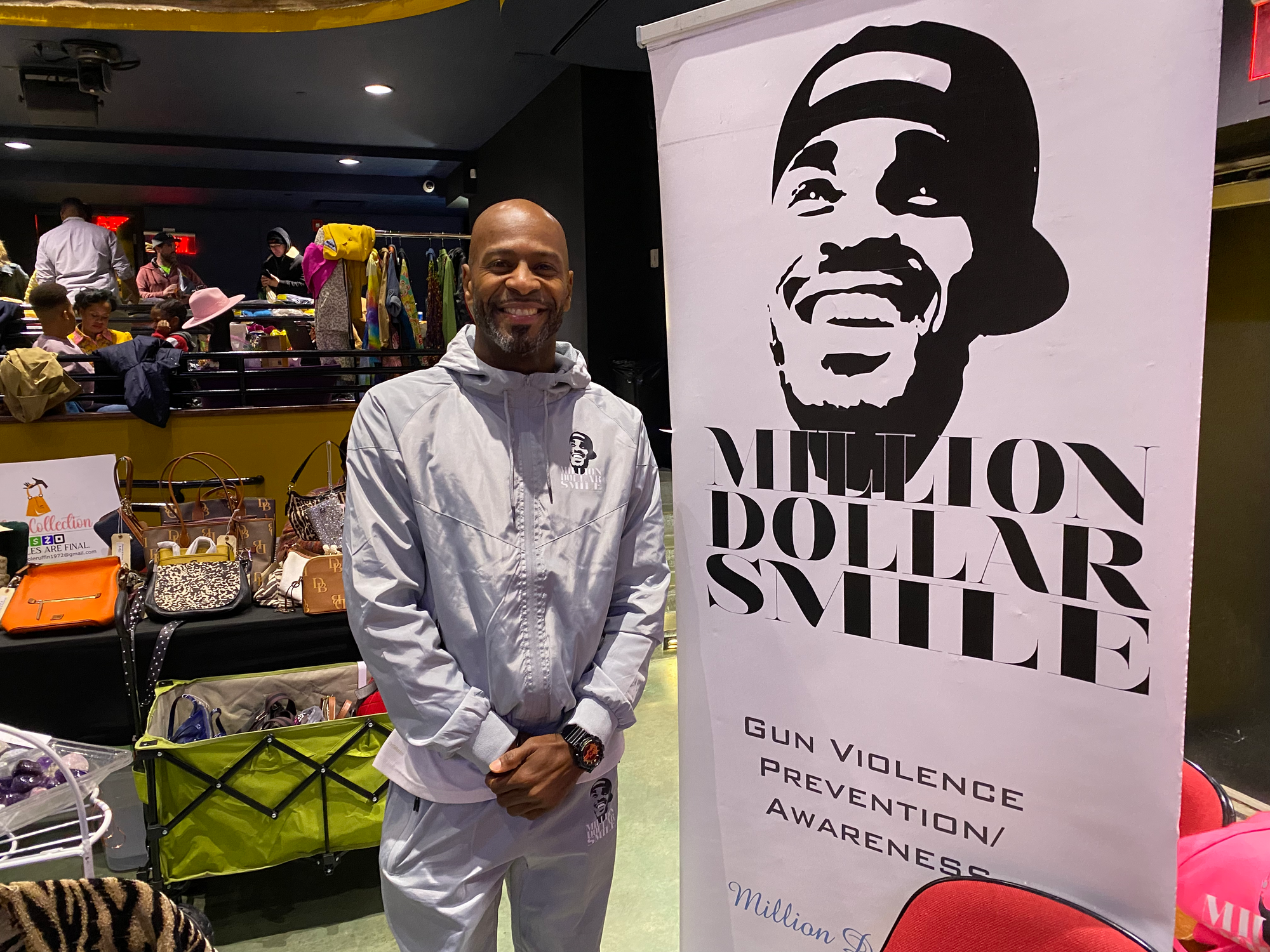 Smith estimated that about 70% of them were from Norwalk and many went to high school together, creating their own small community.
"Norwalk is really a special place," he said.