The What
The What: This Week in Southwest Connecticut
The What is your look around southwest Connecticut for the week of September 6.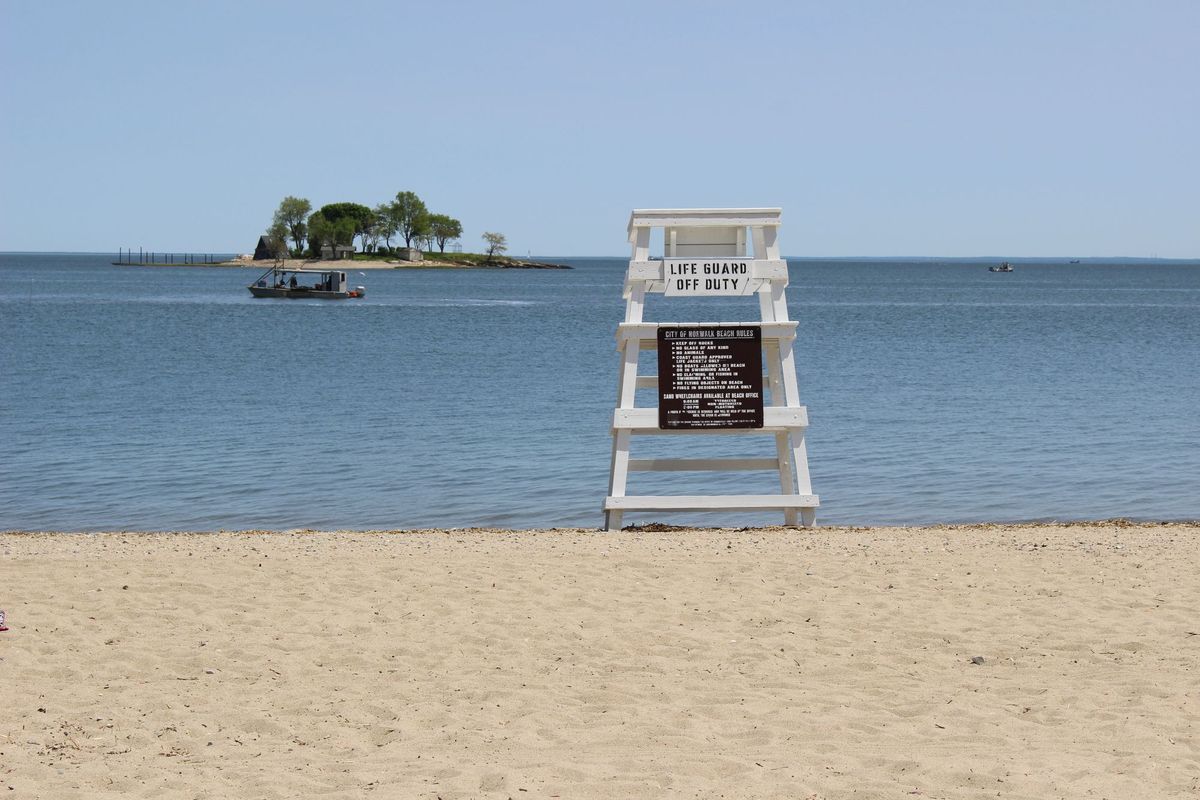 Tuesday, September 6
Happy Tuesday!
Hope you all had a relaxing, long weekend. Summer is wrapping up and we have some exciting announcements coming next week now that it's fall.
This week, the Stamford Board of Representatives could decide on the future plans for the Glenbrook Community Center, Fairfield received an update on remediation efforts in town, a Greenwich administrator was caught on tape saying that he used age, religion and more to "weed out" conservative candidates to the school district and more. Let's dive in.
Stamford
For decades, the Glenbrook Community Center had played a vital role in the neighborhood—serving as both a community hub and service provider. Many kids took dance lessons and attended events, while those in need attended AA meetings or found resources in the building.
But even before the pandemic—which forced the center to close—city officials said they had been looking for a provider to run the center. The city sent out a request for proposals (RFP) in 2018-19 and received few responses, even after it brought in local nonprofits to review the site. In 2020, the city sent out a request for proposals to renovate the property, which is a historic building in the city, and include affordable housing on the site. Crescent Housing Partners LLC was selected as the developer for the site and plans to construct 51 affordable units on site.
However, members of the Board of Representatives and members of the community are hoping the full board will reconsider and send out another request for proposals for someone to run the building as a community center.
On August 23, the Legislative and Rules Committee voted 3-4 to recommend rejecting the Crescent Housing Partners proposal, despite pleas from the mayor, city staff, and other residents to provide much needed affordable housing. Any member of the Board of Representatives can bring up the item to the full board during the Legislative and Rules section, which is expected to happen at the full Board of Representatives meeting on Tuesday, Sept. 6 at 8 p.m.
Other meetings this week include
Norwalk
The Common Council will host a special meeting on Tuesday, Sept. 6 at 6 p.m. during which it will officially appoint the city's new Charter Revision Commission that will be tasked with reviewing and suggesting updates to the city's governing document. The council will also vote on an agreement not to exceed $1.97 million with FGB Construction for Calf Pasture Beach parking and green Infrastructure improvements.
Also on Tuesday, Sept. 6, the Council's Public Works Committee will receive an update at its meeting at 7 p.m. on ongoing projects including the Dreamy Hollow storm drainage improvement project and sidewalk and curb updates.
Other meetings this week include
Fairfield
Almost 10 years ago, Fairfield hired Julian Enterprises to run its fill pile. Three years later, contamination was found at the site, along with other violations, forcing the site to be shut down.
The contamination and other decisions made by town officials, such as construction done on the site without proper permits, have left Fairfield to deal with millions in remediation efforts, as well as an investigation into multiple former town employees.
"I know this whole entire situation is frustrating to you and to our whole community and to me," First Selectwoman Brenda Kupchick said at an information session held on August 31, with members of the Board of Selectmen, Representative Town Meeting, and Board of Finance.
Kupchick updated the boards on the remediation efforts being done around town and particularly highlighted how she is recommending the town proceed with the work that needs to be done at the Penfield Pavilion site.
Other meetings this week include
Greenwich
The Planning & Zoning Commission will be conducting multiple public hearings at its meeting on Thursday, Sept. 8, beginning at 4 p.m. The hearings include: Greenwich Hospital's plans to construct a Smilow Cancer Center, a 55,700 square foot, three-story, medical building, for the expansion of radiation and medical oncology treatment; and Renamba Greenwich LLC's plans to construct a new, ½-story, 98,237 square foot Managed Residential Community, which would include 30 memory care studio units, 97 one-bedroom assisted living apartments, and seven two-bedroom assisted living apartments.
Last week, Cos Cob assistant principal Jeremy Boland, was suspended after he was caught on video telling a person about how he has used age, religion, and other things to "weed out" conservative applicants for teaching positions in the district. The state attorney general William Tong has opened a civil rights investigation into the matter. CT Mirror has covered the initial comments, response, and investigation extensively. Check out their coverage.
Other meetings this week include:
Darien
On Tuesday, Sept. 6, the Planning & Zoning Commission will meet at 7:30 p.m. to discuss and potentially adopt the town's affordable housing plan, as required by state statute.
Other meetings this week include
Westport
The Representative Town Meeting will meet at 7:30 p.m. on Tuesday, Sept. 6 and consider spending $313,500 for a traffic study of the Cross Highway School Zone between North Avenue and Bayberry Lane. The item was recommended for approval by the Board of Finance.
Earlier in the day on Sept. 6, the RTM Education Committee will meet at 10 a.m. and review the request of the First Selectwoman to adopt a resolution establishing and appointing a Long Lots Elementary School Building Committee for the renovation and improvement of the school.
Other meetings this week include
Please note: All of these agendas and information here are current as of Sunday night. Meeting times and agendas may get adjusted throughout the week.
Thank you for reading!
If you are interested in being a part of our reporting or just want to share your thoughts, please reach out at coastalconnecticuttimes@gmail.com.
Have a great week,
Kelly Prinz
Founder, Reporter at Coastal Connecticut Times