The What
The What: This Week in Southwest Connecticut
The What is your look around southwest Connecticut, from Greenwich to Fairfield, for the week of May 16.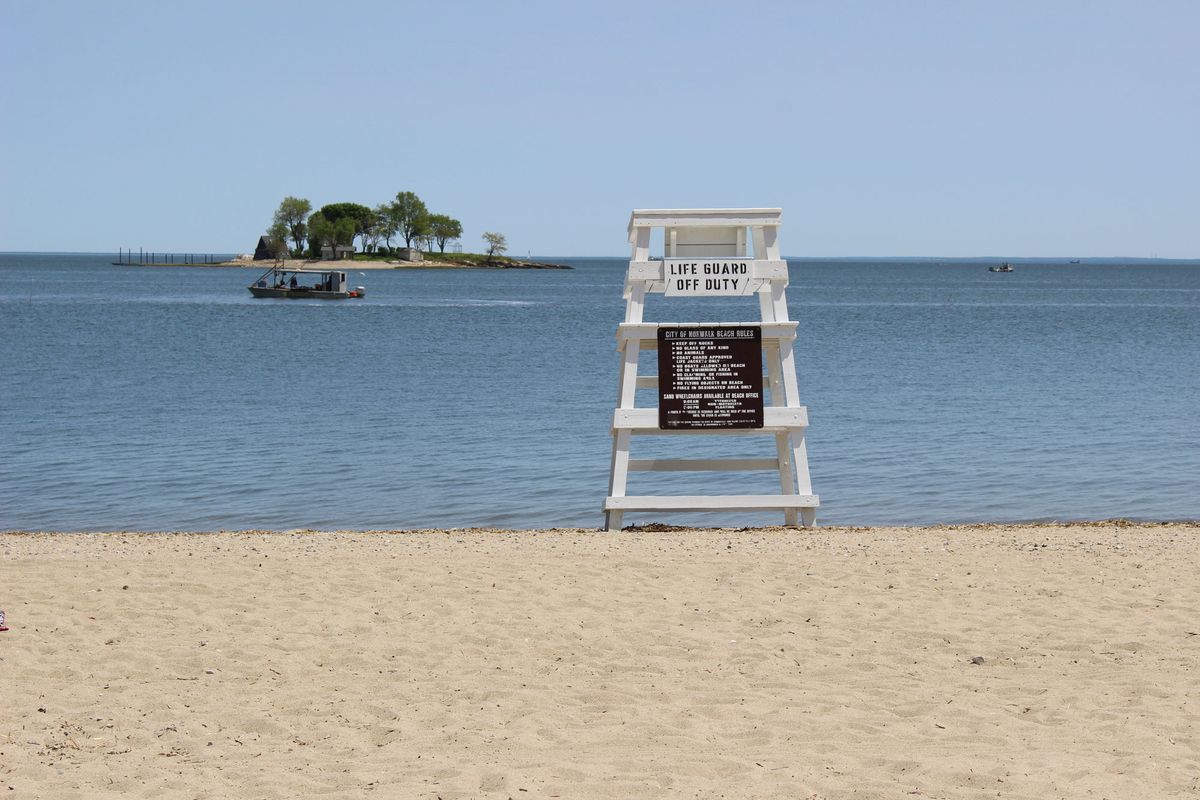 Monday, May 16

Happy Monday. This week, we wanted to give you a sneak peek at our series on what mental health challenges our communities are facing and what can be done to address them. Our three-part series featuring interviews with nearly a dozen mental health providers in the area will be in next week's newsletter, but for now here's a short preview of what we've been working on.
May is Mental Health Awareness Month and many of our communities are holding events in an effort  to help reduce the stigma, provide needed training to community members, and help people get the resources they need.
The Hub, which serves as the regional resource for southwest Connecticut and coordinates behavioral health initiatives, such as those related to mental health and substance misuse, has a calendar of activities for this week (and the rest of the month) including suicide prevention trainings, youth town halls, and more.
All community members are invited to attend the "NorWALK for Mental Health" and wellness fair at the Norwalk Green, on Saturday, May 21. The event, which is hosted by the Norwalk Partnership, Norwalk ACTS, and Norwalk Community College, will include community organizations and resources, art, family-friendly activities, the Change the Script resource van, and more. As part of the event, there will also be a 1.5 mile walk to raise awareness and show support for those struggling.
Let's take a look at what else is happening around our area.
Stamford
After the Board of Reps voted to approve a $626 million operating budget for the city last week, along with a $55 million capital budget, the Board of Finance will be meeting on Tuesday, May 17 at 7 p.m. to set the city's mill rate (also known as its tax rate).
Other meetings this week include
Norwalk
The Board of Estimate and Taxation is holding a special meeting on Monday, May 16 at 6:30 p.m. to vote on increasing the funding for the new South Norwalk Elementary School. The city and school district are asking for a $4 million increase, bringing the overall project cost to $76 million. In a letter to the board, Alan Lo, the city's buildings and facilities manager, said the additional funds were "necessary based on the expected purchase price for the property as well as the instability of the construction industry in the past six months."
——
Related to addressing mental health issues, the Community Services Committee will hear a presentation from the Mid Fairfield Child Guidance Center on the work they've been doing in partnership with Norwalk Public Schools on Wednesday, May 18 at 7 p.m. The committee will also be voting on extending their contract through next year.
Other meetings this week include
Fairfield
After hosting a public hearing last week on a proposed new affordable housing plan, the town's Affordable Housing Committee will be meeting on Wednesday, May 18 at 7 p.m. to vote on adopting it. The town, along with others across the region, are required to have an updated affordable housing plan adopted before June 1, 2022, according to state statute.
Other meetings this week include
Greenwich
Now that the town's Representative Town Meeting officially approved this year's $465 million operating budget, the Board of Estimate and Taxation is meeting on Monday, May 16 at 6:30 p.m. to set the town's mill rate.
Other meetings this week include
Darien
On Monday, May 16 at 7 p.m., the Board of Selectmen will be discussing and voting on plans to use about $250,000 of American Rescue Plan Act funding for mental health services in the community.  
Other meetings this week include
Westport
The Board of Education is meeting on Monday, May 16 at 7 p.m. to hear a presentation on "Cooperative Games: Using Games to Study and Develop Group Process, Individual Roles, and Effective Problem Solving," as well as make any needed budget adjustments now that the Representative Town Meeting has officially approved a $222.8 million budget for the town.
Other meetings this week include
Please note: All of these agendas and information here are current as of Sunday evening. Meeting times and agendas may get adjusted throughout the week.
Thank you for reading!
With spring and summer here, Coastal Connecticut Times is looking to get out on the road and meet with community members. If there's an event, meeting, group, or fair you think we should be at, shoot us an email at coastalconnecticuttimes@gmail.com. We'd love to start meeting many of you in person.
Hope you all have a safe and healthy week, and as always, feel free to leave us some feedback using this short survey, which will help inform our work. We've been a little busy so apologies if we haven't gotten back to you just yet—we will soon!
Have a great week,
Kelly Prinz
Founder, Reporter at Coastal Connecticut Times