Stamford
Stamford Community Asks to Support Funding for Schools
The Stamford community asked its elected officials not to cut funding to the schools.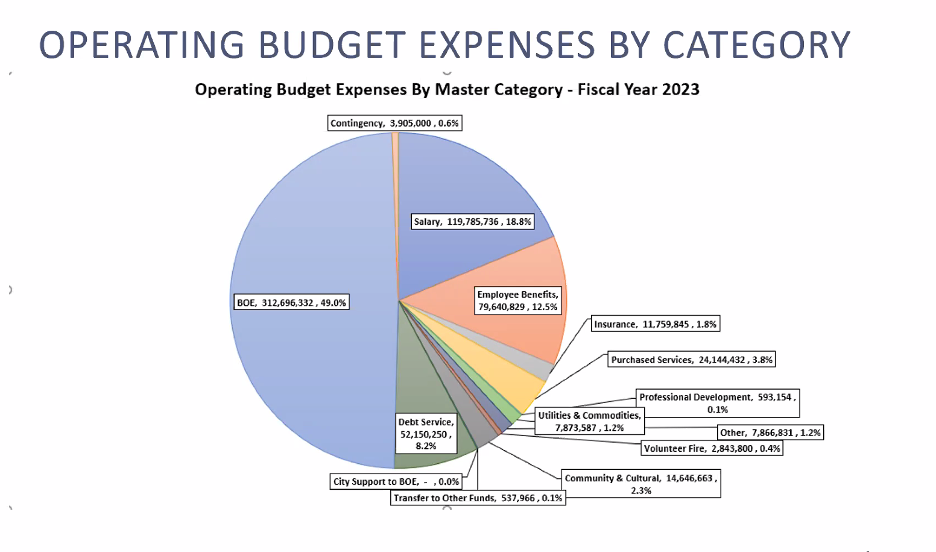 As the Board of Finance and Fiscal Committee of the Board of Representatives continue their budget reviews, members of the public asked their elected officials to keep the Board of Education budget whole.
Parents, educators, and community members said that the pandemic has impacted students academically, socially, and emotionally, and they need all the support they can get to help them recover from the last two years.
Cami Murace, an elementary school teacher, said that she's supportive of the $308 million ask from the Board of Education.
"Even before the pandemic, we were facing many challenges," she said, noting that there's "an incredible demand" to make up for lost learning and deal with the children's social and emotional needs. "Sadly, the pandemic has exacerbated many of these challenges and our needs are greater than ever."
Parent Judy Cleto said that the schools needed more emotional and behavioral support.
"(There's) not enough psychologists to support what's going on," she said.
She also called the district to fund "appropriate afterschool programs" to help provide more support to students
Parent Alicia Teitelbaum said that "these kids are traumatized by COVID" and that the teachers had to deal with it every day.
However, before the boards approved an increase to the schools, Teitelbaum said she wanted answers as to how the district's CARES act funding from the federal government had been used. She argued it should have gone toward intervention services as well as specialists to help students deal with the learning gaps.
"Where are the social workers? Where are the psychologists? Where are the paras?" she said. "Where did the CARES Act money go?"
She said that the funding should be used to help children address their "trauma from COVID not capital projects."
The Fiscal Committee of the Board of Representatives and Board of Finance are continuing their budget review this week. On Tuesday, April 12 at 5:30 p.m., the Fiscal Committee will hear from some outside organizations that receive funding from the city including Inspirca, Liberation Programs, and Pacific House; as well as city departments including human resources and risk management. At 7 p.m., a joint meeting of the two, will include a review of the pensions and employment retirement fund. On Wednesday, April 13, at 5:30 p.m., the committee will hear from the land use bureau, engineering, and building department.
The Board of Finance is scheduled to vote on the budget on Tuesday, April 19 at 7 p.m. The Board of Representatives is scheduled to vote on the budget on Tuesday, May 3 at 8 p.m.