Enterprise Reporting
Southwest Connecticut Residents Outline Budget Priorities, Concerns
Residents used public budget hearings across the region to weigh in on initiatives and areas they wanted their community's budget to support.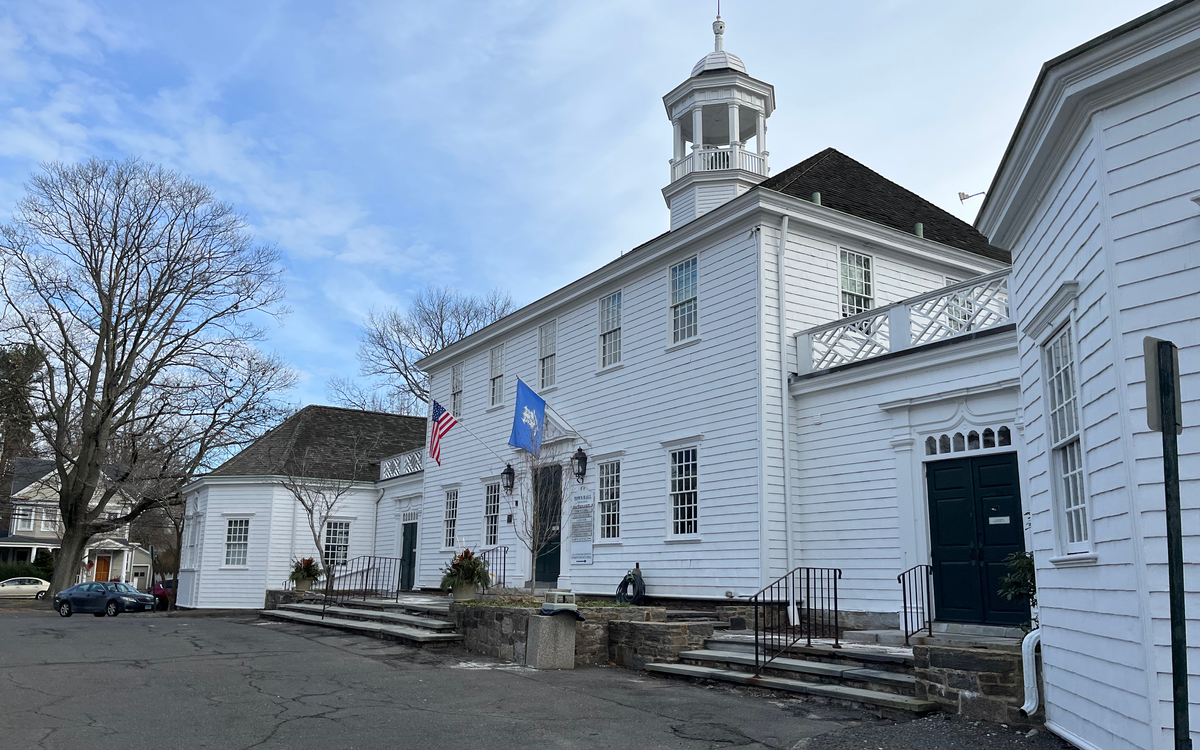 School funding, environmental initiatives, and road safety measures were a few of the issues raised by residents at budget hearings that took place across southwest Connecticut. While each town and city are different and have unique issues, many of the same topics came up. Let's take a look at some of the common themes.
School Funding
In every community, residents, parents, and school employees encouraged the municipality to support funding for the school district. Education spending is the largest part of any community's budget, but participants said that funding was needed more now than ever to address gaps and challenges caused by the COVID-19 pandemic.
In Norwalk, the school budget was at the heart of the conversation. The Board of Education had asked for an increase of more than 12%, while the Mayor suggested a 4% increase, leading parents and residents to ask for support for the schools.
Parent Jessica Jones said that students still needed the supports that had been added following COVID.
"I'm nervous for our kids—they've gone through a heck of a time in the last three years, and by not fully funding the budget, you are going to remove all these wonderful things that have been put in place to help them," she said.
Resident Iliana Zuniga said that she was "tired" of having to continually ask the city officials to provide funding for the schools.
"People are feeling tired and defeated," she said. "My ask is that you find a way to fund as much of the budget as possible to meet the needs of our children's education."
In Greenwich, the conversation around schools primarily focused on capital investments, with parents advocating for more funding to address facility needs, particularly at Central Middle School and Old Greenwich Elementary School.
Resident Stephanie Cowie called for support for "what should be a nonpartisan issue, support for our schools' infrastructure."
Cowie said, specifically about Old Greenwich School, that the community and principal have been calling for action to address ADA compliance issues at the school and other facility concerns like flooding and sewage issues that occur with big storms.
"Kicking this can down the road is not acceptable," she said, adding, "ADA compliance just doesn't happen by putting in an elevator. Your entire school needs to be accessible."
Parent Megan Berendowski, whose husband had spoken at a previous meeting, highlighting their son Austin's experience at Old Greenwich, urged support for fixing the issues at the school. Austin spent weeks on crutches and couldn't make it up and down the stairs, since the building has no elevator, having to spend time away from his classmates and learning separately on the first floor.
Berendowski said the building had "fundamental issues [that] cannot be ignored or delayed."
"We would not accept these building conditions in our own homes or businesses," she said.
In Fairfield, parents asked for no budget cuts to the school district's proposal since the students needed the resources.
Parent Michelle Walker sent a letter saying that as a parent of elementary school aged children she "regularly sees how essential our schools are."
"Our schools need more money, more resources, and more educated professionals in the building to support the children," she said. "Many people live in town for the excellent school system. Investing in our schools is an investment in the future of the town."
Resident Elaine Davis, who is raising her 11-year-old granddaughter, said that she knows it's tough financially right now, but schools aren't the place to cut.
"It's tough—we make a lot of sacrifices to keep our granddaughter in McKinley Elementary School," she said. "Please do not cut the budget. We need the resources."
Housing
Some residents voiced support for funding housing-related initiatives, particularly in Stamford.
Resident Chris Dawson encouraged the city to support the mayor's proposal to add housing staff to support its efforts in this area.
"I encourage you to support the housing items in the budget," Dawson said. "We're in a housing crisis in Stamford and the state of Connecticut."
Dawson said that the current lack of vacancies and high cost of housing "isn't sustainable." He cited that he has six adult children and they can't afford housing in the city.
"Economic prosperity is tied to housing," Dawson said, adding that it helps lure and retain businesses. "They won't come here if workers can't afford to live here."
Resident Susana Vidan said she also supported the mayor's request for more housing support.
"As the parent of a recent college grad who lives at home…I do worry how even someone with a good job can afford to stay and live in Stamford," she said.
Vidan also said that there's a massive racial divide when it comes to housing. The city's median yearly income is around $95,000 but it's only $49,000 for Black residents and $55,000 per year for Hispanic residents.
"We can debate policy all day but we need to put money where our mouth is," she said.
Environmental Initiatives
Many residents across the region called on their local leaders to support environmental initiatives, such as tree planting, energy efficiency, and waste reduction.
In Stamford, the mayor's budget includes funding for a tree canopy study and tree planting efforts, which was supported by members of the community.
Melanie Hollas, the vice chair of the city's Parks & Recreation Commission, said that these items will help the city "better manage" the trees on city property and sustain "healthy urban forests."
"Trees should be considered as vital city infrastructure," she said.
In Norwalk, resident and environmental advocate Diane Lauricella said that the city could save money in the future if it invested in green energy and infrastructure.
"If you were to get the actual electric bill for each public building in our city, you would find the electricity we're purchasing is costing us hundreds and hundreds of thousands of dollars a year," she said. "If we were to optimize our use of renewable energy, especially solar, and if we had done so like many other towns 10 years ago plus, we would be saving our taxpayers hundreds of thousands of dollars."
Road and Pedestrian Safety Measures
With a growing number of traffic related injuries and deaths, residents said they supported efforts to enhance walkability and make city streets safer.
In Stamford, Dawson noted how he "personally knows how dangerous our streets are," and that he supported the mayor's proposal to invest more in signals, ADA accessibility, traffic management studies, and biking/walking infrastructure.
Affordability
While many speakers called for investments in different areas, others asked officials to keep in mind affordability, particularly in this era of higher costs and increased inflation.
In Fairfield, resident John Wynne highlighted the benefits of living in the town calling it a "safe community, an attractive community," but said increased costs pose a challenge.
"We continue to struggle with affordability," he said. "[It's] a strain to many people in the community."
In Norwalk, Common Council member Bryan Meek asked the Board of Estimate and Taxation to keep in mind how capital expenses, such as school construction, can impact the operating budget due to the amount of debt service—or payment on interest and principal—the city has.
"The 800 pound gorilla in the room is educational costs. A big component of the operating expense this year is debt service," he said. "There's no end in sight and building these school buildings and incurring the debt is going to cannibalize other projects the city needs doing."
Budget Status
We'll give a rundown of all the approved budgets in the region in the next few weeks—and what's in them—as some communities are still working to finalize them. Here's a quick summary of where cities and towns around the region are with their budgets.