Enterprise Reporting
Report: Southwest Connecticut Commuters Bring Jobs, Income to the Region
A new report outlines how commuters connect the New York–New Jersey–Connecticut region and provide economic benefits both to NYC and their home communities.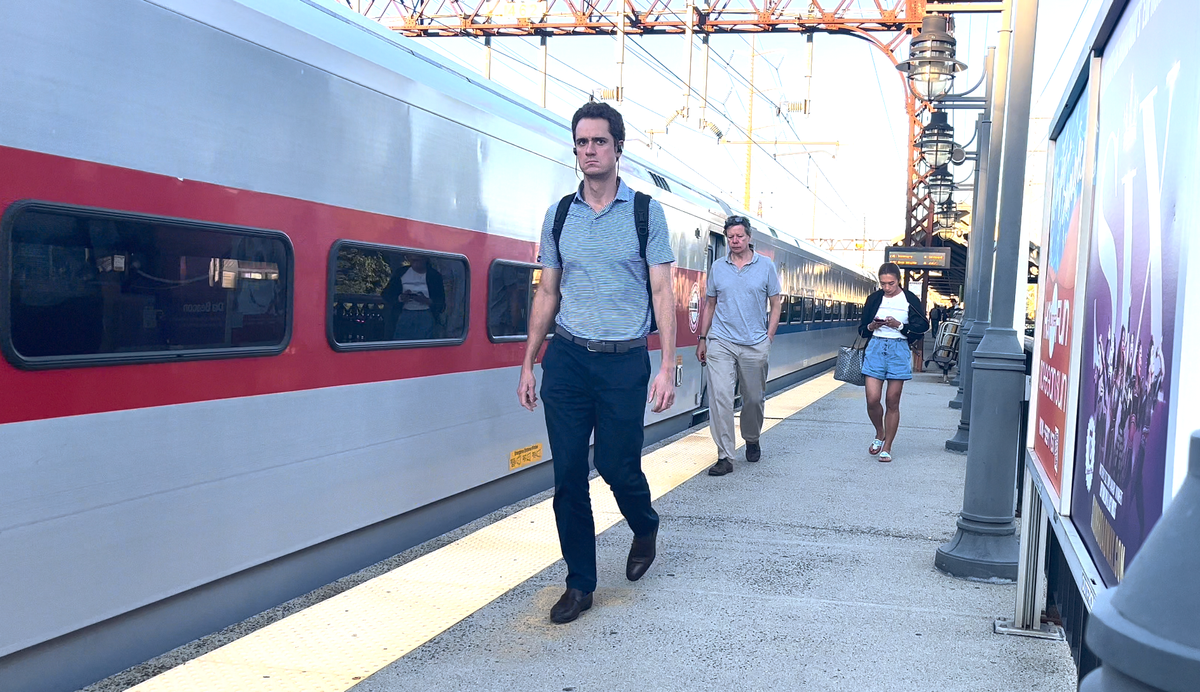 The New York City region, from southwest Connecticut to northern New Jersey, remains interconnected and interdependent despite many changes caused by the COVID-19 pandemic, like an increase in remote/hybrid work and an increased demand for housing out of the city.
That's according to a new report, "Commuter Dividend: The Economic Value of Commuters for City and Suburbs in the New York–New Jersey–Connecticut Region."
The report, which was put together by the Regional Plan Association, a nonprofit which "develops and promotes ideas to improve the economic health, environmental resiliency, and quality of life of the New York metropolitan area," aimed to highlight the continuing interdependence of the tri-state region, despite disruptions and changes that stemmed from the COVID-19 pandemic.
"We were trying to show that this is an interdependent relationship between New York City and the suburbs, and we thought that was particularly important, because ever since the pandemic, it kind of felt like the region was pulling apart a little bit more," Chris Jones, a senior research fellow and author of the report, said. "And really, what this showed is that if you look at just the economic ties, they're actually a little bit stronger than they were."
About 47,000 Connecticut residents from Fairfield County and parts of New Haven and Litchfield counties commute to New York City, earning a total of $11.4 billion annually and supporting 76,000 jobs in Connecticut.
"One of the big purposes of this report was to look at not only the flow of people back and forth, between New York City and other parts of the region, but also look at the flow of earnings and money that goes back and forth, and how that affects different parts of the economy," Jones said.
Interconnected States
More than 30 counties from northern New Jersey to Long Island, southwest Connecticut to the Hudson Valley, make up the New York-New Jersey-Connecticut metropolitan area, which has a $2 trillion gross domestic product and is "among the largest and most dynamic in the world," according to the report.
In 2022, there were an estimated 1 million employees who lived outside of New York City working for companies based there—whether they commuted in person five days, some days, or worked entirely virtually. This accounted for more than 20% of all jobs in the city.
Jones noted that the number of commuters is "almost back up to what it was before."
This tri-state region is connected in multiple ways, including highways, but the report focused on the importance of the passenger rail networks that carry hundreds of thousands of people back and forth each day—Amtrak's Northeast Corridor, New Jersey Transit, Metro-North Railroad, and the Long Island Rail Road.
Even with more people working from home—at least some part of the week—the report found that rail service is back to about 70% of pre-pandemic levels across the networks, with Amtrak's ridership exceeding its January 2020 levels.
Financial Impact on Home Communities
Commuters, who work in NYC and live elsewhere, bring an estimated $141 billion in earnings each year back to their home communities. This money helps support local businesses in the commuters' home areas, and serves as a resource for local governments through taxes.
"It's a big part of Connecticut's economy, and residents in Connecticut are important to New York City's economy as well," Jones said.
Commuters helped support 76,000 jobs and $15.6 billion in revenue in southwestern Connecticut. The report noted that the wages earned by commuters "are critical pillars of local economies," as these workers spend "a large share of their $141 billion in wages on housing, food, education, medical services, entertainment, and other goods and services close to home."
This helps to support "businesses and jobs in home construction, retail stores, banks, professional services, and a range of other industries, and it generates income, sales, and property taxes for their states, cities, towns, and school districts," according to the report.
"Maybe they have a job as an accountant in New York City, and they come home to Norwalk Stamford —where does that money go? It goes into the downtown businesses, it goes into the real estate and home values of those places it generates, and it generates a fair amount of tax revenue for those towns as well," Jones said.
While compared to other parts of the region, like Northern New Jersey, southwest Connecticut had the smallest number of commuters, but these commuters had the highest average wage across the area.
"Whether they were traveling into the city every day, whether they were working entirely from home, or whether they were going in two or three days a week, the amount of money that they earned and brought back was actually higher than what it was before," he said. "So that means that the economic synergies between different parts of the region are as strong as they were."
Future Recommendations
The report also outlined some ways communities could do more to support commuters and their local economies.
One of the biggest was to support efforts to build more housing, especially near transportation centers.
"It's really important to get people to use transit as much as possible for a whole bunch of reasons," Jones said. "One is that's what keeps the roads from being congested and clogged. It also really adds to air quality and climate change problems—Connecticut along with New York has ambitious greenhouse gas reduction targets, there's absolutely no way those targets can be met unless we get more people taking transit."
He also added that people's movements during the pandemic caused a shortage of housing, particularly in the suburbs around NYC.
"Connecticut already has an affordable housing problem so that just makes that problem worse," Jones said.
One of other recommendations was to have local governments invest in improvements to make it easier for people to get to public transit, such as adding sidewalks.
"Creating these walkable, pleasant places where you don't have to take the car everywhere, you can walk, you can get to the train station—it takes more cars off the road, and it reduces local congestion, and it also improves air quality," Jone said. "So it's so both of those things—making transit work, and making the areas around them conducive to walking is really important."