Fairfield
Fairfield Works to Update Forest Management Plan
Fairfield is planning to update its Community Forest Management Plan which details how the town maintains its trees.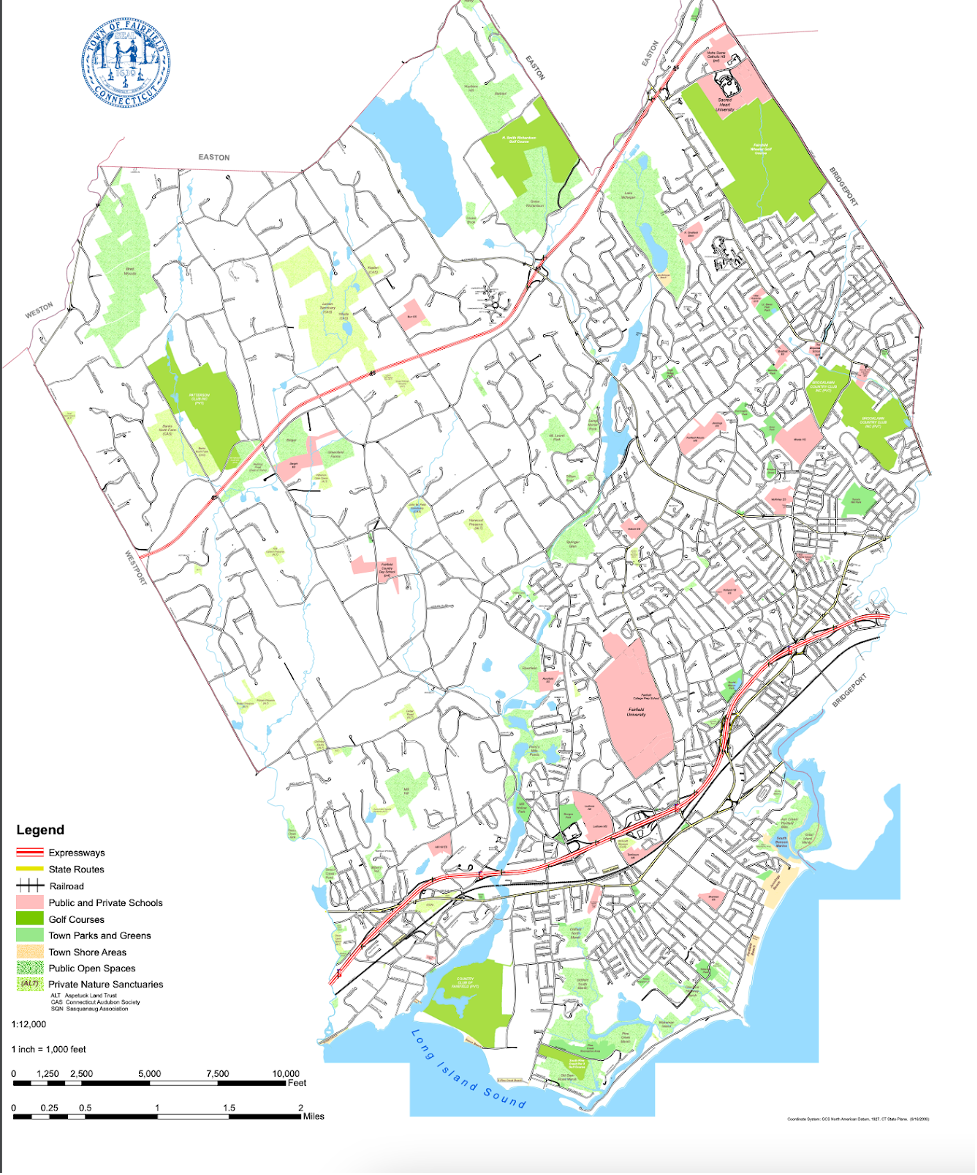 More than 150,000 trees are located in public right-of-ways, such along town roads and on town properties. That's why the town has a Community Forest Management Plan that aims to guide the " preserving, enhancing, and maintaining the Town's public trees and community forest." The town is working to update its plan by spring 2023.
Geoff Steadman, an environmental planning consultant who is part of the Fairfield Forestry Committee that oversees the town's trees, said told the Board of Selectmen in October 2022 that the initial forestry plan was endorsed by the Board in 2014 to provide recommendations and a town-wide vision for how to best manage the town's trees.
Trees are important to the town, due to their ability to clean the air, filter and collect stormwater, and provide lifestyle benefits.
"In addition to their scenic values, trees provide a number of other natural values, including habitat for songbirds and other wildlife," the plan states. "They absorb pollution, provide cooling shade, and by holding soil in place they reduce erosion and allow storm water to filter into the ground. The trees also have substantial economic impacts as their presence can increase the value of residential and commercial properties. More subtle benefits are also possible as some research has shown that trees can help reduce stress and increase the sense of well-being in everyday life."
The plan lays out a number of goals including prioritizing public health, safety, and welfare through maintaining and addressing trees before they become an issue; working to enhance the community forest by adding to it where possible; providing recreational benefits through trees; enhancing economic benefits with tree-lined streets and roads; being environmental stewards through preserving and managing trees; and gathering public interest and support for trees.
Ryan Romeo, a Fairfield seventh grader, has gained the nickname of the "local Lorax" in his efforts to support tree-related initiatives.
"My goal is to try to get kids and adults to acknowledge the dangers of climate change, and learn about ways to help, like planting trees and tons of other stuff," he told the Board of Selectmen in October.
Steadman estimated at that meeting that about 1,000 trees had been planted over the last five years in the town.
He said that they were hoping to have the plan updated by the spring and would continue to do public outreach and education surrounding planting and maintaining trees.