ARPA
Exploring Stamford's ARPA Funds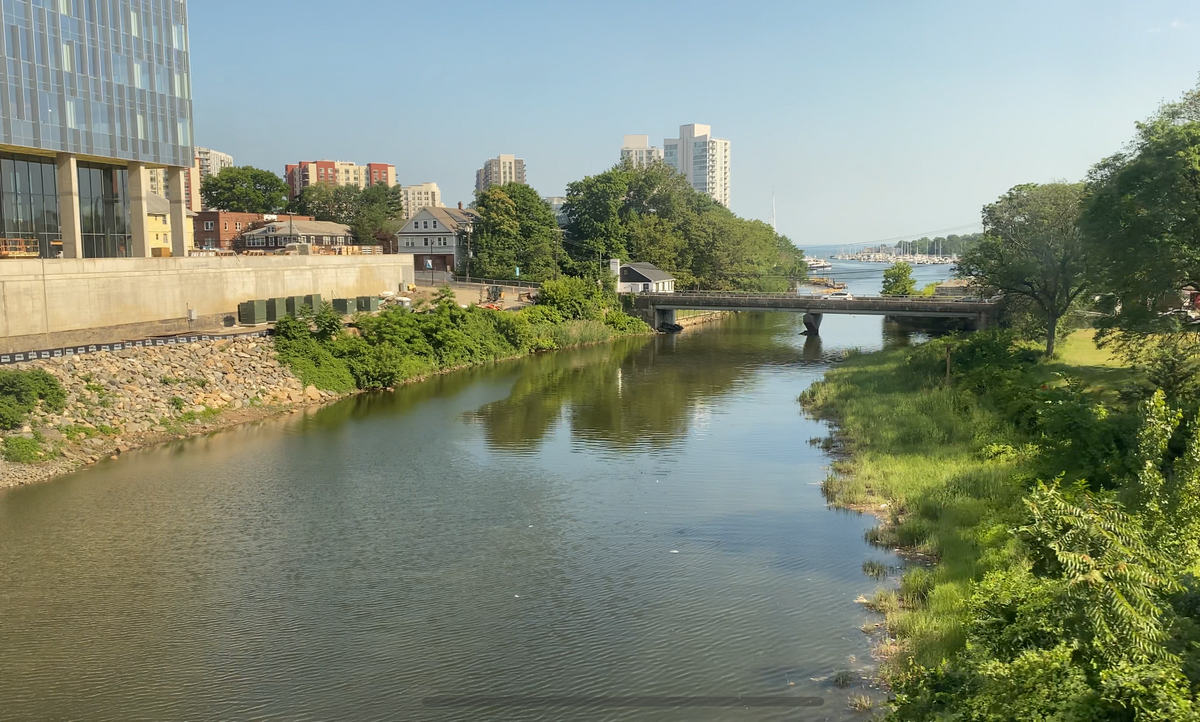 More than $49 million in ARPA funds are allocated for Stamford, the largest city in the region. The city's former mayor David Martin put forward initial proposals for more than $30 million of the ARPA funds and many projects have been approved by the city's Board of Representatives, Board of Finance, and Planning Board.
The Board of Finance has emphasized using ARPA funds for primarily "one-time" capital projects, such as investments in infrastructure, rather than something that could be recurring, like hiring personnel.
The city has a lot of work to do on its schools, including continuing to address the mold issues and completing major renovations, so some members of the board have asked why more funds aren't being spent there.
"We do have a huge capital backlog in the schools, but we do (also) have a huge capital backlog in the city," said Richard Freeman, chair of the Board of Finance. "If we spend ARP funds on the city side, that frees up bonding for the schools."
Martin said that Stamford, like the rest of the U.S. is "so far behind in our capital maintenance," so he hoped to use the funding to address some of these issues.
Mayor Caroline Simmons, who was inaugurated in December, has published policy reports from her transition team that include some preliminary ideas for the remainder of the funding.
The mayor is responsible for submitting the projects to the Board of Finance and then the Fiscal Committee of the Board of Representatives for approval. If the proposals are capital projects, such as infrastructure ones (new HVAC, new drainage systems, etc.), they must also be approved by the Planning Board.
Already approved projects:
A number of projects, totaling more than $13 million, were previously approved by the three boards as capital projects that Martin and his administration had started to work on.  These projects qualify for ARPA funds and the city shifted their funding source from bonds to ARPA funding.
More than $6 million is going toward school district HVAC and paving projects, including HVAC modernization and improvements at Davenport Ridge, Julia Stark, and Westover Magnet, and funding toward indoor air quality work throughout the district.
Almost $5 million was allocated for stormwater-related improvement projects including installing and replacing storm drains at Leroy Place, Stanwick Circle, Pheasant Lane, Westhill Road/Drum Hill Lane, Bird Song Lane, Newfield Court, Tod Lane, and Wire Mill Road; maintenance work on the city's more than 12,000 manholes and basins; restoring culverts, or pipes/structures that carry water, throughout the city to improve stormwater drainage along the city's roads; repairs and upgrades at Dyke Lane, Cummings, and Wampanaw pump stations.
More than $1 million was marked for HVAC and groundwater related improvements at Old Town Hall, Stamford Center for the Arts, and the Yerwood Center.
About $1.5 million of ARPA funds were also put to the city's operating budget in 2020-2021.
New approved projects:
About $18 million in funds have been approved for new projects or added funds to assist the next phase of projects in action. Some of these items include:
More than $7 million to go to continuing maintenance/routine work on manholes and basins; street patching and resurfacing; city storm drain improvements.
HVAC Equipment Replacement at Scofield and Stillmeadow: $4.5 million
Bouton Street Culvert Replacement: $2.5 million
Martin said that about a year and a half ago, the city found a hole in the road above the storm drain while doing road work. "The inspection has revealed a lot of problems in that road," he said. "This is moved to the near top of the priority list."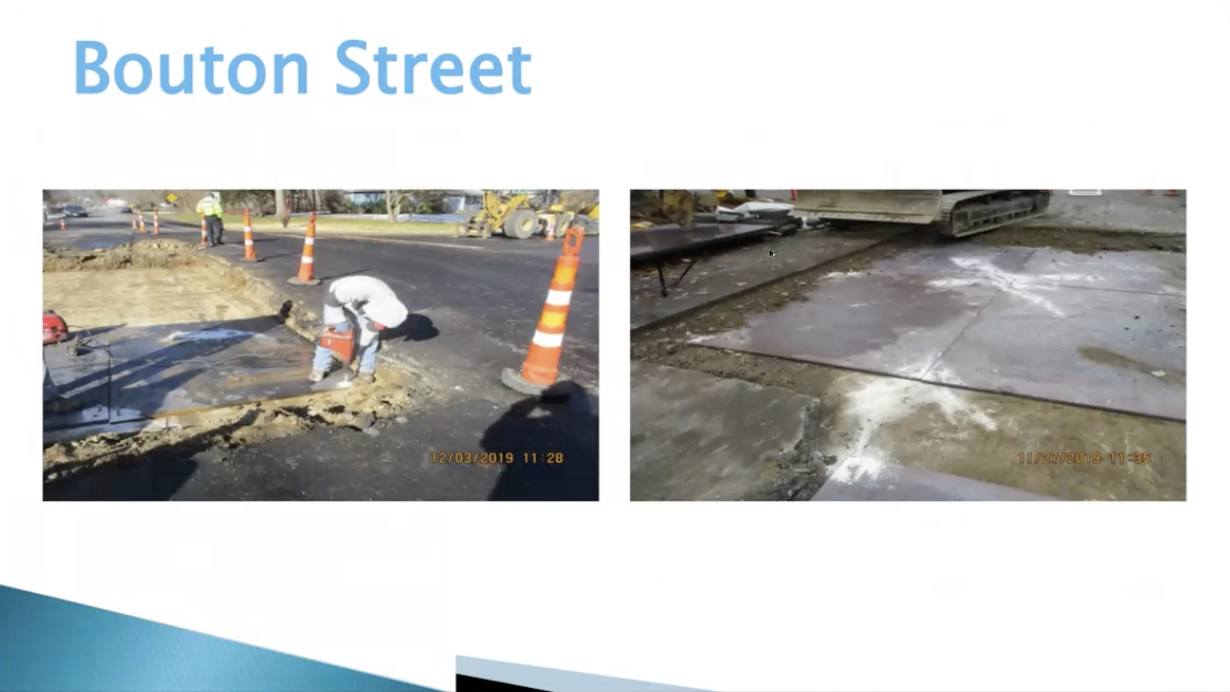 Multiple Parks' Paving and Drainage Projects: $550,000
This project includes re-leveling/re-graveling the K Park parking lot; designing and installing a protection wall along the beachfront to protect against erosion during storm surges; drainage improvements and a new retention basin at the dog park at Courtland Avenue; and regrading and repaving at the Parks Department Shop parking areas to assist with flood prone areas.
Continued Work on School District-Wide Indoor Air Quality Improvements: $1,650,000
Citywide Vehicle Replacement and Upgrade: $1,400,000
What's been rejected so far:
The Board of Finance has rejected some proposals put forward by the previous administration—some because they disagreed with how the Martin administration wanted those funds to be used and others because they wanted to give the new administration a chance to put forward their own ideas. Here's a look at what's been turned down: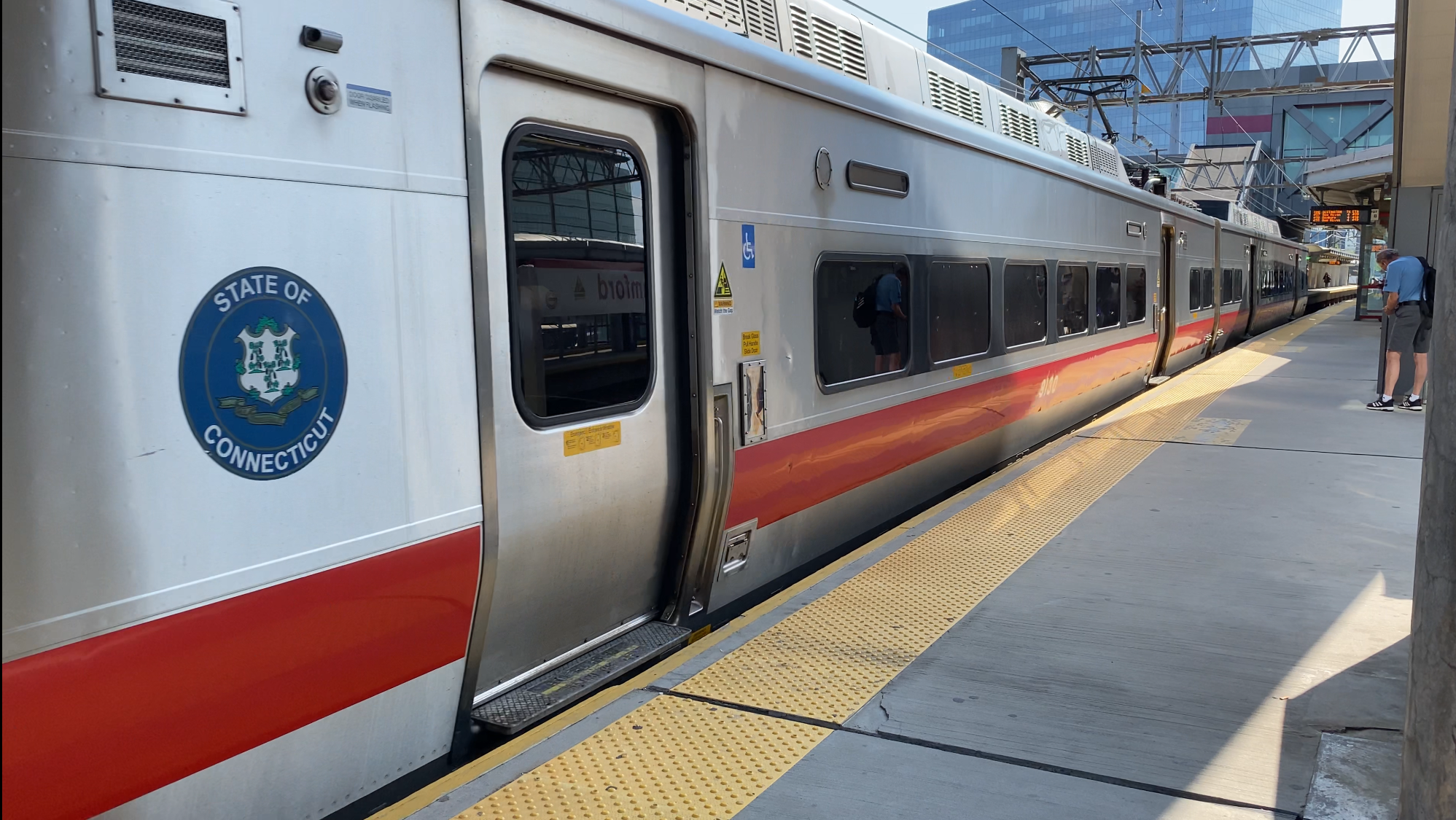 Public Mural Connectivity Program: $490,000
This project was proposed as a way to "stimulate the arts and tourism sector" and connect the area near the train station to the downtown. "We're a vibrant city, and yet we have the deadest area around the train station on the planet," Martin said. He also noted that some community members asked for 1% of the ARP funding to go to the arts. However, some members of the Board of Finance said that city funds should be spent elsewhere. "I will not support this," said Board of Finance member Mary Lou Rinaldi. "We've got schools that need to be fixed…I'm not going to use city funds."
Early Childhood Scholarships for Stamford Children Ages 0-5: $500,000
The goal of the program was to provide scholarships for students from lower income backgrounds to receive tuition help to attend daycare. Martin said that this would not only help children, but it would also help parents who were staying home with their kids return to work. However, members of the BOF questioned this idea. "I don't think we should be using ARP funds for this," Rinaldi said. "I know that the minute the city does this, it becomes a situation where we're going to ask for this every year." Freedman said that he believed the Children's Learning Centers "is under-enrolled" and those are subsidized spots, so he was a little confused about "the nature of this grant."
More than $6 million in HVAC upgrades to school buildings
One of the biggest items in this group—$1.5 million for a District-wide HVAC Automation and Ventilation System—was turned down for "putting the cart before the horse," since many schools could be undergoing renovation/construction projects in the next few years.  School district officials requested the funding to get the whole district on the same HVAC system. Other HVAC projects were rejected, at least for now, until the school district's study comes back with more information.
Citywide Drainage Study: $500,000
According to city engineer Lou Casolo, the study aimed to take a look at the drainage system throughout the city and identify areas for improvement to help address flooding and other issues caused by broken pipes, missing links, and other infrastructure issues. However, Board of Finance members said that they wanted the new administration to have a look and see if this is a priority for them.
Potential Ideas for Future ARPA Use:
Mayor Caroline Simmons' transition policy documents outlined a few ideas for how the remaining ARPA funding ($10+ million) could be used, including:
• putting together a citywide flood risk assessment and mitigation plan
• expanding the city's sidewalk and bike lane network
• implementing job training and after school programs
• addressing the public health crisis
• investing in affordable housing
Using ARPA funds would allow the city to "scale up investment in housing" and help "build stronger communities through investments in housing and neighborhoods"  by producing and preserving affordable housing; rehabilitating existing housing; expanding homeownership opportunities with down payment assistance and expanded rental vouchers; preserving public housing and supportive housing; and developing a "housing navigation system to centralize waiting lists for all deed restricted units," according to the Affordability and Housing report.
Similar to the Martin administration's ideas for ARPA, the "Infrastructure and Environmental Resiliency" report said that ARPA funds could be used for infrastructure investments including paving the roads, conducting a new citywide flood risk assessment and mitigation plan, and improving the sidewalk and bike lane network with recommendations from the "complete streets, traffic calming, and bike and pedestrian plans."
The Workforce Development report suggests that ARPA funds could be used to also leverage private investments in job training programs. Bridgeport is utilizing some of its ARPA funds for "grants to nonprofits like Career Resources and the Workplace to develop programs targeted at the reentry population, homeless people, and opportunity youth," according to the policy document.
💡
We plan to continue to cover how ARPA funds are being used and more topics like this one. Sign up for "The What" to stay informed!