Norwalk
Community Gathers to Celebrate Progress on the Norwalk River Valley Trail
Members of the community celebrated the latest part of the Norwalk River Valley Trail on May 6.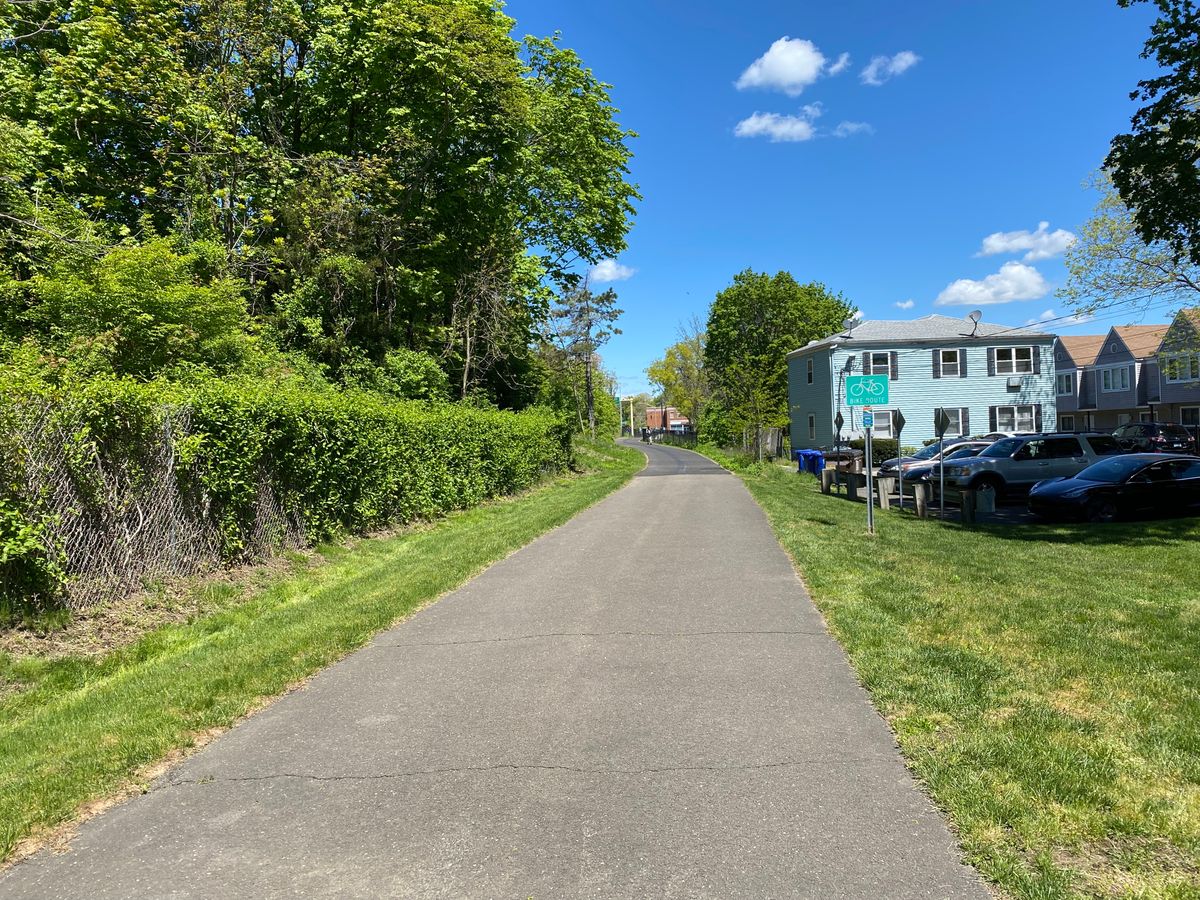 Residents of South Norwalk can now get all the way up to Riverside Avenue and then Broad Street, almost entirely off-road, thanks to progress made on the Norwalk River Valley Trail. Volunteers, local officials, and residents gathered on May 6 to celebrate the latest addition to the trail.
"We're here today to celebrate the Norwalk River Valley [Trail]'s new section here in Norwalk, and also to provide thanks for all the people and great support that we've received from the city and also for the NRVT team," said Kate Throckmorton, interim president of the Norwalk River Valley Trail Association.
The vision for the Norwalk River Valley Trail is that it will run about 30 miles from Norwalk up to Danbury.
Tanner Thompson, chair of Norwalk's Bike/Walk Commission, said that this will provide a safer alternative way for people to get around, not only for recreation, but also for essential transportation.
"As we continue to add sections to the trail, and connect other sidewalks and other trails, and other amenities into the trail, this will be the backbone of Norwalk's active transportation network," Thompson said. "And it will enable a lot of people to switch to a mode of transportation that really makes them happier and makes them healthier."
Thompson said that during the pandemic he began using his bicycle and walking more to get around, which improved his mental health, something that he hopes can happen for others through investments like the Norwalk River Valley Trail.
"Integrating active transportation into my day was like building mental health care into my day," he said. "What I want to recognize is that not only is the city investing in recreation and green space here, the city is building mental health infrastructure into the city by doing this, and it's already working with the sections that we have."
Mayor Harry Rilling said that he was "so proud" of the joint efforts from the city and the NRVT to continue to finish the trail in Norwalk.
"It's something that offers people the opportunity to get outside, get some healthy recreation, get some fresh air, look at the beautiful trees and the river," Rilling said. "And it's just an amazing thing that will go all the way from Calf Pasture Beach all the way up to Danbury."
With the finishing touches on the trail along Riverside Avenue and up to Broad Street, the final leg to be completed is from Broad Street, up behind Merritt 7, to the Wilton border.
"We look forward to when we can bring in that last leg and make it complete and we can get this thing done," Rilling said.